TOP Rated Air Purifier Features and Reviews
A good Air Purifier is an utmost necessity for our homes and offices. However, one should strive to adopt practices to protect the environment so as there doesn't fall any need for air purifiers. The earth is in its worst shape ever. Pollution is something which is more dangerous than terrorism if the number of deaths caused worldwide due to it is taken as a measure. In an estimate from
WHO
, some 4.6 million people die due to direct or in-direct exposure to pollution. Pollution is a silent killer and its adverse effects show up slowly. Not to mention the plethora of ailments which show up as precursors of imminent death. Thus, its important to find ways and means to try to avoid pollution-the worst from of which is
Air Pollution
.
Ever since the media has started reporting the worsening of Air-Quality index in News, people have come to notice the importance of Air Purifiers. Here we'll discuss about Air Purifiers in detail and share the Best Rated Air Purifiers .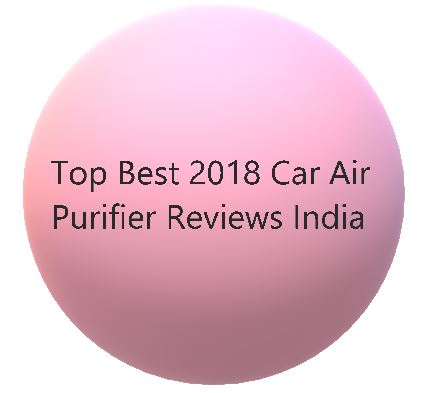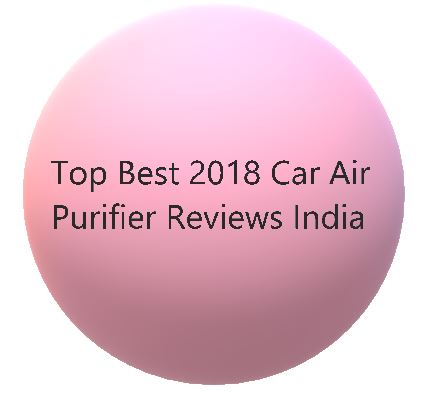 What is an Air Purifier?
A majority of people spend most of their times in office or at home. Although commercial scale purifiers are available, but here we'll discuss the more common ones- the one's used in homes/offices or small, confined spaces.
An Air purifier is a suction device which has in-built technology to filter the incoming air and remove pollutants. The so-called pollutants can be as chemical as harmful gases or as organic as pollen grains, mold spores or invisible mites which live on pets and bedding. Not all purifiers remove all the pollutants there are.
Air Purifiers Based On Underlying Technology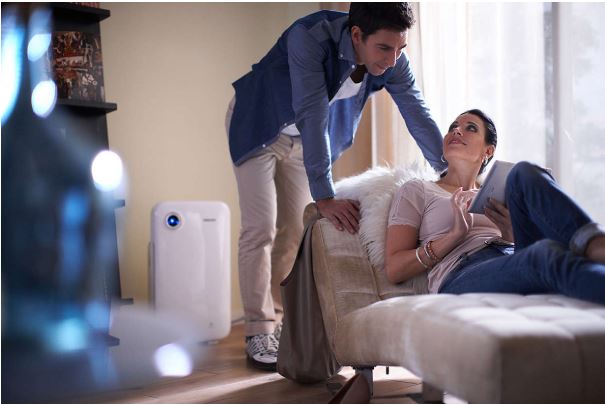 HEPA Air Purifier
The most common of the lot and by far the only type you'd have heard. It filters the contaminants based on the traditional principle of filtering- Make the air to pass through a filter/sieve with micrometer-sized holes. Well, that's 1/1000000th of a meter! A HEPA purifier can achieve a 99.97% removal of particles; not smaller than 0.3 micrometers(Of course, it stops the bigger ones) and hence the name High-Efficiency Particulate Arrestance. These are mechanical air cleaners and rely on making the contaminated air to pass through the air filters. High efficiency runs in its name! Philips, Panasonic, MI, Sharp, Atlanta, Honeywell, Kent and BlueAir have excellent HEPA Air purifier options.


Pros
1. Simple design yet if high grade filters are used, they can be very efficient
2. No side-effects on health compared to purifiers employing Ionization or oxidation technologies
3. Cheaper
Cons
1. Does not remove gaseous pollutants like VOCs, bad-odors, smoke or chemical vapors and needs add-ons like
charcoal filters.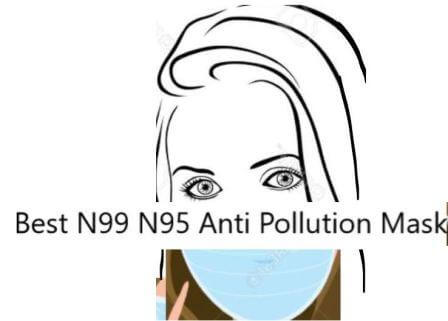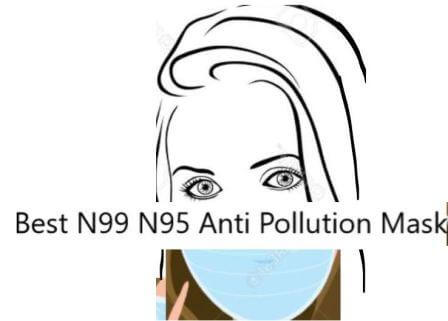 Electronic Air Purifiers
As the name suggests an Electronic Air Purifier relies on electrostatic charge for their functioning. You all must have experienced how a comb gets charged on oily hair or how woolen clothing gets charged when rubbed against against bodies. Technically speaking, this charge is what is called electrostatic charge. Further classified into Electrostatic Precipitators and Ion Generators(Ionizers), we discuss each of these below.
First let us describe the basic principles which govern charged particles. Charged particles or ions are attracted to ions of opposite charge. Even a non-charged object can get charged when brought near( not touched) by a charged object. The charge acquired by the object would always be opposite but equal in magnitude.
Electrostatic Precipitators work on the principle described above. The Air from the room is sucked and passed through an ionizing chamber where the particles in the drawn air are charged. Depending on whether the particles were charged positively or negatively, another stage in the air purifier is charged just opposite of the first stage. As a result, the particles( read impurities and pollutants) are precipitated or condensed on the charged plates. The plates in the air purifiers which employ this method thus need frequent cleaning and maintenance.
Ion Generators on the other hand do not draw in the outside air. Instead, they release ions which further start a chain reaction of charging other particles in the air. The air particles which get charged thus  either stick to different surfaces or settle down on the floor.
Research agencies give a thumbs up to Electronic Air Purifiers mainly due to the high level of air cleaning achieved by them. They achieve high efficiency in removing micro sized particles quite easily. As indicated above, it is upto the owner of the air purifier device to maintain this output. Periodic and frequent cleaning of the electrostatic collecting plates in of prime importance.
Where Electronic Air Purifiers fail
Electronic Air Purifiers are not great in all aspects. They are known to release ozone gas in the air as a byproduct. Ozone gas is good as long as it is in the atmosphere not in your rooms. It protects us from the harmful UV radiation by keeping them from reaching the earth. Some air purifiers produce ozone on purpose while in others it is produced during the ionizing phase. Earlier when air purifiers were newly introduced in markets, this risk was not very well documented. But, with time the hazards were exposed and now many manufacturers still produce electronic air purifiers sans the ozone. So, our advice would be to check the specifications and be doubly sure when you stand to buy one.
Another shortfall in their operation is their incapacity to remove harmful gases from the room's atmosphere. The removal of harmful gases thus needs specialized and separate mechanisms.
Precipitators are better choice as compared to Ion Generators for obvious reasons. Ion generators have no collection mechanism. The particles just stick or settle elsewhere which is not a "removal" per se. Precipitators have the collection functionality and do not spew ions like crazy. So, our suggestion is to avoid Ion generators at all costs.
Ozone Generator

Air Purifier
These air purifiers release ozone gas into the air to alter the properties of the pollutants and render them harmless. A fan inside the air purifier unit helps spread the gas. Ozone is known to be dangerous to living beings and kills the bacteria and micro-organisms present in the air. In very small concentrations, it can be safe as the manufacturers claim.
The EPA (Environmental Protection Agency) has seriously rebutted the marketing claims of the manufacturers. It has concluded in its research and analysis that Ozone Generating Air Purifiers do not remove indoor pollutants as much as is advertised. It reports that ozone may take months or even years to have a "reaction" with the pollutants. With whatever chemicals that ozone does react, many side products more or less equally harmful may be produced, so the net gains is negligible.
In whatever small quantities that ozone may be getting pumped in the air,, it may be sufficient to cause serious bronchial( lungs) problems. Ozone worsens asthma, causes lungs inflammation (brochitis), complete lungs damage is possible, reduces the immunity. Its effects may linger on for long and continue to do harm even after the apparent symptoms vanish. So, DO NOT BUY OZONE GENERATING EVEN FOR FREE!
There are UV Air Purifiers too. They give average performance and can be ignored for better options. We would suggest that you always buy mechanical air purifiers with HEPA filters or with technologies like Nanoe from Panasonic which are effective yet harmless.
Air Purifier Buying Considerations Guide
Chances are that you have made up your mind that you definitely need an air purifier for your home or office spaces. Before you venture out in your search for the ideal air purifier device, you must prepare a checklist. Here we've compiled an exhaustive checklist which you can take clues from.
Home/Office Use or HVAC Scale
Home
This one is a no-brainer and should be the number one factor contributing to you choice of an air purifier system. The reason is obvious, different places have different type of pollutants in the air. Even within a home, the type of pollutants and their relative concentrations vary greatly.
You may be proud of the hygiene and the cleanliness that you maintain in your kitchen, but the reality may be a stark contrast. Majority of the cooking chores release colorless fumes of pollutants not to forget a variety of smells and odors. Things may turn really ugly in poorly ventilated spaces. Gases like Carbon monoxide abound in insufficiently aerated and confined spaces and where combustion is taking place. The conventional gas stove releases carbon monoxide, nitrogen dioxide, particulate matter and other fumes. Consider replacing them with electric stoves and if there are restrictions which limit proper ventilation get a chimney installed. A chimney cannot be very effective because fans and gusts of air still circulate the polluted air within the home.
Cigarette smoke may also be a major contributor of air-borne pollutants. The best remedy is to adopt recommended best practices and install an air purifier with mandatory activated carbon and HEPA filters among other filter types.
Offices
Offices although are much cleaner than our kitchen areas so to speak, but other type of pollutants abound there. Many people work in offices and needless to state it is highly probable that many of them are vectors of bacteria and viruses. The vast expanses of office furniture and electronic devices are sources of TVOC, Formaldehde, Toluene, and other organic compounds. Air Purifiers with large coverage area, high fan speeds and prolonged filter lives should be employed in offices.
Air Purifiers can be installed in HVAC (Heating, Ventilation and Air Conditioning) systems too. For homes or offices with centrally air conditioned provisions, this can be a quick, cost effective and convenient way of tackling with pollution.
Decide Your Budget
Perhaps the only thing that really matters is how much money you are willing to shell out for an Air Purifier. This amount is directly proportional to the size of the problem( Read area, pollution levels and diseases or allergies). You can get a functioning air purifier for rooms in as low as INR 5,000 and this figure can easily scale to over INR 50,000. The cost depends on the CADR( Clean Air Delivery Rate), the number of filters in the air purifier, the range of air flow, the primary technology used for air purification( VitaShield IPS, Nanoe etc), add-on features pertaining to different modes of operation and comfort and not to forget the durability of the filters.
Go For The Middle!
We would suggest to always go for the mid-segment models of air purifiers from any company of repute. So, why are we dissuading you to desist from buying the top notch models? The answer is simple, spend only that much for which you do not have to repent later. Its not that those "top" purifier models have any flaws per se, it's more in the running and maintenance cost incurred in the short term and long term (filters cost more etc) as well. If your requirement is such that you want large coverage area, then that's a different case. For an average use case always prefer the mid or lower segment air purifiers.
Purpose Of Buying the Air Purifier
Are you purchasing the Air Purifier hoping it to remedy some specific disease or problem? Is there anyone with allergies or other respiratory diseases in the home? Does someone in the house falls ill when seasons are changing or sneezes incessantly when Pollen grains abound in the air? Do you live in a warm and humid environment where molds and fungi flourish? Do you have pets in the house and these are one of those months when every square foot of the house has fallen hair which are not seen on humans? Does the place where you intend to place the air purifier have scope for sealing it out from the outside environment? These are some of the questions you should find the answers for before venturing out to buy an Air Purifier.
How To Select the Right Air Purifier
Once you have found the answers to the questions listed above, you have made good progress already. Now is the time to look out for the finer details in the actual product. Below, we have listed out the features you should diligently seek in an air purifier.
A High CADR Rating
All other parameters kept constant, if you have to make a choice between air purifiers with different CADR ratings, go for the one with the higher one. This rating is a reliable indicator of the "cleaning" prowess of the air purifier. Try to zero in on an air purifier whose CADR number times 12 is more than the size of your room in cubic feet.
ACH (Air Changes per Hour)
The coverage area that is mentioned on product catalogs holds significance in determining the ACH rating too. This metric has the volume of the space within which the air purifier is operating as a parameter. By default, an air purifier makes around 5 complete air changes (5x ACH) which means all the air inside the room has been passed atleast 5 times through the air purifier filters. For home and office use a 5x ACH rating suffices while a 8x ACH rating is suitable for commercial use like in shops near polluted roads etc. For industrial and health facilities like hospitals an air purifier with an ACH rating upward of 10 should be employed.
More The Stages of Filtration The Better
Air Purifiers come with 2 to 7 stages of filtration. Each stage employs a different set of filters or mechanisms to clean a targeted pollutant from the air. Sometimes there are multiple layers of the same filter like mostly seen for HEPA filters. The more the stages, the more probable it is that the air purifier will succeed in its operation. Pre Filter, Anti Bacterial Filter, HEPA filters, Activated Carbon Filter, Photo Catalyst, UV stage and ionizer stage is an example of 7 stage filtration. Some models have ionizers as the last stage before clean air is egress. In all likelihood, the ionizer would be a precipitator one and not the ion spewing generator type which you should avoid.
Sensor Rich
The sensors are an integral part of air purifiers without which it would lose all its intelligence. Sensors co-ordinate the working of the air purifier in many ways than one. Air Quality Sensors as the name speaks of itself records the pollution levels in the air and switches the air purifier's mode of operation correspondingly. Then there are particle sensors which are synonymous with the air quality sensors. Specialized PM2.5 sensors and indicators display the level of dangerous PM2.5 particles. Technologies like AeraSense and EcoNavi are based on sensor functions and also employ heuristics for better efficiency. Similarly, light sensors sense when the ambient light intensity changes. Light levels dictate how the air purifier alters its operation during Sleep or Night mode. Odour sensors quickly detect foul odors and adsorb them. All in all, more is the variety of sensors the better it is.
High Customization
In today's scenario when artificial intelligence and IOT( Internet of Things) are gaining ground, you would not want your air purifier to be a dumb ass. Turbo Mode (different brands of air purifier may have a different name of it) or such mode when the fan speed is the highest  is a useful feature. You must be able to control the sensitivity of the air purifier. In other words, how responsive you want the air purifier to be against the pollutant composition of the room. You must see functions for setting timers and adjust the fan speed levels. Child lock is also a good thing to have when you have little tots around. Spot Air and Swing functions along with 3D air circulation are good to have.
Filter Replacement Indicator
Your Air purifier should alert you in advance when it deems it necessary to clean the filters or replace them. Some basic air purifiers show color code indicators to detect filter health which need to be manually monitored.Most models now have dedicated filter health check mechanisms and indicators. Many air purifier models now cease to function if you ignore its warnings and continue to use a dirty set of filters.
It is always convenient if there are Pre Filters which you can detach and clean yourself. Having Pre Filters extend the life of the inner costlier filters as they trap the bulk of the larger sized particles. Pre Filters can be cleaned under running tap or vacuum cleaned.
Power ratings and Certifications
Air Purifiers are not power guzzling appliances and most models limit their power hunger to under 70 Watts. It means if you are extra conscious of your bills, don't sweat. An air purifier would not change your monthly expenses much. Still, you can always refer to the power specifications which is easily available. You can check the product manuals or labels for Energy Star certified air purifiers which guarantee savings and efficiency.
A standard room air purifier, operating continuously, uses approximately 550 kWh per year in electricity. This is more than the energy used by some new refrigerators! ENERGY STAR certified room air purifiers are 40% more energy-efficient than standard models, saving consumers about 225 kWh/year and $30 annually on utility bills. Different countries may have different such agencies though. The more is the CADR/Watt ratio, the hiher would the air purifier rate in Energy Star ratings.
Certifications from ECARF and AIRMID are also good to have. Always read the product manual for instruction on placing the air purifier for optimum placement.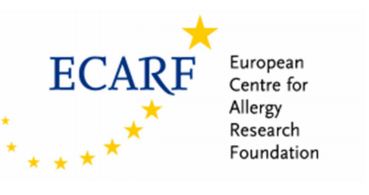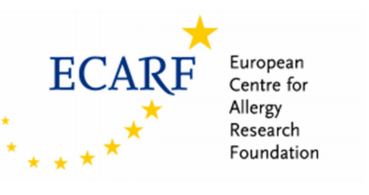 Portability
Most brands are conscious of the portability of their appliances, yet it is worthwhile to still consider checking for it. After all, it would adore your home and only you know best of the space constraints in your house. Generally, air purifiers are not heavier than 8 Kilograms. If yours is heavier than that as maybe the case, then consider whether caster wheels are pre-installed or not. Some air purifiers are wall mountable, which may prove to be a blessing for the households with space crunch. Also, check for the power cable/cord length which is usually 1 m.
CONCLUSION
We know  that making the right decision when it comes to buying an air purifier can be a daunting task. We hope the points we have highlighted would help you in making an informed decision. Don't trust any information blindly and always do a thorough check and analysis.