Air purifiers have come a long way from the time they arrived into the market years ago. Today, they use scientifically engineered high grade filters and fans to provide exemplary performance. The cost of air purifiers may vary greatly. The best air purifiers cost upwards of 10,000. This expense may certainly make some people ask the question ARE AIR PURIFIERS A WASTE OF MONEY? So, we decided to tackle this question head-on and also provide some insights for the cynics.
ARE AIR PURIFIERS A WASTE OF MONEY?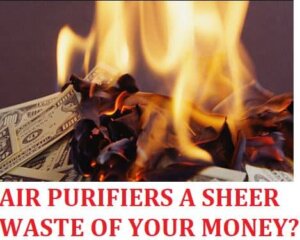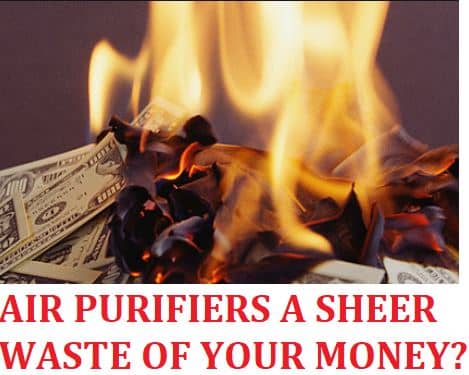 Well, like all products air purifiers come in a range of prices. You can choose small, table-top air purifiers, smaller purifiers for 100 sq.ft. rooms and larger ones for 250 or 400 sq.ft. rooms. At the same time, you have choices between the kind of filtration offered and also other services – like app connectivity, smart sensors, sleep mode, etc.
Based on these, the price of purifiers can vary quite a lot. So no, air purifiers are not a waste of money. Rather, you only need to find the right one that suits YOUR needs and budget. People who suffer from frequent allergies or sinus infections will be amazed by this product. An air purifier significantly improves the quality of life for these people. It means lesser trips to the doctors and more days with a non-blocked nose. If you have invested in an AC, a fan or even an electric kettle for your comfort, there is no reason an air purifier should be left behind. It has way more health benefits than either of those products!
Which Air Purifier Works Best For You?
New to the Zone
For customers who are new to this field and not okay with spending a huge amount, there are many options. You can go for table-top purifiers like the Smart Air DIY Air Purifier. Other options may include the Eureka Forbes Aeroguard Breeze, or the Geek Ikuku A2 Air Purifier. Both come with HEPA filters to remove 99.97% particles and dynamic filtration. They cost below INR 3000 and even the cost of replacement filters is very little.
Bigger and Better
For those who are looking for air purifiers to cover larger rooms and also provide robust cleaning, here are some suggestions. The AeraMax 300 Air Purifier or Winix 5500-2 Air Purifier are some good options. These come with a variety of features like washable filters and smart sensors.
No Replacements
Some people are scared that the cost of replacement filters will keep adding up every year. Or that they will have to replace it too often to actually enjoy the benefits of the investment. These people can opt for products like the Honeywell HFD-120-Q QuietClean Tower Air Purifier or the Honeywell AirGenius 5. These products are fitted with washable filters which you can remove and wash as and when needed.
Innovation is Key
If you're tired of the cylindrical or rectangular shape of air purifiers and are looking for something new and innovative, we have some suggestions for you! The Dr. Aeroguard SCPR 300 and the Dyson Pure Cool series come in a range of new and trendy shapes. You will find them to be classy and different from the other market options. Their price is on the higher side, however, both are high-performance products. These devices can even be connected to an app to closely monitor the AQI and device performance!
Strike A Balance
For those looking for a good mix of cost and performance, we would suggest the Honeywell AirTouch i9 or the Coway Airmega series of air purifiers. They contain all the important features without the added price tag of the above products.
In the end, we would like to state that air purifiers do work, but what works best for you is a choice you have to make.
CONCLUSION – ARE AIR PURIFIERS A WASTE OF MONEY?
Certainly not, if you have done the initial planning and research before actually paying. The key here is to spend only that much amount that gets you an optimum model. It should have all the features you absolutely intend to use. Spending huge money on some cool sounding/looking features if ultimately you do not use, is a sheer wastage of money. Get the dimensions of the room or space where the air purifier is to be placed. Then only one can be sure of the air purifier size and model they need.