A wide array of air purifier models are available in market. Only a handful of them generate muster or create ripples. Its all about trust and reviews garnered over a long time. Generally the ones with the most number of reviews continue to be sold more. So, in a way its a chain reaction. Talking about Philips air purifiers, the AC2887 is one of the most optimum air purifiers. You can think of it as the right balance of performance, cost, features and brand reliability.
Philips AC2887 Air Purifier Review- 2000 Series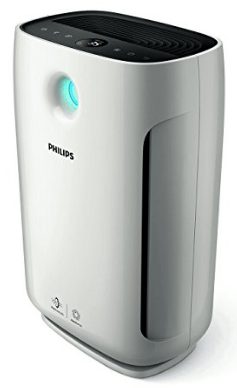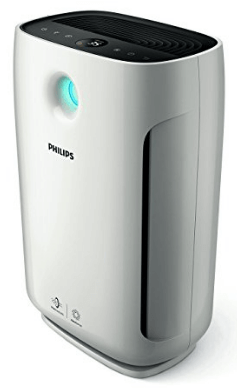 This Philips AC2887 (AC2889 in US) Air Purifier Review covers the features and specs in detail. In our last post we reviewed the Philips AC1215 Air Purifier which is must buy any fine day. The AC2887 is a Made in China product. So how is it different than the AC1215? Well, it is more powerful and feature rich. The purifier comes with AeraSense Technology. Philips AeraSense technology is highly effective in sensing even the slightest change in indoor air conditions. It continuously monitors the air and automatically adjusts the fan speed when it detects a change in particles. The sensors are professional-grade sensors.
Design and Looks
The Philips AC2887 Air Purifier is white throughout with a black console on the top. The cavity lights up to show the air quality in the room. The body is made of Plastic and the unit is manufactured in China. Its dimensions are 35.9*24.0*55.8 cm. The air purifier weighs 7.7 Kgs. The model is available in only white color. The cord Length is 1.6 m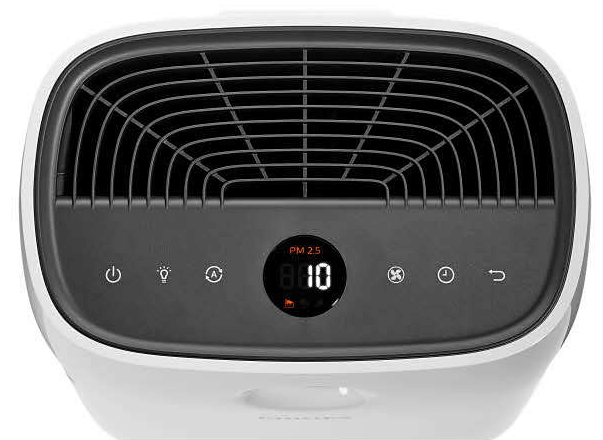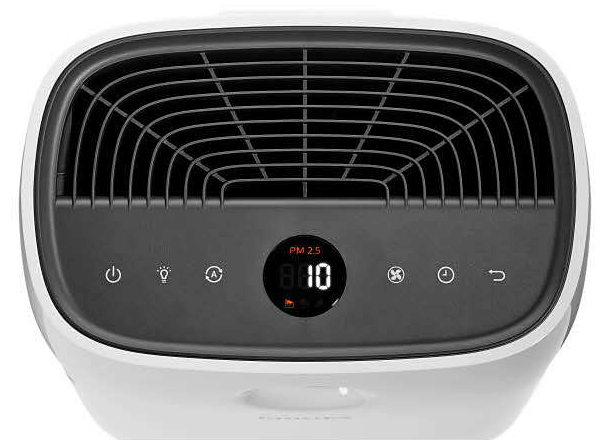 Performance and Efficiency
The air purifier is suitable for larger areas as compared to AC1215. The coverage area is close to 258~441 sq.ft or 24-41 m². The AC1215 does not have a PM2.5 display, it just has the particle sensor. The higher spec model Philips AC3256 is even more equipped than the AC2887. The Coway AP-1009 Air Purifier is currently one of the Best Air Purifier with comparable cost and specs.
It can filter out 99.9% virus in 30 minutes and over 99% PM2.5 in one hour.
CADR( cigarette smoke) or just CADR is 333 m³/h
CADR( formaldehyde) is 200 m³/h
Power Consumption between 11 to 60 Watts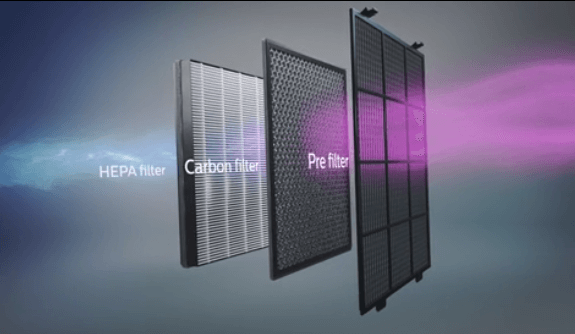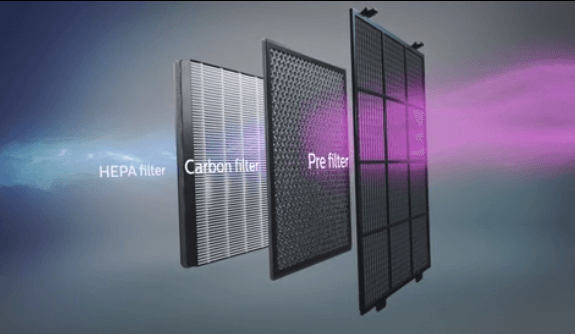 Difference between Philips AC2887 and Philips AC2882
There are just two differences between Philips AC2887 and AC2882. One is that AC2887 has a PM2.5 display which senses and displays the particulate quantity in real-time. The other difference being the absence of 1 to 12 hour digital timer in AC2882. These are the only differences between the two.


Low Noise & Lights Customization
The Philips AC2887 air purifier operates quietly in sleep mode. The noise level is negligible at 20.5 dB which is next to silent. The lights on the Purifier can also dimmed and/or turned off to suit your preference.
The lights of the Air Quality Indicator and the User Interface panel can be dimmed/ turned off when needed.
3 Auto Modes
This Philips Air Purifier has 3 automatic purification settings: a General mode, an extra-sensitive Allergen mode, and an extra-powerful bacteria and virus mode. You can choose your preferred mode to personalize and optimize your purification.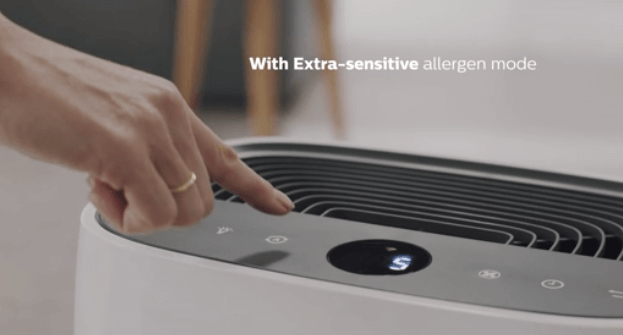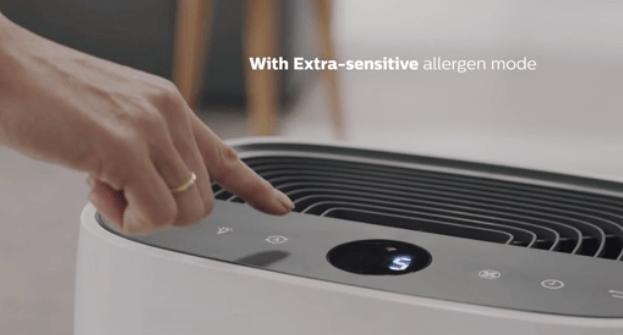 Summary Of Features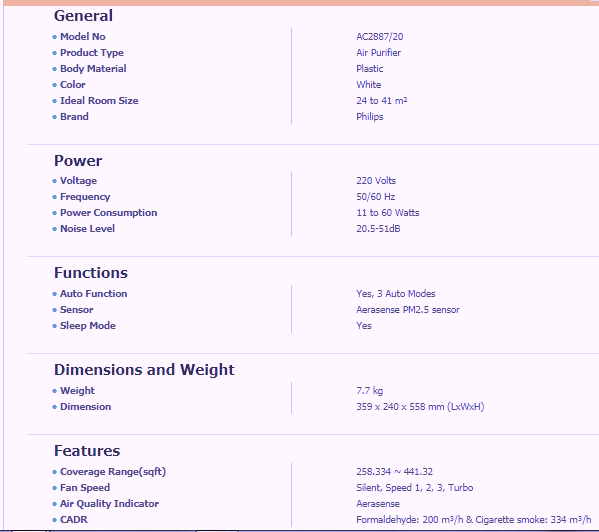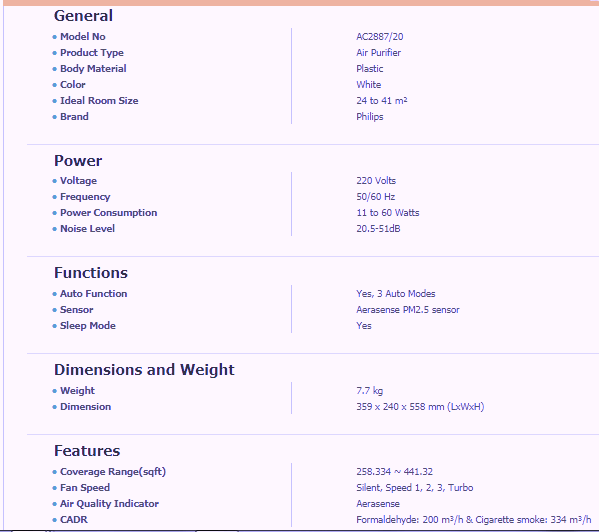 Conclusion
The Philips AC2887 air purifier is a newer model compared to AC3256. As compared to AC3256, AC2887 has a better air flow and hence is more effective. A majority of users are satisfied after using this air purifier. For best results keep the doors and windows closed. Don't expect the air purifier to clean your other rooms too as you may feel seeing at the coverage area. Use multiple air purifiers in separate rooms rather than going for one big air purifier. It cleans allergen, pet hair and not to mention PM2.5 and nano-particles sized 0.02 microns. Overall, it is a good air purifier, much better than Philips AC4014/AC4025/AC4012/AC4072 models.
CHECK PRICE



You May Like These Similar Posts From AirSwacch!