A handful of multi-national companies dominate the whole consumer electronics industry. Giants like Samsung, Sharp, Philips, Honeywell, and Panasonic lead the way. In addition to these, there's another company whose name not many would have heard of in India – Coway. Coway air purifiers are among the world's best. A Korean company, Coway air purifiers have garnered very good reviews. In this post we have brought the Coway Sleek Pro AP-1009 Air Purifier review. We also highlight the most important features of it.
FEATURES
The Coway Sleek Pro AP-1009 air purifier has all the features which make up a modern Air purifier. The USP is the super silent operation. You can hardly notice its ON. The excellent quality TRUE HEPA filter removes 99.97% of the particles in the air. It is a superb air purifier for small to medium size rooms.
Check Today's Price

If you are looking to buy Coway air purifier, do check if there's any discount coupons being offered by the sellers. On some good days these coupons can help you save a considerable sum. The price of this model has seen a great deal of change. When demand rises like the way it did in November last year, the price shoots up. After recent rains and improved air quality prices are down. Its prices when the Amazon Great Indian Sale is On is the lowest it can get. That is the best time to buy it.
ADVICE – I've seen some sellers selling it at a whopping discounted price. So, keep your eyes open and look closely at all corners of the webpage. Who knows on your good day, you can make a killing!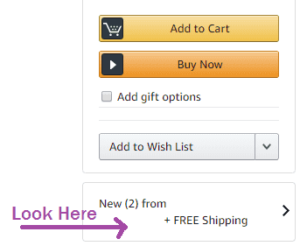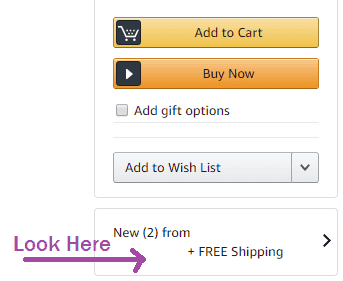 The Philips AC2887 has a plus point over Coway Sleek Pro. Its that AC2887 has a Real-Time Pollution Indicator in Digital format. So you are able to see how much pollution is presently there and see it decrease LIVE! However the quality of filters is far better in Coway Air Purifiers.
DESIGN AND LOOKS
The Coway AP-1009 air purifier has undeniably cute looks. It has a glossy and attractive white body. With a roundish body the Coway AP-1009 would add to your room's aesthetics. The weight is light at 5.9 Kgs.

The buttons on the console are conventional press-buttons. The buttons give out a ringing bell sound when pressed. This is an indicator to release the button. As is expected, they are responsive.
The cavity at the top left is a different design and has the color LED air quality indicators. The purified air is pushed out from the back side. The slits at either side is where the polluted air is sucked and passed through the filter arrays. The dust gets evenly collected on the filters as you can easily see. The filters are super easy to remove, replace and pre-filter can be comfortably cleaned. Using a vacuum cleaner is the easiest and recommended way to clean the filters.

The buttons on the console are very responsive. Touch buttons are a norm but Coway seems to stay away from sophistication and keeps things simple.
CADR – An Air Purifier's Cleaning Power
This air purifier has a good CADR of 303 cubic m/hr. (CADR is Volume of purified air produced in an hour). Every air purifier company publishes separate CADR for smoke, dust and pollen. People in India are more wary of dust and smoke. The above CADR is for dust. We did not find its CADR for the other two parameters.
CHEAPER MODEL !
The Coway Sleek AP-0509 Air Purifier is slightly cheaper than Sleek Pro in India. Check for its availability for sale though. It has a smaller coverage area and CADR. Its CADR is 216 cubic m/hr which is a 2/3rd of Coway AP1009 Sleek Pro. Coway Sleek is ideal for spaces sized approximately 255 sq.ft. It is equally good in terms of performance and other aspects as the Sleek Pro. So, measure your room size and see which one fits your purpose.
COVERAGE AREA
Coway Sleek Pro can clean the air of rooms sized 355 sq.ft / 33 sq.m. This makes the Coway AP-1009 suitable for most Indian drawing rooms, Bedrooms, and office rooms.
I personally liked the long power cord which is around 2 meters in length. You should try and place the air purifier away from household clutter. The idea is to let an unrestricted airflow be maintained to and fro from the air purifier. This long power cable helps to keep the device at a suitable place away from walls and furniture.
POLLUTION LEVEL INDICATOR
A Quad-color LED illuminates the big O shaped cavity on the air purifier. The color of the LEDs indicate the quality of ambient air in room: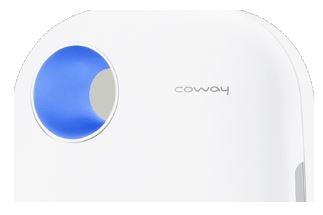 Light Purple

-Low Pollution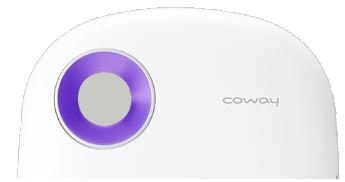 Dark Purple

-Medium Pollution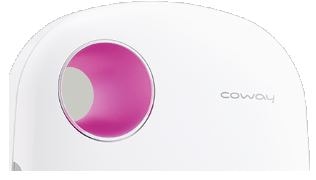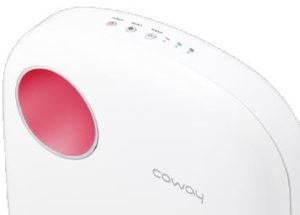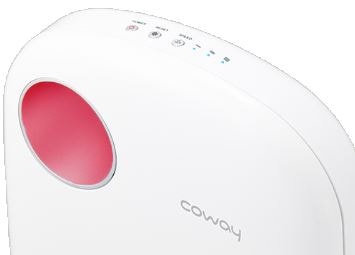 The lights look pleasing to the eye and add to the beauty of the air purifier. You can even turn the LEDs off during sleep through the MOOD button. The power LED which is Red will stay ON all times though.
FILTRATION
A filter change indicator mechanism is present. It lets you know when to change the HEPA and the Deodorization filter. The Coway Sleek Pro AP-1009CH employs 3 Stage Filtration Process. The First layer through which the outside air passes through is the Pre-Filter. The pre-filter stops the larger particles from clogging the inner filter layers. The pre-filter is washable and should be cleaned frequently to improve air purifiers' effectiveness.
The Second layer is the Patented Urethane Carbon Filter. As you may already know, activated carbon removes gaseous impurities in the air easily. Hence, it also deodorizes the air with 98% Efficiency. Mind never to wash the carbon filter or the HEPA filter.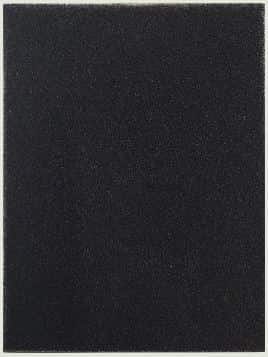 The Third and final layer is the quintessential Tue HEPA Filter. A true HEPA filter can remove particles as small as PM 2.5, even PM 0.3. A HEPA filter qualifies as True HEPA only if lesser than 0.7% particles can avoid being arrested by the filters.
SPECIAL ANTI-FLU HEPA FILTER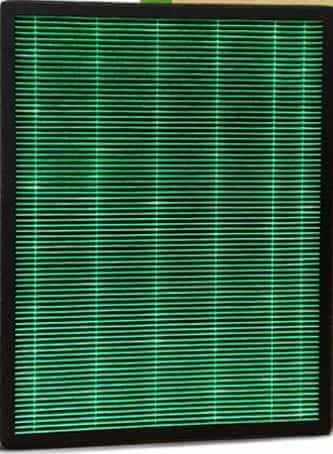 The HEPA filter in Coway air purifiers is a True HEPA. This denotes that they are the highest quality filters and not just namesakes. Not only this, there's a special coating on the HEPA filter as well. The green coating is derived from Ginko and Japanese Sumac plants. The special property of this coating is that it destroys viruses. Many air purifier companies trick customers by using misleading terms for substandard filters. Don't buy such air purifiers if you ever come to see HEPA-like or HEPA-Type filters.

The outermost layer of bacteria and virus is called the cell wall. This green formulation destroys the proteins which make up the cell wall. Once the cell wall breaks, the inner fluid of bacteria and viruses literally drain out! This means destruction of many viruses including those causing H1N1, human influenza and Bird flu.
For the recent Coronavirus pandemic, you are suggested to wash the hands frequently. The reason is same- soap breaks the cell wall of the Coronavirus.
FILTER LIFE
The Coway AP-1009 HEPA Filter can last up to 8500 hours. At 12 hrs/day of usage it can last over 22 months. Similarly, the Carbon Filters have a long life of 8500 Hrs @ 12 hrs/day. An important thing you should check while buying an air purifier is the filter cost. One day the filters which came pre-packaged with your device will need replacement. Check Replacement Filter Cost below-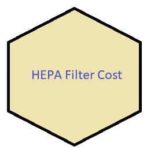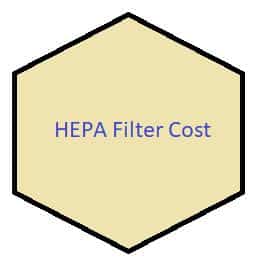 FAN SPEED & NOISE
You can make a selection from 4 fan speed presets. Speed levels 1, 2 and 3 and a turbo mode. At turbo mode the fan speed is the highest. Use it to quickly remove pollutants at the cost of more noise. The USP of Coway is that fan makes minimal noise. The fan is hardly audible at low speed or Auto Mode. Never expect any air purifier to not make any noise in Turbo mode. A fan at top speed WILL make some noise.
Some Things Are Absent Too
We never said Coway Sleek Pro is a flawless and 100% complete air purifier. A few features which are otherwise present in even the worst air purifiers do not find a place on it. Take for example, the absence of a timer function. Or, of the child lock function. A real-time digital pollution display is greatly missed. Some other air purifiers have even taken the leap towards voice control with Alexa etc. Coway Sleek air purifier reminds me of Blueair BluePure air purifier sometimes. This model too has excellent air cleaning ability but is a modern day dinosaur.
Its not a big deal to mention but here goes. Some people feel that the base of the air purifier could have been bit wider. The air purifier is quite stable, but one may get an impression as if it would topple easily.
Good To Know
The Coway AP-1009 does not emit any ozone gas as there is no ionizer. Some upcoming blogs preach as if the absence of an ionizer is a con. Little do they know about the side-effects of ozone. The operation is really silent at low speeds. The minimum noise level is only 22 dB. The maximum noise level stands at 49 dB. The only downside is the absence of a numerical reading based Air Quality Indicator (AQI). Nowadays many air purifiers are available with digital real-time AQI . Consider the Philips AC2887 Air purifiers.
Coway offers a long warranty of 5 years. It is understood that Coway maintains a good stock of spare parts in Indian service centers. Any issues with the air purifier and they are able to quickly correct it. You can contrast this with MI air purifiers. In case your MI air purifier suffer malfunction, its difficult to get it addressed. I've seen complaints for MI often going unattended. If you are lucky then your air purifier may get full replacement. Its up to you to decide if this is what you would prefer.
COWAY vs MI AIR PURIFIER COMPARISON
Coway Sleek Pro's price varies greatly with the pollution levels and the season. In online sales it may sometimes be available under ₹12,000 if particular bank card's instant discount is utilized. On other days as in November last year, when demand spiked, its price was touching ₹16,000. On the other hand, MI air purifiers come at the same price all year long, a couple hundreds here and there, that's it. So, MI Air Purifier 3 sees stable prices and has an edge here.
In terms of air purification, the MI air purifier does not even come near. The main reason behind this is the quality difference in HEPA and carbon filters. Coway has larger and more densely packed filters. AP-1009 wins here comfortably.
Next, comes the turn to compare convenience features. You know that MI air purifier 3 is way smarter now than its previous avatars. Although the number of buttons you see on the air purifier body is lesser than on Coway. But, it has a digital display where real-time pollution level, temperature, humidity and mode is visible. You get to control the air purifier with a mobile Application via WiFi connectivity. Sleek Pro is a simple lad in contrast. The buttons give good response and feedback with a brief ring when pressed. Higher models like Coway Airmega 300S can outplay MI 3 but no one would buy it due to its cost.
CONCLUSION – Coway Air Purifier India
This Coway Sleek Pro AP-1009 Air Purifier Review lists out its most prominent features. An air purifier which is definitely a breath of fresh air! Pleasing looks, silent operation and effective air cleaning can be taken for granted. The cost is justified because it has superb performance, check its latest price. Top it up with a warranty of 5 years! Also, competition is sure to bring down the prices in India someday. Leave cost aside, you want air purification and this device delivers it like a boss. Period.
Over the past few months Coway users have seen it deliver what it vouches for. How common is that a product has exemplary feedback on so many parameters? Be it ease of use, cleaning or installation, Coway Sleek Pro fares equally wonderful. All in all, the Coway AP-1009 is a serious buying option. Unless you are unlucky, the Coway Sleek Pro will exceed your expectations. Rating 5 ! A great value for money.
Coway also makes water purifiers and bidets.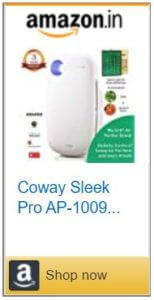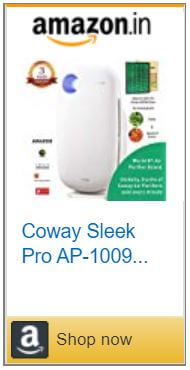 You May Like These Similar Posts From AirSwacch!