Welcome to the Coway Sleek Pro Review. How many big consumer electronics companies do you see around? Giants like Multi-nationals like Samsung, Sharp, Philips, Honeywell, and Panasonic lead the pack. In addition, there's another company whose name not many would have heard of in India – COWAY. This company was formed in 1989 and we are hearing its name just recently. Coway air purifiers are among the World's best. It is a Korean company, and well-known worldwide. Coway Professional air purifiers are basking in the glory of rave reviews from users. In this post you'll know every bit of the Coway Sleek Pro AP-1009 Air Purifier. We also highlight the most important features of it.
This model becomes even more impressive in the current scenario. An anti-viral layer of plant extracts on its HEPA filter destroys viruses that it traps. I would soon be bringing out another Coway Sleek Pro review with in-depth performance analysis. This way it would be helpful to know why it was once the undisputed Best air purifier in 2020. I used 'was' because this model has been discontinued now. Only its replacement filters are available for purchase. The newer Coway Airmega 150 is the best seller which has taken its place.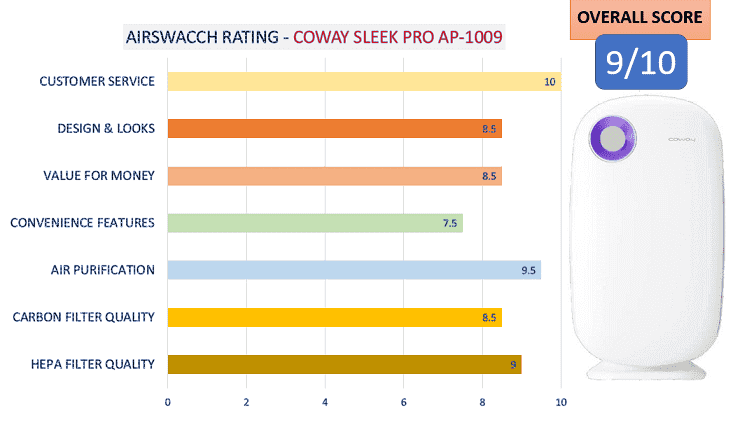 ---
COWAY AP-1009 FEATURES
The Coway Sleek Pro Air purifier looks exquisite and looks ravishing with its Air Quality Indicator lights ON. It has all the major features a modern air purifier must have. Coway's USP is its super silent operation. You would hardly hear it working. Not to forget the excellent quality TRUE HEPA filter removes 99.97% of the particles in the air. It is a superb air purifier for small to medium size rooms.
---
DON'T SEE IT AVAILABLE ONLINE?
People often ask about the alternatives for the Coway Sleek Pro. They may be looking for more features like Realtime PM2.5 display or the Sleek Pro may not be available anymore. The company has reintroduced their powerful Airmega 200 model, but it costs a fairly good amount and is not a budget air purifier. You can also go for the latest released models like Philips AC2958 or the SHARP FP-J40M to remain in the same price bracket. Both of these are excellent air purifiers. The Sharp J-series is the latest models with improvements over the F-series.
---
Coway Air Purifier India Price

Chances are you are looking for the Best price of Coway Sleek Pro air purifier, which brought you here. The price of this model has seen a great deal of change. When demand rises like the way it did in November last year, the price shoots up. This year's November is not very far away. News of crop burning in India's wheat bowl states are already pouring in. Its price during the current Amazon Great Indian Sale is the lowest it can get. This is the best time to buy it, when the price is down by around ₹1500 already. Even greater discount can be availed through HDFC bank debit and credit cards. Pollution has already started increasing now since India has been fully unlocked. Coway AP-1019C Air Purifier is the company's newest model.
ADVICE – These days we're already seeing a Sale and the price is very competitive. On other days. I've often seen some sellers selling it at a discounted price. So, keep your eyes open and look closely at all corners of the webpage. Who knows on your good day, you make a killing!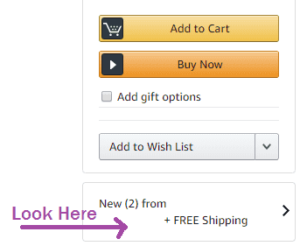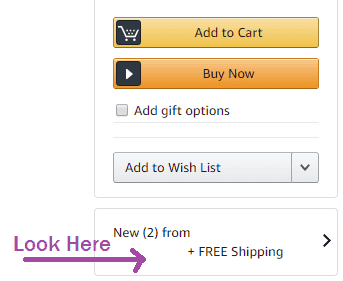 The Philips AC2887 has a plus point over the Coway Sleek Pro. Its that AC2887 has a Real-Time Pollution Indicator in Digital format. So you are able to see how much pollution is presently there and see it decrease LIVE! However, Coway Air Purifiers have a far better filter quality. The price of these two are comparable. Coway is an overall winner with better air purification and versatility. Philips wins in convenience features.
Above you found just a few words on Philips AC2887 in this Coway Sleek Pro review. That's not all we have in this comparison. There's a full separate post dedicated to how Coway stacks up against Philips air purifier. Even among other models within the brand, this is the best Coway air purifier.
DESIGN AND LOOKS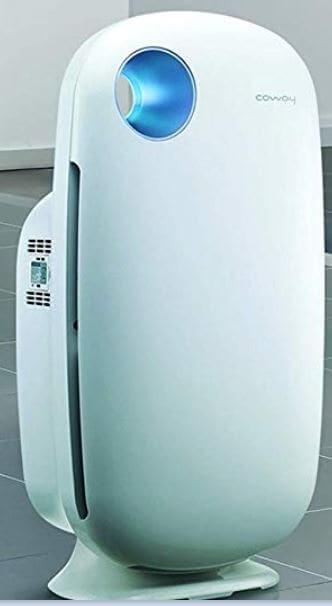 The Coway Sleek Pro air purifier has undeniably cute looks. It has a glossy and attractive white body. With roundish edges, the Coway AP-1009 would add to your room's aesthetics. The weight is quite light at 5.9 Kgs. With all the packaging it weighs 7.5 Kilos as it is delivered to you.
The buttons on the console are conventional press-buttons. The buttons give out a ringing bell sound when pressed. This is an indicator to release the button. As is expected, they are responsive in your first attempt.

The cavity at the top left is a different design and has the color LED air quality indicators. The purified air is pushed out from the back side. The slits at either side is where the polluted air is sucked and passed through the filter arrays. The dust gets evenly collected on the filters as you can easily see. The filters are super easy to remove, replace and pre-filter can be comfortably cleaned. Using a vacuum cleaner is the easiest and recommended way to clean the filters.

The buttons on the console are very responsive. Touch buttons are a norm but Coway seems to stay away from sophistication and keeps things simple.
CADR – An Air Purifier's Cleaning Power
This air purifier has a good CADR of 303 cubic m/hr. (CADR is Volume of purified air produced in an hour). Every air purifier company publishes separate CADR for smoke, dust and pollen. People in India are more wary of dust and smoke. The above CADR is for dust. We did not find its CADR for the other two parameters.

---
CHEAPER MODEL !
The Coway Airmega 150 AP-1019C Air Purifier has been launched this October itself. It is the latest and cheaper model from Coway as compared to the Sleek Pro. It has smaller dimensions, nearly the same coverage area for a lesser ACH. Its CADR is 219 which is a 2/3rd of Coway AP1009 Sleek Pro. Coway Airmega 150 is ideal for spaces sized approximately 215 sq.ft. It is equally good in terms of performance and is smaller and lighter than the Sleek Pro. So, measure your room size and see which one fits your purpose.
---
COWAY SLEEK PRO

COVERAGE AREA
Coway Sleek Pro can clean the air of rooms sized 355 sq.ft. / 33 sq.m. This makes the Coway AP-1009 suitable for most Indian drawing rooms, bedrooms, and office spaces. The maximum airflow is 5.05 m³/min.
I personally liked the long power cord which is around 2 meters in length. You should try and place the air purifier away from household clutter. The idea is to maintain an unrestricted airflow towards the air purifier. This long power cable helps to keep the device at a suitable place away from walls and furniture.
POLLUTION LEVEL INDICATOR
A Quad-color LED illuminates the big O shaped cavity on the Coway Professional air purifier. The color of the LEDs indicate the quality of ambient air in room:
BLUE

– This color of the AQI LED denotes perfectly clean air.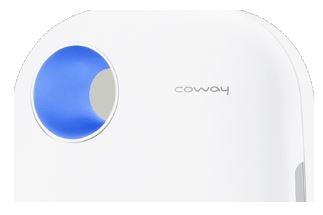 Light Purple

– When the air quality light shows this color it means presence of Low Pollution levels.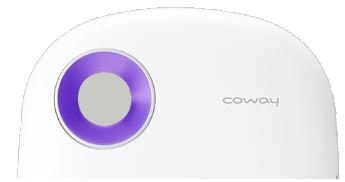 Dark Purple

– If your Coway air purifier glows this light, it means medium pollution indoors.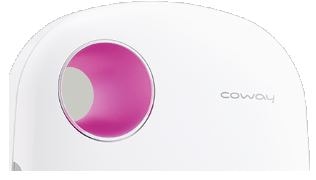 Red

– High Pollution over 300 is a red color of danger for your health.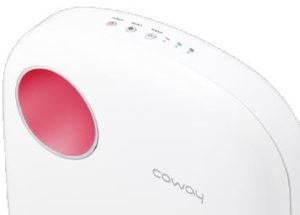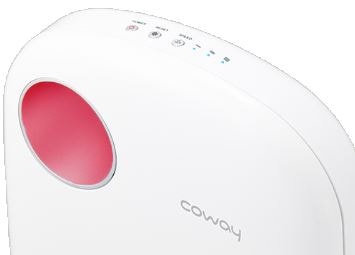 The lights look pleasing to the eye and add to the beauty of the air purifier. You can even turn the LEDs off during sleep through the MOOD button. The power LED which is Red will stay ON all times though.
COWAY AIR PURIFIER FILTRATION
A Filter Change Indicator mechanism is present as well. It lets you know when to change the HEPA and the Deodorization filter. The Coway Sleek Pro AP-1009CH employs 3 Stage Filtration Process.
The First Layer is the Pre-Filter which counters the air firsthand. The pre-filter stops larger particles from clogging the inner filter layers. It is made up from a Ultra Fine Yarn (UFY) material which is washable. The pre-filter material is water repellent which facilitates its drying up after you wash it. The UFY solves two purposes-
1.) It decreases the pressure drop of filter system.
2.) Increases the dust collection efficiency.
The Second Layer is the Patented Urethane Carbon Filter. As you may already know, activated carbon easily removes gaseous impurities from the air. Lingering odors are a big turnoff, this filter also deodorizes the air with 98% Efficiency. Bear in mind never to wash the carbon filter or the HEPA filter. Philips AC2887 has a better honeycomb design carbon filter.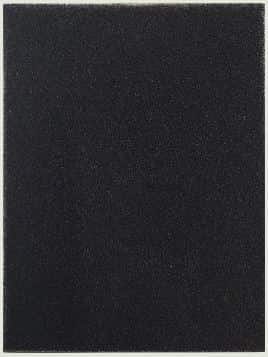 The Third & Final Layer is the quintessential True HEPA Filter. A true HEPA filter can remove particles as small as PM2.5, even PM0.3. A HEPA filter qualifies as True HEPA only if lesser than 0.7% particles can avoid being arrested by the filters. This is the order of filters – first comes the pre-filter then the deodorization filter followed by the Anti Flu HEPA filter. The HEPA filter is the closest to the fan that is. More information on it follows immediately below.
SPECIAL ANTI-FLU HEPA FILTER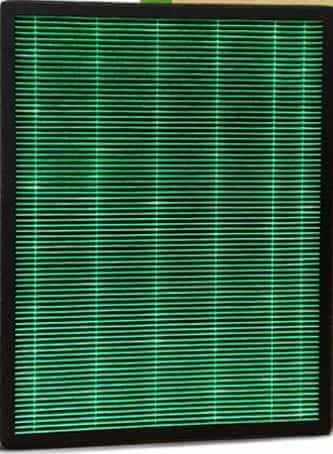 The HEPA filter in Coway air purifiers is a True HEPA one. This denotes that they are the highest quality filters and not just namesakes. Not only this, there's a special coating on the HEPA filter as well. The green coating is derived from Ginkgo and Japanese Sumac trees. The special property of this coating is that it destroys or denatures the proteins that makes up the surface of viruses. Many air purifier companies trick customers by using misleading terms for substandard filters. Don't buy such air purifiers if you ever come to see HEPA-like or HEPA-Type filters.

The outermost layer of bacteria and virus is called the cell wall. This green formulation destroys the proteins which make up the cell wall. Once the cell wall breaks, the inner fluid of bacteria and viruses literally drain out! This means destruction of many viruses including those causing H1N1, human influenza and Bird flu.
For the recent Coronavirus pandemic, you are suggested to wash the hands frequently. The reason is the same – soap breaks the cell wall of the Coronavirus.
FILTER LIFE
The front cover is kept in place with magnets which makes it easy to put it back after filter maintenance. The Coway AP-1009 HEPA Filter can last up to 8500 hours. At 12 hours/day of usage it can last over 22 months. Similarly, the Carbon Filters have a long life of 8500 Hours @ 12 hours/day. An important thing you should check while buying an air purifier is the filter cost. One day the filters which came pre-packaged with your device will need replacement. Check Replacement Filter Cost below-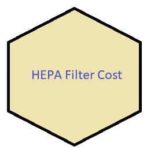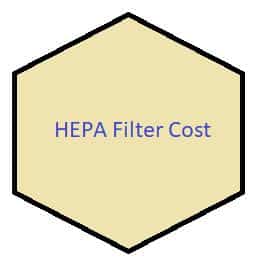 FAN SPEED & NOISE
You can choose to select from 4 fan speed presets. Speed levels 1, 2 and 3 and a turbo mode are there. At turbo mode the fan speed is the highest. Use it to quickly remove pollutants at the cost of more noise. The USP of Coway air purifiers is that fan makes minimal noise. The fan is hardly audible at low speed or Auto Mode. Never expect any air purifier to not make any noise in Turbo mode. A fan at top speed WILL make some noise.
For your reference, Coway Sleek Pro is super silent. I haven't seen any air purifier in my life with lesser than 30 dB noise figures. But, Coway surprised me when I learnt that at the lowest fan speed, it makes just 22 dB noise! Well, that's even lower than a whisper; leave alone calling it noise. At top gear its fan makes 45 dB noise which again is excellent for an air purifier of this size and coverage.
POWER CONSUMPTION
Coway air purifier is not a heavy power drawer. Apart from some electronics there's just a fan which actually consumes power. The air purifier uses a brushless DC motor which is more reliable and lasts longer. It also makes the fan less noisy and  its operation more power efficient compared to a brushed motor. You can run it throughout the day without it putting any burden on your pocket in running costs. Although an AC motor is more efficient and less noisy than a DC motor.
Coway Sleek Pro AP-1009 has a rated power of 38 W. I've tested it at various speed levels and that reinforces the fact that it doesn't consume much power. On speed level 1 it consumes just 4.5 W and this is the quietest mode too. 8.5 W at speed level 2, and 14.5 W at Speed level 3. On Turbo mode when the Sleek Pro runs in mission mode, it digests 30 W of power.
Run the Coway Sleek Pro for a full day, still it would not register even a unit on your electricity meter.
SENSITIVITY
You may have to adjust the sensitivity of the pollution sensor. I'll tell you when and how. When the Coway air purifier is first delivered to you, its sensitivity is at the 'standard' level. It may happen that the pollution level indicator LED continues to show as RED even after 2 hours of running. Or, the air may feel foul to you yet the LED shows as BLUE for more than 1 hour. All this makes for a good case of setting the sensitivity. I can detail the 'how' part here but lets skip it. You can check it in the user manual.
Coway Air Purifier Has Some Things Missing Too
We never said in our Coway Sleek Pro review, that its flawless and a 100% complete air purifier. A few features which are otherwise present in even cheaper air purifiers do not find a place on it. Take for example, the absence of a timer function. Or, the child lock function which is rarely used anyways. A Real-Time digital pollution display is greatly missed. Some other air purifiers have even taken the leap towards voice control with Alexa etc. Coway Sleek Pro air purifier reminds me of Blueair BluePure air purifier sometimes. This model too has excellent air cleaning ability but is a modern day dinosaur.
Its not a big deal to mention but here goes. Some people feel that the base of the air purifier could have been bit wider. The air purifier is quite stable, but one may get an impression as if it would topple easily.
Good To Know About Coway Air Purifier
The Coway AP-1009 does not emit any ozone gas as there is no Ionizer. Some upcoming blogs preach as if the absence of an Ionizer is a disadvantage. Little do they know about the side-effects of Ozone. The operation is really silent at low fan speeds. The minimum noise level is only 22 dB comparable to a whisper. The maximum noise level stands at 49 dB. The only downside is the absence of a numerical reading based Air Quality Indicator (AQI). Nowadays many air purifiers are available with digital real-time AQI . Consider the Philips AC2887 or Honeywell i9 Air purifiers.
Coway offers a long warranty of 5 years. It is understood that Coway maintains a good stock of spare parts in Indian service centers. Any issues with the air purifier and they are able to quickly correct it. You can contrast this with MI air purifiers. In case your MI air purifier suffer malfunction, its difficult to get it addressed. I've seen complaints for MI often going unattended. If you are lucky then your air purifier may get full replacement. Its up to you to decide if this is what you would prefer.
As a safety feature, the air purifier shuts down when the front cover is removed while the Coway Sleek Pro is ON.
COWAY vs MI AIR PURIFIER COMPARISON
This post is dedicated to Coway Sleek Pro review. If you are interested in knowing how Coway compares to other popular air purifier models, we have separate posts for them as well. Just look for them in the Coway category.
Coway Sleek Pro's price varies greatly with the pollution levels and the season. In online sales it may sometimes be available in at a much lower cost if particular bank card's instant discount is utilized. On normal days, at non-peak demand its price was topping ₹16,400. On the other hand, MI air purifiers come at the same price all year long, a couple hundreds here and there, that's it. So, MI Air Purifier 3 sees stable prices which is a good thing.
In terms of air purification, the MI air purifier does not even come near. The main reason behind this is the quality difference in HEPA and carbon filters. Coway has larger and more densely packed filters. AP-1009 wins here comfortably. MI air purifier has a comparable if not greater coverage.
Next, comes the turn to compare convenience features. You know that MI air purifier 3 is way smarter now than its previous avatars. Although the number of buttons you see on the air purifier body is lesser than on Coway. But, it has a digital display where real-time pollution level, temperature, humidity and mode is visible. You get to control the air purifier with a mobile Application via WiFi connectivity. Sleek Pro is a simple lad in contrast. The buttons give good response and feedback with a brief ring when pressed. Higher models like Coway Airmega 300S can outplay MI 3 but no one would buy it due to its cost.
MORE ABOUT COWAY
Every successful product has a whole history and science to it. An air purifier brand established since 1989 and still going stronger by the day speaks volumes about itself. Coway globally sells 8 air purifiers every minute! You can imagine of the hold they wield in the air purification industry. Coway's product design is what sets it apart from the rest and makes it so successful. No surprise everyone has realized that Coway Sleek Pro is the Best Air Purifier in India.
Coway follows a set of design principles. It believes that their product design should be Honest. No trickery in showoffs. Intuitiveness is also given a priority as not even is very technically wired. Why must a user have to depend on a user manual to perform tasks? If you view the Coway Airmega range of models, you'd get a real taste of the company's innovative outlook. Each air purifier from the company blends harmoniously with the surroundings. In no time it becomes an important part of our daily lives, just like a family member.
FUTURE LAUNCHES
Coway may release fresh new models soon just the way it did in the name of Airmega 150. Also, the launch of latest models sometimes means the discontinuation of older models. Whatever the case maybe, the replacement filters would always be maintained in supply, don't worry!
CONCLUSION – Coway Air Purifier India
Time to write the concluding lines for this Coway Sleek Pro Review (Coway Professional AP-1009 Air Purifier). I've tried to put forth all the good things as well as the areas where its lacking. I won't stress anymore on the fact that Coway AP-1009 air purifier is one of the best air purifiers around. Having it sit and run in your rooms would make a big difference in air quality. The looks are chic and sleek as even its name suggests. It operates without making much noise either. This makes it ideal for use in bedrooms. The cost may seem high but it is sure to work well and the filters last for more than a year. Check its latest price which is at its lowest annual cost. A warranty of 5 years upon registering your Coway Sleek Pro on the company's site is a big plus point!
Coway Professional air purifier made its debut about 2 years ago. The ratings and reviews that you see are accumulated over a good time period. So many good ratings speak volumes about how good the user experience has been. Coway Sleek Pro is easy to setup, clean, operate and never disappoints. In a nutshell, the Coway AP-1009 air purifier is a top contender among other brand air purifiers. Only the Philips AC2887 matches it neck to neck but is costlier.
Coway also makes water purifiers and bidets. Need an air purifier? Get the Best Coway Air Purifier without second thoughts.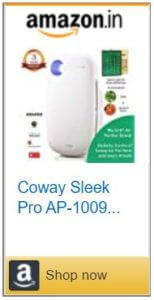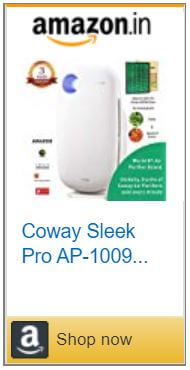 You May Like These Similar Posts From AirSwacch!