Philips AC3256 Air Purifier Review- Feature Stuffed and Powerful
In our last post, we reviewed the Philips AC2887 Air Purifier. The Philips AC3256 3000 Series Air Purifier is the Big Daddy of all models from Philips. This model is quite popular in the UK. Its a tad costly but its performance and features justify it. Unless you have requirement for smaller models or are constrained by budget, it is a top class air purifier to own.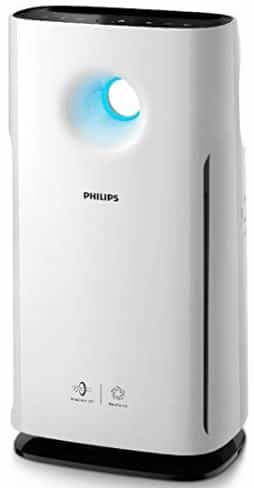 CHECK LATEST PRICE



Design And Looks
The device is tall and looks imposing, sturdy and compact. Body is white with a black console and base. The cavity is illuminated with different colors to indicate the Air Quality. The air purifier is not wall mountable.
The dimensions are 47.4 x 34 x 79.8 cm.
The device is on the heavier side and weighs 10 Kg. Its perhaps the heaviest air purifier we have come across in India. To facilitate movement and portability, a handle is provided.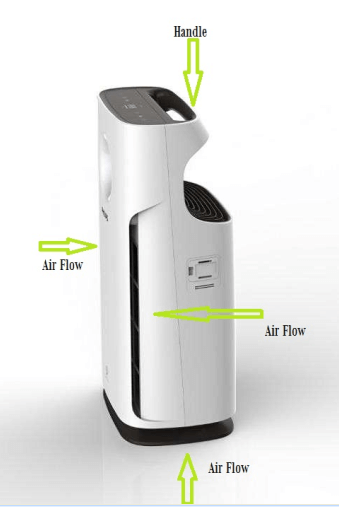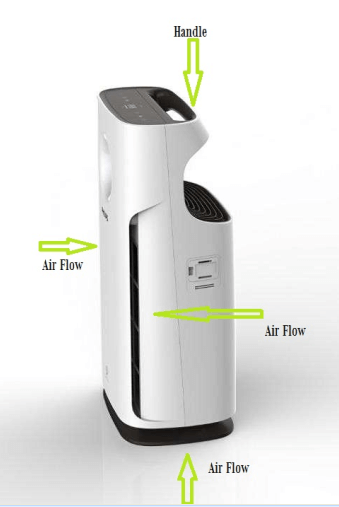 Performance and Efficiency
The aerodynamic design ensures that the Philips AC3256 air purifier collects and throws the air without obstruction. Vitashield IPS with extra thick NanoProtect HEPA Filter prolongs life. It filters out Ultra Fine Particles with sizes as tiny as 0.02 microns (a hundred times smaller than PM2.5).
CADR    367 m³/h           Coverage Area 800 sq.ft        Power 11~60 W        Noise Level 32.5~63.8  dB(A)
The air purifier removes 99.97%* common airborne allergens, 99.9% bacteria and some viruses such as H1N1 virus. It also provides you the assured protection from harmful gases like formaldehyde, toluene and TVOC.
It's air circulation is very good. This means that it quickly removes the pollution. Owing to the excellent Air circulation and powerful air flow, this is among the BEST Air Purifier in India for ASTHMA patients. People have observed a marked decline in wheezing episodes after its use. Please bear in mind to clean the Pre-filter frequently. This will prevent build-up of dust and bacteria. Not just this, it will help maintain the efficiency of the HEPA and other filters.
Want A Combi Air Purifier & Humidifier?

Go For

Philips AC3821
The aerodynamic vortex design creates a powerful air current. The air inlets are designed so as to maximize the coverage and suck air from all directions.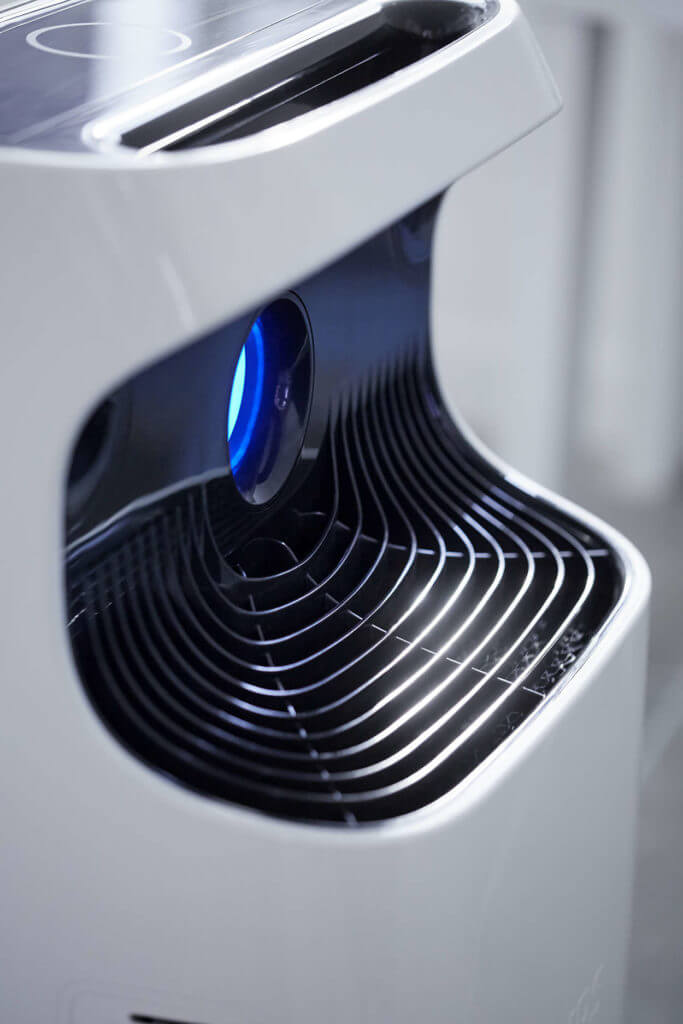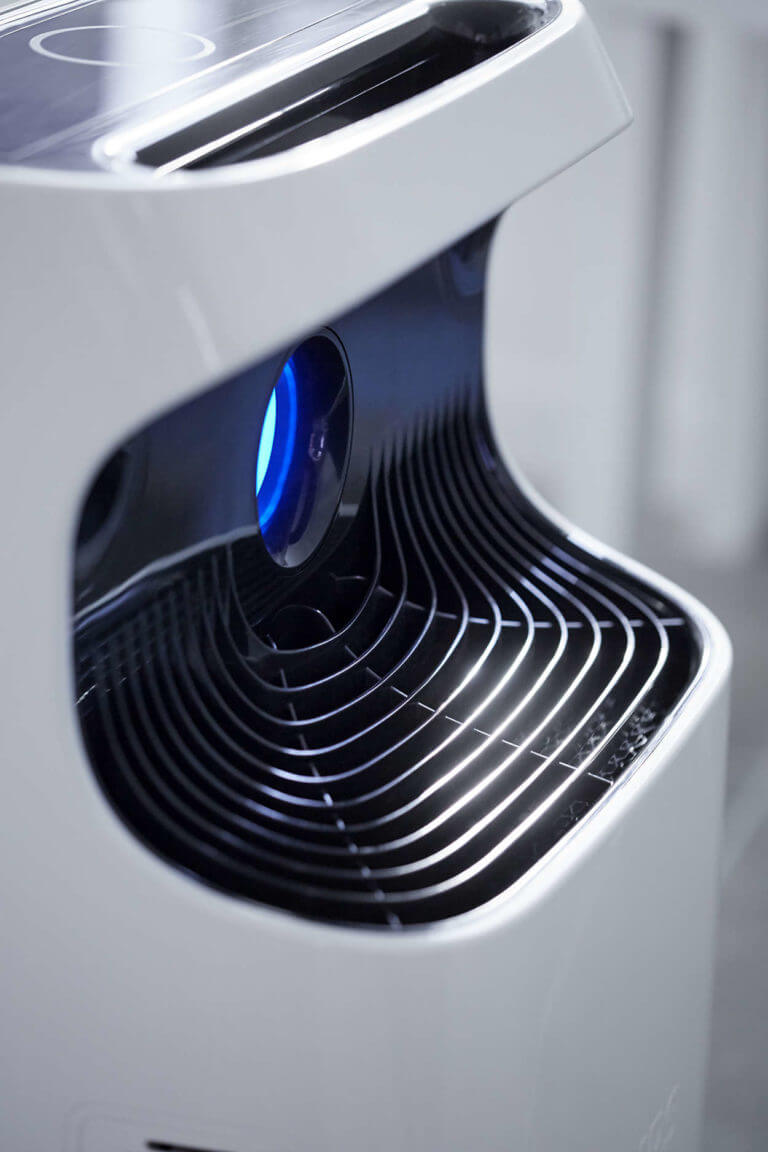 Philips AC3256 Air Purifier- Filters
All New NanoProtect S3 Filters
The All new NanoProtectTM S3 filters ensure you only breathe fresh healthy air
Pre Filter- Filters dust, pollen, dust mites, hair and other large particles
Activated Carbon Filter- Removes bad odors, harmful gases and TVOCs effectively
HEPA Layer 1- Anti bacterial layer with German technology
HEPA Layer 2- Removes up to 0.02 micron fine particles like H1N1, PM 2.5, dust mites, pet dander & other bacteria, viruses

PM2.5 Real Time Feedback
The PM2.5 digital display gives a numerical value which is constantly changing. It lets you know what is the current level of the dangerous particles in the air. It gives you every reason to feel safe that your family is protected. There are 4 colors which indicate the AQ (Air Quality).


Have Pets? Allergen Mode To The Rescue
In Allergen Mode, the air purifier operates with a modified air flow. This mode attracts the allergens in the air like Pet hair, mites, dander and spores. When the purifier detects even the slightest change in air quality, it will boost its cleaning performance to remove allergens in the air.


Healthy Air Protect Alert
With advanced AeraSenseTM technology, the filter lifetime is accurately calculated based on indoor pollution level, air flow and operation time. Healthy air protect alert lets you know promptly when it is time to replace the filter.
Child Lock
The quintessential Child Lock prevents deliberate or inadvertent changes in air purifier settings.
Sleep Mode
The Sleep Mode ensures undisturbed and relaxing sleep during night. The air purifier operates in the minimum fan speed and hence the sound level is only close to 33 dB. It is wise to set your air purifier in Turbo Mode before sleeping, so that the room is cleaned quickly.
Resume Mode on Power Failure
The Philips AC3256 Air Purifier returns to the same mode it was operating in when the power supply resumes. This is often the most frustrating thing if absent.
Turbo, Silent Mode and 3 Fan Speeds
As clear with the heading, there are in all 5 fan speed settings.
Conclusion- Philips AC3256 Air Purifier
All in all, the Philips AC3256 Air Purifier is a good device. It has good looks, design and performance. The price is also affordable ever since it has been discounted from its MRP price. We however feel, that Philips AC2887 is still a better choice in terms of cost to features ratio. You can buy a separate device in the price difference of INR 7,000 and save INR 1,500 in filter price. The better strategy is always to buy multiple units of air purifiers rather than buying one big giant. Separate air purifier units clean the air better as each can cater to a smaller closed section of the room. This provides redundancy and is also cost efficient.
⇒♥A very good air purifier, the MI Air Purifier 2S is also giving tough competition to the Philips AC2887.♥⇐
You May Like These Similar Posts From AirSwacch!