In our last post we reviewed how the Best Samsung Air Purifier fares in it's feature set. This model from Samsung was "different" as it had a ionizer (Virus Doctor). This Atlanta Beta 350 Air Purifier Review would bring out this purifier brings to the table. The Beta 350 model from Atlanta also has an Anion generator and also a UV sterilization stage. Read this post through the end and you'll know each and every quality and limitation of the Atlanta Beta 350 Air Purifier.
Atlanta Beta 350 Air Purifier Review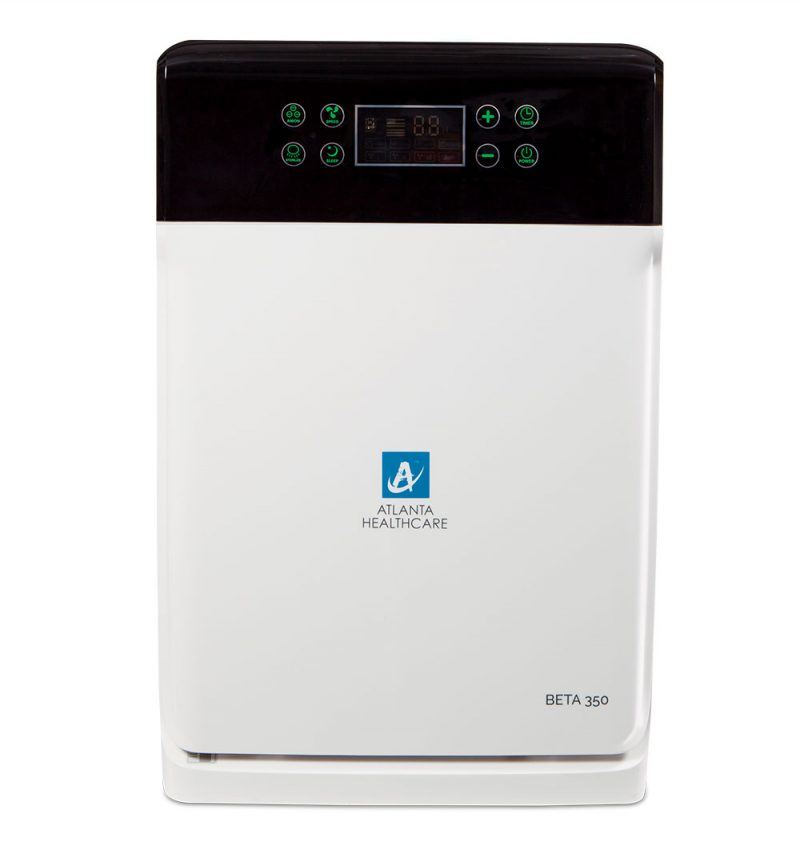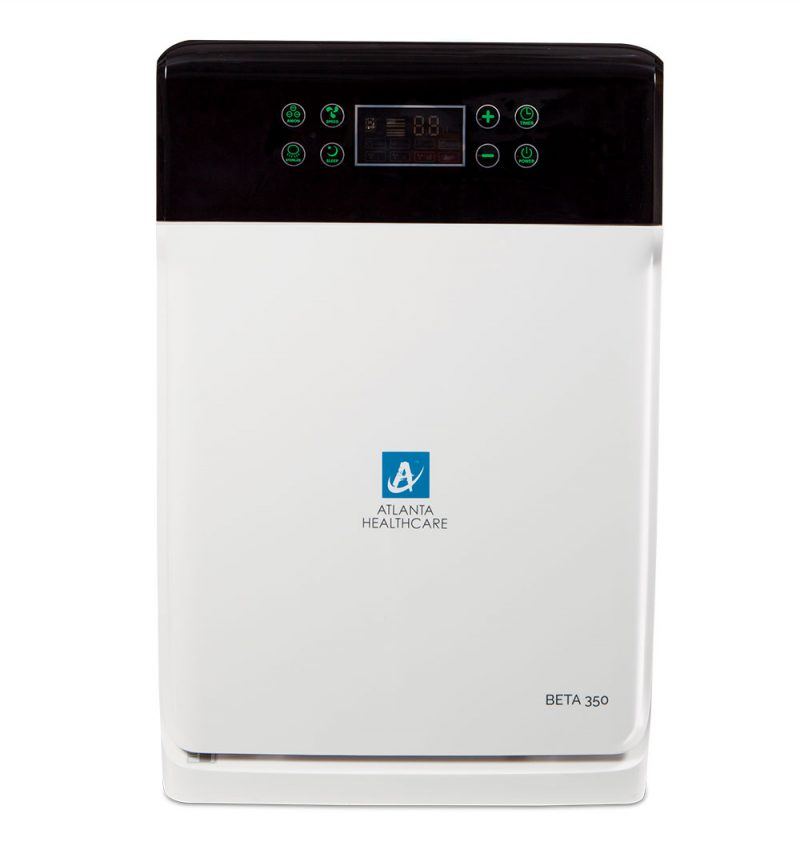 Features
Cost
Check Cost on Amazon
Check cost on Flipkart
Country Of Origin
Atlanta Healthcare is an Indian company. After Kent it's probably the second Indian company which has announced  its arrival in the Air Purifier market. It being an Indian company doesn't make its product indigenous. The air purifier is made from its components being imported from different countries including China.
CADR
170
Design and Looks
The Atlanta Beta 350 Air Purifier scores "medium" on the looks area. Atleast it looks better than some of the Panasonic ugly models. The body is made of plastic. The unit is available in only white color. As has become a norm, the control panel is all black with green LEDs illuminating the buttons. The unit is light-weight and weighs just 4.3 Kgs. The dimensions are small too. Overall there's nothing special or off the charts here to discuss.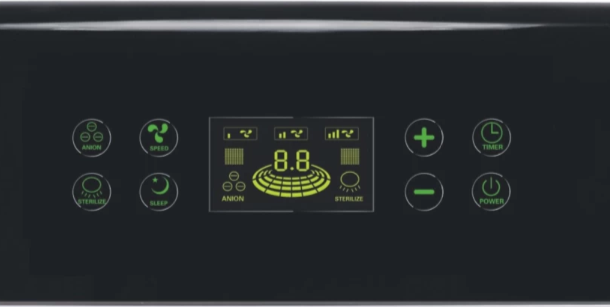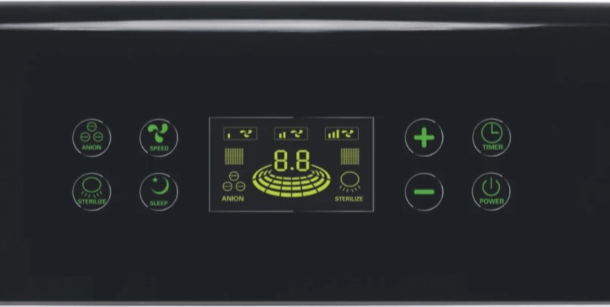 Filters
The more the filtration stages the better! Also, more the filtration levels, the lesser is the load on each stage. The Atlanta Beta 350 Air Purifier has 7 stage purification with iCluster technology. There is no technology as such just a fanciful name to make things interesting. Still, its a good feature and a differentiating thing which sets the Atlanta air purifier apart.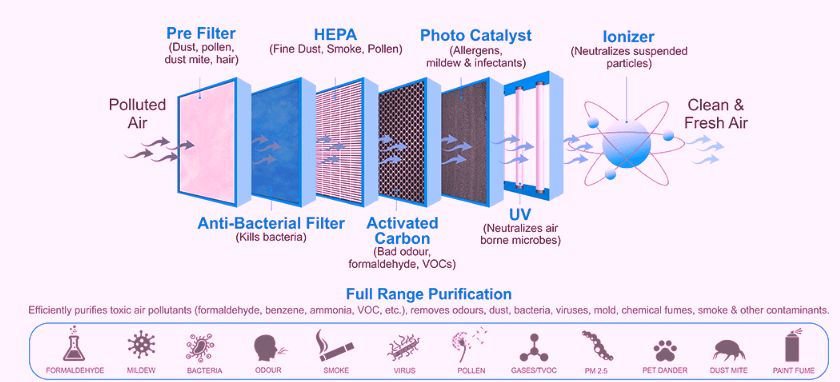 Stage 1: Pre-Filter
The pre-filter traps larger particles such as hair, fibers and pet dander. This is a norm and most air purifiers have this stage. Having a pre-filter prolongs the life of other filters. Since it is washable it improves the performance which otherwise tends to diminish as the filters get clogged.
Stage 2: Anti-Bacterial Filter
A single compound filter has the anti-bacterial filter and the HEPA filter in the backside. It kills air borne bacteria and prevents spread of infections.
Stage 3: HEPA Filter
The HEPA filter is a H13 grade filter which is True HEPA and of good quality. It also removes fine dust particles up to 0.3 micron.
Stage 4: Activated Carbon Filter
Activated carbon filters are bio-synthesized from walnut shells, the activated carbon filter catalyses and decomposes harmful gases like hydrogen sulphide and ammonia from air. It removes VOCs and odour in the room with an efficiency of >98%.
Stage 5: Photo Catalytic Oxidation Filter
Photo Catalyst neutralizes allergens, mold and infectious droplets.
Stage 6: Ultraviolet
A UV lamp stage follows the PCO filter. The life of the UV lamp is around 4 years. As is well-known ultra-violet rays kill micro-organisms and sterilizes air from bacteria and virus. The efficiency of this stage is > 97.6%. The UV Lamp can be turned ON/OFF through a separate button.

Step 7: Ionizer
Negative Ions or Anions are known to be mood enhancers. Anions are helpful in giving a fresh feel to the air. They are known as the "Air Vitamins" as they improve air quality. The Negative Ion Generator can be turned ON/OFF through a separate button.
Timer
The timer button can be used to set the timer between 1 to 12 hours. There is an option to set the timer in intervals of 30 minutes. Once the duration of the timer expires, the air purifier turns off.
Sleep Mode
The sleep mode button when pressed automatically makes the fan to run in low fan speed. Other air purifiers dim their lights in Sleep mode, but it isn't so in the Atlanta Beta 350 Air Purifier.
Summary of Features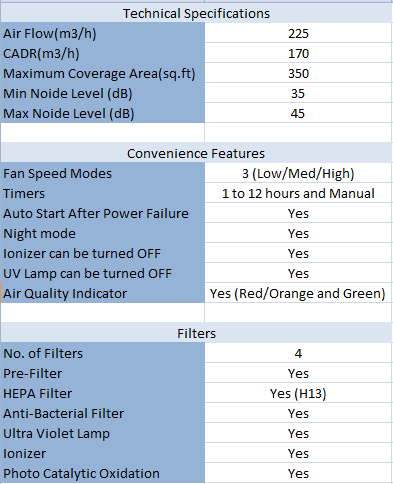 The Atlanta Beta 350 Air Purifier also comes with a remote control. It restarts in the last operational mode after a power failure.
Conclusion
This Atlanta Beta 350 Air Purifier Review shares all there is to know. The air purifier performs well in most situations. Users are generally satisfied with the product. There is no Real-time pollution reading but that is compensated with UV and Anion stages. For a rough idea on Air Quality, the color LEDs are there. A remote control is an added advantage. The design is normal- air is sucked from the bottom and side cavities and pure air is released from the top.
Go for it if you are looking for good air purification without APP or other digitally advanced specs. The Honeywell A5 or the Honeywell Lite Indoor are models worth considering. These have better looks, are more reliable with better air purification and higher CADR. MI Air Purifier 2 also comes with an APP and along with Philips 1000 series are cheaper yet powerful options.
Pros
Multiple additional purification stages are a plus.
Atlanta after sale service and support is excellent.
UV and Ionizer can be independently operated and generate minimal ozone(claimed)
An affordable and good value for money.
Cons
The sensors may not be as accurate as expected. As a result they may indicate the wrong colors which can be frustrating.
The CADR is very less.
Produces Ozone but it should be well within limits.