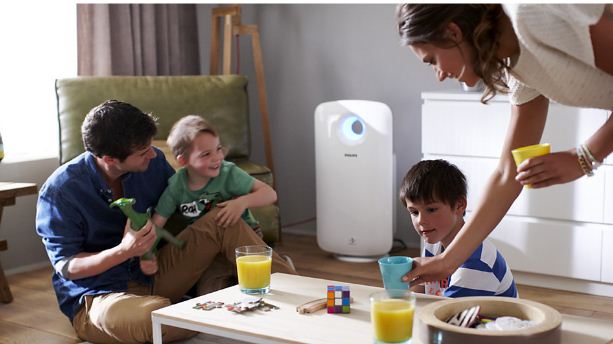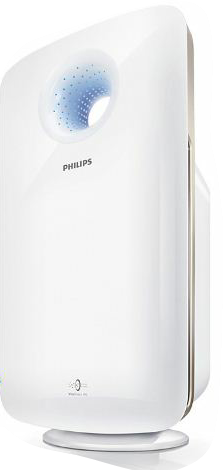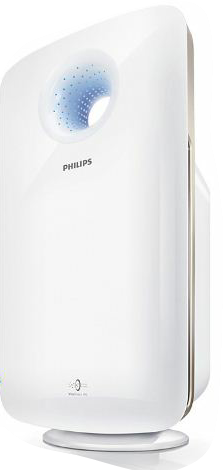 The Philips AC4372 Air Purifier is a very special one. We have reviewed the entire range of Air Purifiers from Philips and today brought out this detailed review. Perhaps the costliest of the lot, the Philips AC4372 is a great addition to your house should you purchase it. What makes this purifier so special, we'll surely discuss.
Before this, you may want to look at the Philips Air Purifier Review Of Model AC2887. Its the most cost effective model from Philips with a digital air quality display.
PHILIPS AC4372 REVIEW
Mark our words, if you have enough budget and looking for a purifier which has not only superb features and coverage area but also pristine and glossy looks. It would not be a hyperbole to say that as all companies have theirs, the AC4372 is the flagship model from Philips. Loaded with all the features that are essential along with a Touch Screen control Panel which gives it a sophisticated edge over other models.
PRICE CHECK
As of September 2020, it costs around INR 45,000 on E-tailers like Amazon (check current price) and Flipkart. I must say this is very costly for an air purifier. No ordinary person can even think of splurging this amount on just an air purifier. Still, if someone can afford it, no other air purifier in Indian market looks as majestic as this one. We have also reviewed another good model with an added humidifier feature i.e the Philips AC3821
German Vitashield IPS Professional

Filtration System for advanced removal of pollutants
LOOKS AND DESIGN
Philips AC4372 is a regal air purifier which can cater to big rooms. The air flow methodology involves intake of the room's impure air from the side slits. The purified air is pushed out through the vents at the top-backside. The air purifier weighs over 7 Kgs. It has an imposing personality standing tall at 81 cm and 44 cm wide.
The body is made from ABS plastic and needless to say justifies the cost quality-wise. The glossy finish along with the effect that the Air quality indicator LEDs leave really make it mesmerizing.
6-

Step Fan Speed
Philips AC4372 has six settings to adjust the fan speed. Speed levels 1, 2, 3, Silent, Auto and Turbo. The Turbo mode cleans room air quickly with highest fan speed. Particularly useful in situations like when someone is smoking indoors or when food is being cooked in the kitchen. Silent mode as evident from the name operates at lowest noise levels. This is the mode which is set for fan speed when the Sleep mode is activated.
4

-Step LED Indicators
What can be more re-assuring than the surety that your family is breathing pure and fresh air and is safe from all kinds of pollutants, allergens, and air-borne microbes. This model has four color codes to indicate the purity of the surrounding air. Blue color stands for the purest air, as pure as it can get. Dark Purple means the air quality is good but not the best. Purple light is an indicator of things not too good. While Red is an alert for bad air.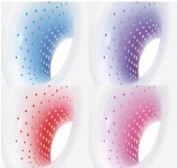 Just when you turn ON the purifier, allow it some time to display the correct color.
The air quality sensor needs some time to reliably measure the air quality in the room. Three Sensitivity levels give you a choice to adjust the sensitivity of the air quality sensor- Standard, Sensitive and Extra sensitive. The default is Extra sensitive. The sensitivity settings alter the fan speed correspondingly. Higher the sensitivity higher the fan speed. After you change the sensitivity, the purifier automatically starts operating at the set level whenever you switch it on.
4 Filters
Philips AC4372 air purifier comes with four filters. The outermost and the first one is the pre-filter. Second is the Multi-care filter AC4153. Third, comes the Activated Carbon Filter AC4153. Lastly, the HEPA Filter, the filter among filters. 
Tip
Always make sure that the pre-filter is completely dry. If it is wet, bacteria may multiply in it and shorten its life.
Tip
The purifier has a memory mode. It will recall the previous settings during your last use.
If you disconnect the purifier from the power supply after switching it off, it will enter the default mode for next use. The fan speed would be Auto.
Night Mode
The Philips AC4372 purifier operates in harmony with its surroundings. It automatically switches to night mode in 3 minutes when the room in which it is kept becomes dark. The control panel lights go out slowly. You can touch any button on the control panel, and the lights go back on. However, they will go out in 5 seconds if the purifier is idle. If the room becomes bright again for 5 minutes or longer, the purifier exits the Night Mode.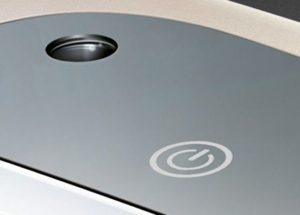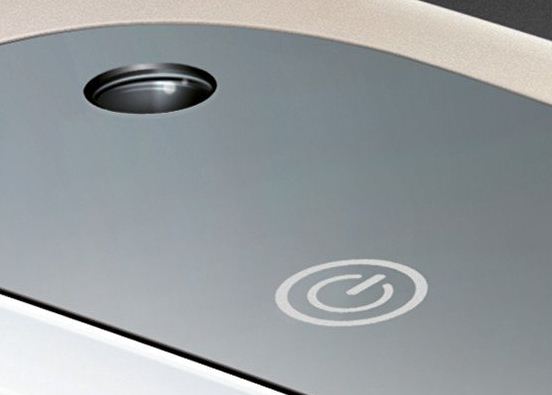 CADR- Clean Air Delivery Rate (m³/h)
Notably, one parameter that should be kept in mind while buying an Air-purifier is the CADR(Clean Air Delivery Rate). CADR in simple terms is a measure of the efficiency of a filter to remove a particular type of particle from surrounding air. Be it smoke, pollen or dust- a filter has separate CADR ratings for the three. Generally, only the CADR (Dust) is mentioned.
The Association of Home Appliance Manufacturers (AHAM) performs air quality tests for manufacturers and gives them ratings and CADR figures. The manufacturers can then display a seal that certifies AHAM performed the test. The CADR ratings depend on a variety of factors ranging from fan speed, surroundings, type and size of particles, size etc. Importantly, it's advisable to keep the rooms closed as you do while the Air Conditioners are working. The reason is the incoming air from outside may never give the purifier a chance to clean the room's air completely. Different filters have different particle removing efficiency. Depending on the Airflow (speed of fan) and the CADR ratings, you can make a choice which purifier will suit your needs.
                                                       

CADR    341
Purification Stats
| Pollutant | % Removal |
| --- | --- |
| PM2.5 | 99.0% |
| Bacteria/Virus | 99.9% |
| Toluene | 81.0% |
| Formaldehyde | 90.0% |
| TVOCs | 84.0% |
| TECH SPECS | |
| --- | --- |
| Frequency(Hz) | 50 |
| Voltage(V) | 220-240 |
| Wattage(W) | 63 |
| Cord Length(M) | 2.0 |
| Noise Range(decibles) | 38 Db(Auto mode) |
| Air Quality Sensor Type | Particle |
| Product Weight(Kg) | 7.45 |
| Weight(Purifier+ Packaging)(Kg) | 10.14 |
| Dimensions(Packaged box)cubic cm | 44.4 * 30.5 * 81.5 |
| Body Material | ABS Plastic |
PROS
There are 3 sensitivity levels to set purifier sensitivity (extra-sensitive/sensitive/standard).
Aesthetic design with sleek Mirror coated touch control panel looks awesome.
The coverage area of 753 sq.ft is more than sufficient for average apartment rooms.
Multiple stages of filters with an extra layer produce great air filtration.
CONS
Price is on the higher slab and may not fit every pocket Filter replacement cost is high (about 25% of purifier cost) but also note there are three of them.
Verdict – Philips AC4372 Review
As a general rule of thumb some things are hard coded in our minds. For example, it's assumed that a costly product would be of high quality and would have the latest features. Agree or deny; the Philips AC4372 is a very good option to have. If you don't mind shelling out some extra bucks, get your hands around something nice and classy. After all, Philips is a big brand and AC4372 being its flagship model, the stakes are very high. We recommend you weigh in the features, investigate, read our reviews on other models and manufacturers, compare and compare some more until you are fully assured! We would recommend this product strongly. "" The MI Air Purifier is getting popular at fraction of the cost.""
Email or chat with Philips Customer Care
Philips Customer Care No.  1860-180-1111 , 1800-102-2929
You May Like These Similar Posts From AirSwacch!