An Air Pollution Mask is your all-weather and portable air purifier. You can buy an air purifier for your homes and office spaces, but what about outside? You can't risk exposure to pollutants while on the move, do you? Atlanta Healthcare has good air purifier models and have also a wide array of face masks to combat Air Pollution. There are more than 15 types of Anti Air pollution mask to choose from. You can compare them with excellent European standard N99 masks like the U-Mask from U-Earth. Cambridge Mask are a great choice too.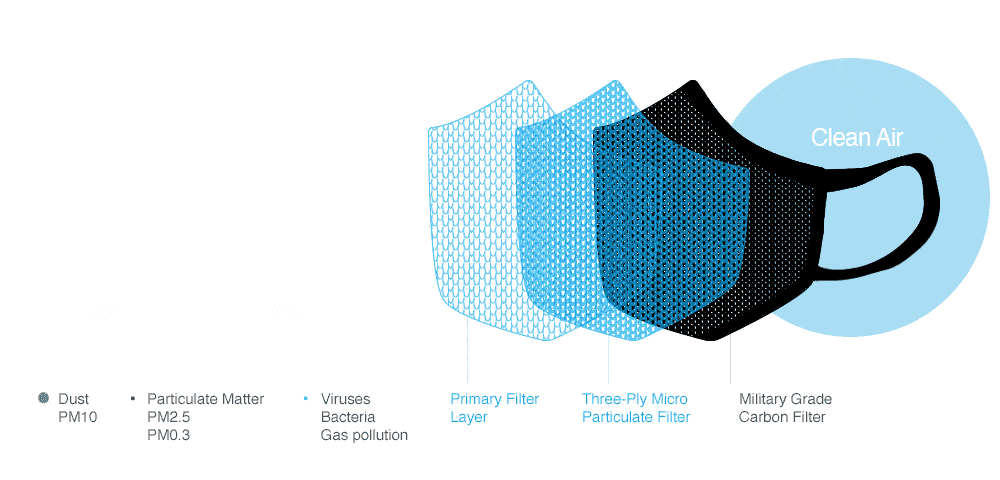 Atlanta Healthcare Cambridge Mask to Fight Air Pollution
Below is a description of each layer of the face mask
Just like in Air purifiers, the first outer most layer in the mask filter out larger particles such as dust and PM10. This layer is printed with beautiful and stylish patterns which impart a fashionable look to it. This is just not ordinary printing which cannot be removed from washing or repeated wearing. Printing of patterns is effected by special piezoelectric heads which apply heat and pressure to transfer the dye into the fabric. The end result fuses the dye to the textile on a molecular level, meaning it cannot be removed from washing.
The Three-Ply Micro Particulate Layer
This second layer is three-ply thick and prevents PM2.5 particles from getting inhaled. It is also effective in removing PM0.3 particles. This layer is made up from a polymer which melts when heated. When high speed air is blown into a molten ball of this polymer, a fine web structure is created. The pattern is all random and it helps in trapping particles from varied sizes. The textile is also created with a high surface area, meaning a greater percentage of particulates are captured as they pass through the filter.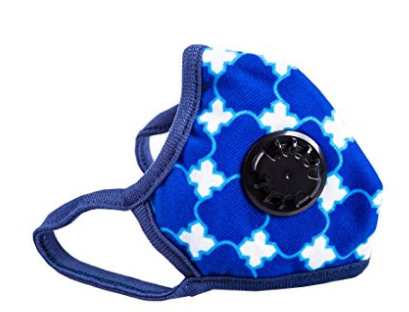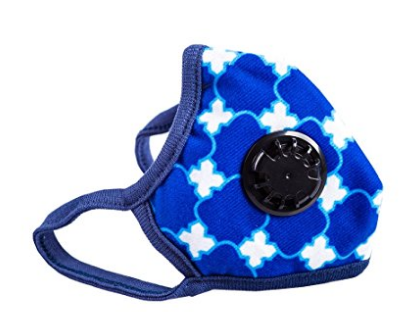 Military Grade Carbon Filter
The innermost layer is made of a special invention from the UK Ministry of Defence. Made up of pure activated carbon, this cloth has proven its worth is chemical, biological and nuclear warfare protection, used by armed forces around the world.
The large surface area of the activated carbon which is very porous generates inter-molecular forces of attraction called the "Van der Waal" forces. This force is very weak still enough to attract and absorb molecules, including anions and cations into their internal pores.


The activated carbon cloth material is such that it has numerous tiny carbon filaments each about 2,000 nanometres in diameter. The filaments are dotted with pores which are 25 times smaller than found in any other carbon material. The Van der Waal forces, are intensified due to the incredibly numerous filaments and even greater number of pores. Molecules of harmful gases are quickly absorbed and even bacteria and virus are trapped, which often have a negatively charged membrane. The material traps the bacteria and draws out the gel-like cytoplasm inside – killing it and preventing infection.
Atlanta Healthcare Cambridge  Air Pollution Mask are therefore powerful respirators that not only clear the air of pollution via the particulate filter, but also remove potentially harmful pathogens with the additional carbon filter.
How Many Valves Should You Choose?
Depending on your physical activity, you should go for no, one or two valve face masks. Valves prevent build up of moisture and vapour and prevent uneasiness in breathing. The valves are closed for the outside air and open only for exhaled air. So, don't think that more the number of valves, the more polluted air from outside can enter your breath.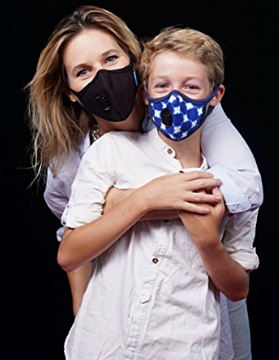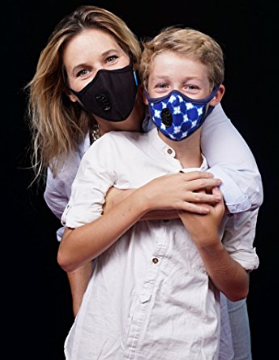 Small children should preferably be given no valve masks. Light to medium active users use one valve. Cyclists or sportsmen with rigorous activity should go for double valve masks.
Air Pollution Mask- What Size Should You Use?
There are sizes available for every need and purpose. Extra small, small, medium and large; there are all sizes for different age groups. Body weight and face size contribute greatly in selection of correct mask size. The rule of thumb is that the mask should fit tightly on your face. The flexible nose-band should be pressed from both sides to seal the mask on the face.
The ear straps are designed to fit behind the ears to make the mask comfortable to wear. Please make sure there is a tight seal. Press the mask to your face when you put it on to help form a seal.
Testing The Mask Fitting
Blow air from your mouth to test that the seal is proper or not. If the mask inflates like a balloon with no air leakage from the edges, it means you have worn it right. An air mask should be comfortable to wear. It should not pinch or hurt when worn for a long duration. Know the Best Air Mask For Bikers.






Check that it fits comfortably and covers the chin                         You are protected thanks to your Mask
How Long Can You Use The Atlanta Cambridge Mask?
Well, it depends! The company however expects your mask to be usable for atleast 200 hours use. The Atlanta Cambridge masks can however be used for about 250 hours to stretch things. The mask can be washed if its outer layer seems dirty or if it starts smelling foul. DO NOT try to overuse the mask to save money. It may do you more harm than good. The reason being with time and use, the mask itself can become a brimming place for bacteria and virus. Always store the mask in its own tin box when not in use.


Feature Summary – Atlanta Healthcare Cambridge Mask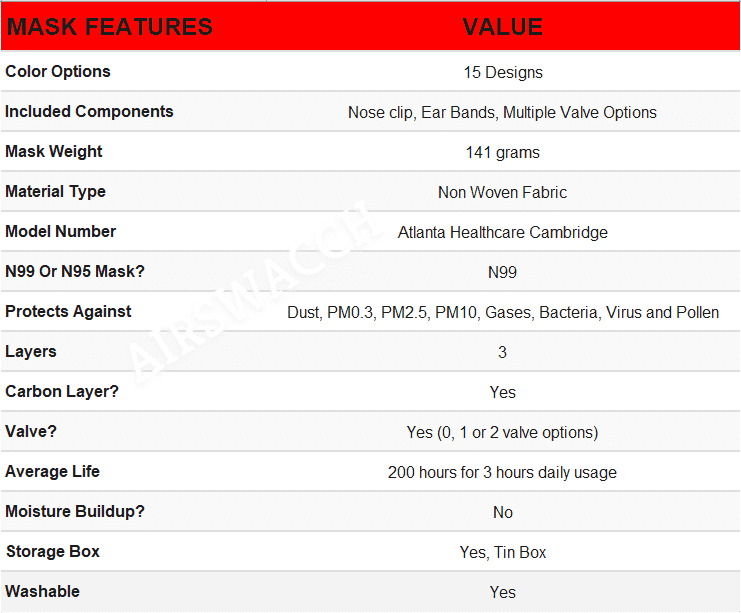 CHECK PRICE ON AMAZON


You May Like These Similar Posts From AirSwacch!