Blueair is a Swedish company and its air purifiers sell like hot cakes in Europe and Americas. Blueair has many models to offer with high price tags which may for once surprise you. After all quality does come with a higher price tag. In this Blue Air Purifier review, we discuss about two of the lowest priced models from Blueair. Last time, we brought the Coway AirMega 300S Air Purifier Review.
The Blueair Blue Pure 121 and the Blue Pure 211 are cheapest of all models from Blueair. Buy any Blueair air purifier if you are a connoisseur and price doesn't matter much for you. Pollution peaks around winters and New Year days. The Blueair Pure 121 and Blueair 211 may at first look similar to the MI Air Purifier 3. More than the looks, there is just no match between the products of the two companies. Lets see how they are different and much more!
[toc]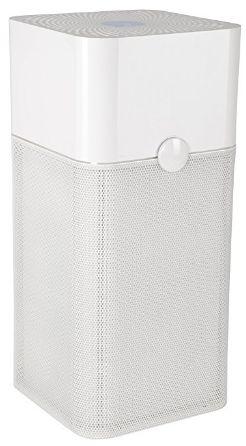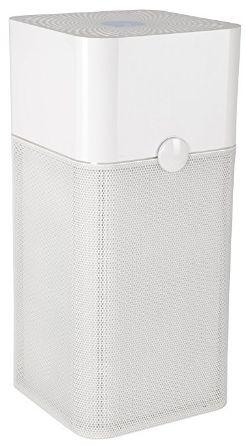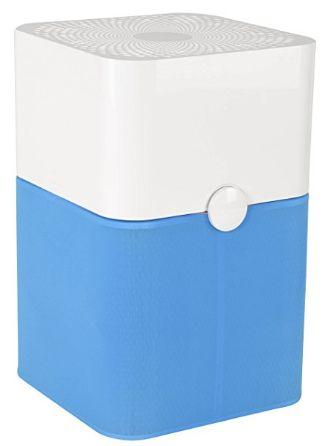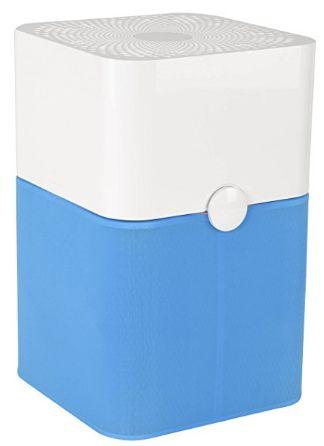 FEATURES – Blueair Blue Pure 121 & Blue Pure 211+ Air Purifier
Blueair Blue Pure 121 and Blue Pure 211+ are good examples of minimalism in consumption. Nowhere would you find an air purifier which is so devoid of flashy technology. We are so used to seeing our devices stuffed with features that these models may look like dinosaurs. There are no LED displays or buttons to set different features On or Off. This been said, you may still not feel that the air purifiers lacks anything. The reason? The straightforward answer is that an air purifier should clean the air to the fullest. Period. If it does that, it would make you feel satisfied with it. No matter if it does not display the Air Quality or let you set a timer; you would not care. We tell you why in just a second.
KNOW THE DIFFERENCE
BLUEAIR 211 vs 211+
The Blueair 211+ is an upgraded model of the original Blue Pure 211. Blue Pure 211+ has an improved carbon filter quality. The replacement filter is a collapsible one which comes folded initially. It can absorb VOCs and gaseous pollutants more efficiently. All the remaining specifications remain the same.
100% RECYCLABLE!
This feature deserves the first mention in the review. Sweden is a country which recycles 100% of its waste. There is nothing which is thrown away "just like that". A thing which most people in our country are specialists in. Whats hard to believe is that it imports tonnes of waste and garbage from other countries and earns from it! Sweden is the origin of BlueAir so it's product are bound to be 100% recyclable too. The entry level air purifier from Blueair, the Blue Pure 411 is a distinguished example.
CADR
CADR is one feature where the Blueair Blue Pure 121 and 211 air purifiers stand out. Trust me, the air flow is very good. The Air Changes Per Hour (ACH) is an indicator as to how many times the complete air in the room passes through the air purifier. Worthy to mention here is that this holds good only for the prescribed room size for the model.  The ACH value is 5 for both 121 and 211.

| Specification | Blue Pure 121 | Blue Pure 211+ |
| --- | --- | --- |
| CADR | 680 | 590 |
| Coverage Area (sq.ft.) | 620 | 540 |
DESIGN & LOOKS
Like we said, the Blueair Blue Pure models 121 and 211+ resemble the MI Air Purifier. We don't know who inspired whom, so let it be. The difference between MI and Blue Pure models is the cost and the filter design(shape). We have already alluded to the absence of convenience features like Timer, Air Quality Indicator, Sleep or Auto Mode in the Blueair models. There are no flashy consoles or touch buttons. The Air Purifier takes air from all directions. This leads to a 360 degree air intake. The Blue button as shown below is all that is there on the air purifier.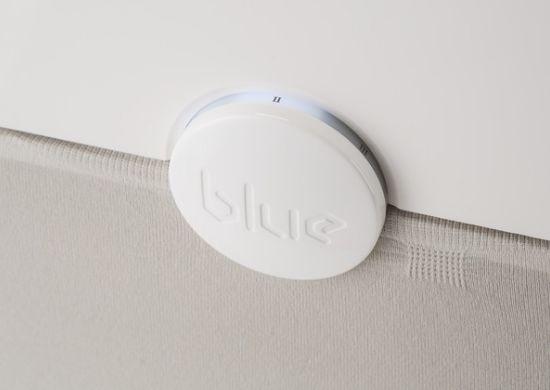 The Blue Pure 211 air purifier (not 121) comes with 5 different colored fabrics. These fabrics can be used to change the color of the air purifier to fit the room as per your decor. Not just the aesthetic use but the fabric serves as a pre-filter. You never need to replace the "pre-filter" at least. You can wash it in the washing machine if it gets dirty.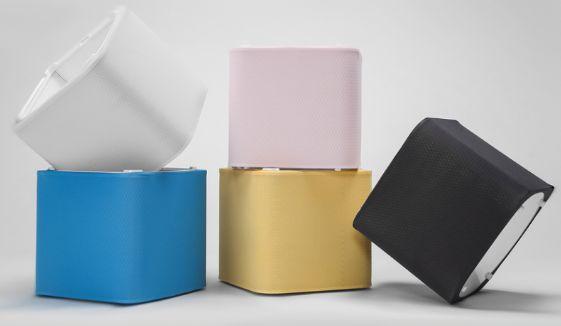 FILTERS
The Blue Pure 121 and 211 come with a Combination Filter and a Particle Filter. For 121, the Combination filter contains a high-performance 4.8-square-meter particle filter and active carbon honeycomb pellets (Activated Carbon). Just the carbon weighs almost 2 kg. The activated carbon removes smoke, odors, gases and volatile organic compounds in the air for a very long time. A single gram of activated carbon provides a surface area of over 1,000 square meters (10,765 sq ft). What this means is that the carbon in this filter occupies about 160 football fields of odor-eating capacity! The Combination Filter for Blue Pure 211 is 4.3 square meter in area.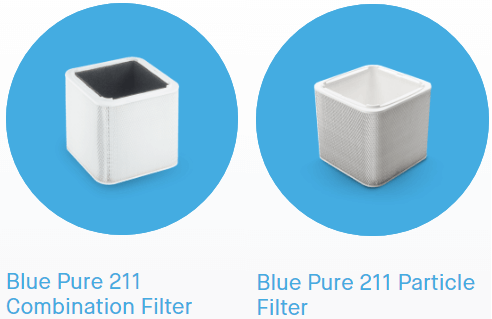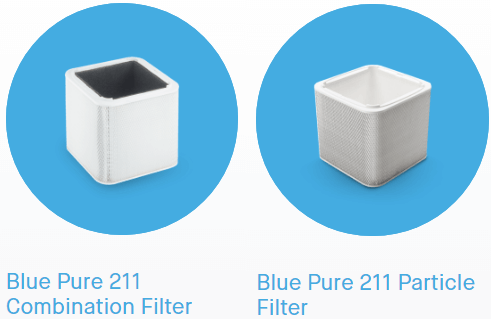 The Particle Filter is made of polypropylene fibers which don't let mold or bacteria to grow. All airborne particles are electrically charged when passing through the Blue Pure air purifier. This ensures that even the tiniest particles effortlessly stick to the filter media. Thus Blueair air purifiers use mechanical as well as electrostatic means to clean air.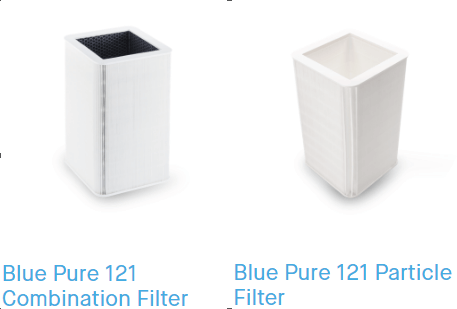 Just to make things clear, the air purifier doesn't give you all five colored pre-filters. You have to buy them separately. The HEPA filters are not packed densely. Just to let you know that these units do not have a true HEPA filter.
However, Blueair claims that their particle filter's technology is at par with true HEPA filters. The HEPA-silent technology relies on the filter material density to achieve super silent operation. The filters rely on mechanical and electrostatic forces to trap the polluting particles without letting them escape again.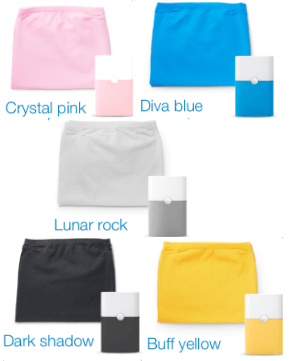 FAN SPEED
The Fan speed can be set to three levels. High, Medium and Low. The motor of the fan is quite powerful. The fan has more than two blades. To choose the operating speed, touch the Blue® button. The white light indicates the speed selected.
IONIZER
Websites like Amazon don't mention it, but there is an Ionizer present too. Ionizers produce traces of Ozone and no product manual or website can deny it. There is no feature to turn the ionizer On/Off as per your need.
"The ion chamber continuously releases a flow of negatively charged ions into the air in the room. Airborne particles in the room pick up this negative charge and are drawn into the system through the 360° air inlet at bottom of unit."
The above are lines taken as it is from the manual of 121. Note the word "continuously" above. Hence, avoid 'continuous' use for long duration so that there is no buildup of ozone in room.
POWER CONSUMPTION
The Blueair 211+ consumes between 30 – 61 W power varying with the mode it is running in.
WHICH ONE TO BUY – BLUE PURE 121 or 211 ?
We would recommend you to buy Blue Pure 211 model if you have to choose one. The other models from Blueair are non-minimalist unlike 121 and 211. In a small price difference you can consider Philips Ac2887 and AC3256.
---
PROS
Elegant Design and No Fuss Operation with simple One-Button
High CADR and effective air cleaning.
360-degree air purification improves the indoor air quality in your home


CONS
A little pricey compared to all models from other companies. But, looking at the coverage area there's nothing you lose if you choose it.
Nearly all convenience features and fancy LED displays are absent.
The air inlets are very close to the floor, it may end up being a vacuum cleaner unless placed atop something.
---
CONCLUSION – Blue Air Purifier Review
The Blueair Blue Pure 121 and Blue Pure 211+ Air Purifiers are good in that they solve their objective. But, what about the multiple features missing? Are you okay with the absence of such features like a timer, sleep mode, auto mode, Air Quality Indicator lights, Real-time particle display and so on? Blueair really should have included all these given the price. Still, if you are looking for a quality brand that Blueair is, you can buy its other costlier models.
BLUE PURE 211+ Vs COWAY MIGHTY – A COMPARISON
This segment is devoted to a quick comparison between two very popular air purifiers. The Coway Mighty AP-1512HH and the Blueair Blue Pure 211+ have comparable features. So, in case you are already tossing the coin to bet on any one of these, read on.
Many blogs and websites bring out their own 'curated' lists of the 'Best XYZ'. If you have had a chance to look, then air purifiers from Coway and Blueair always make it to their lists. Its no co-incidence as truly these companies make very good air purifiers. Blue Pure 211+ owing to its optimum coverage area and CADR attracts many users. You can read the Coway Mighty Air Purifier Review. The price, CADR and size are not comparable, lets take a shallow dive without further adieu.
COWAY MIGHTY AP-1512HH
The above portion of this post is all about Blue Pure, so I am not re-iterating things about it. Coway Mighty for starters has a peculiar design. Hardly any air purifier sports such a look these days. You can't help but many mistake it for a speaker or woofer of sorts. With a coverage area of 360 sq.ft. its sufficient to cover a medium size room. Coway Mighty has 4 stages of air purification. The customary HEPA and carbon filters at the back of the pre-filter and then an ionizer stage. Besides it has a timer and 5 modes of operation. 3 fan speed options let you decide the intensity of airflow you need. An Auto mode and an energy-saver mode help you save on your monthly power bills.
COMPARISON AT HIGH FAN SPEED
High fan speed is when the real test of an air purifier is conducted. Does it let you stay at home or make you want to pull your hair out with its noise? The Blue Pure 211+ does better to leave Coway Mighty behind on this test. The noise of both the models is comparable as well as tolerable.
BLUE PURE WINS
COMPARISON AT LOW FAN SPEED
Coway Mighty beats Blue Pure in the noise that they make at low fan speeds. Already air purifiers are next to silent then. However, Blue Pure 211+ again trumps Coway Mighty in removing the dust particles. Worthy to mention here is that Blue Pure wins by a very good margin.
BLUE PURE WINS
EASE OF USE
We have already named Blue Pure air purifies as modern day dinosaurs in the appliance world. On the other hand Coway is coming out with a host of advanced air purifier models which can be voice controlled via WIFI and APP. Although Coway Mighty is not as smart as the Coway Airmega 300S or Coway Airmega 400S. Still, Coway Mighty is way ahead of the 'ONE-BUTTON' miracle the Blue Pure is!
COWAY MIGHTY WINS
RUNNING COSTS AND MAINTENANCE
Shelling out money on filter replacements always pinches. We all want an air purifier to keep doing its job without any further expenses. Quickly jumping into reality, you know its not possible. Yes, we can think of lowering down our expenditure by making a smarter choice. Coway Mighty helps you save a good amount. our electricity and filter replacement bills. Coway's HEPA filters easily last for a year and costs around $40. Compare this with Blue Pure, where filter change is needed biannually. Each change costs near about $70 so double that up for a year.
COWAY MIGHTY WINS
The Coway Mighty draws lesser wattage and you have some money saving there too. An estimated $100 could be saved if you go for it.

OVERALL WINNER
♥

Blueair Blue Pure 211+

♥

Blueair Blue Pure 211+ is the clear winner in terms of air cleaning ability. This is apparent from its 540 sq.ft coverage as opposed to just 361 sq.ft of Coway Mighty. Not much difference in the noise levels of the two air purifiers. An appreciable savings await if you choose Coway Mighty over Blue Pure 211+. Its for you to decide which would you prefer more – performance/better air or money? Sometimes I think why at all I compared the two air purifiers. They are very different already. Lol!
You May Like These Similar Posts From AirSwacch!