If you've read our previous post, then you should be clear that air purifiers are a useful thing. On this post you'll find the answer to "Do air purifiers remove dust" question. The most common pollutant which we face in our homes is dust. Dust is everywhere. Even if your surroundings are mostly green, still Earth receives space dust continuously. We are so used to seeing dust around us that we often do not think it to be a major pollutant. You can gauge the popularity of air purifiers by reading online reviews.
No rewards for guessing that the HEPA filters in air purifiers are made just for this. Not just dust, air purifier filters are remove most pollutants even gaseous. True HEPA filters are so efficient that they remove 99.97% particles of size so small that they are invisible to the eye. Overall, air purifiers greatly reduce the amount of dust and particulate matter from the air.
Last we discussed on the common "Do air purifiers make the room cold "question.
DO AIR PURIFIERS REDUCE DUST?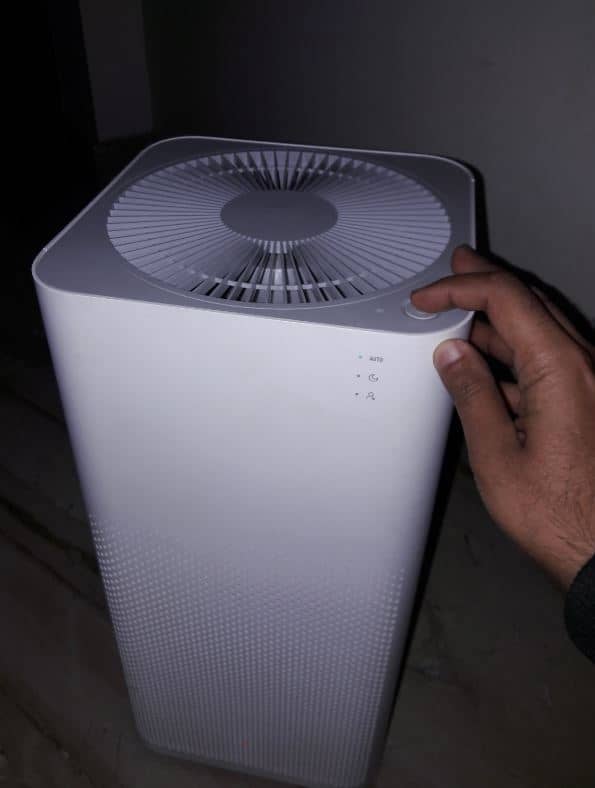 Air purifiers remove any particle that may be floating in the air. Dust is the most common thing we know air has. But dust is not the only pollutant we should be wary of. Fine particles can be of anything you can think of. Our lungs are nothing but organic filters which cannot be replaced. Fortunately air purifier HEPA and Activated Carbon Filters can be changed easily.
Fine particulate matter in the air can be injurious to people's health. Particulate matter or PM is a mixture of solid particles and liquid droplets found in the air. So, this means PM includes smoke, soot, kitchen dust, mold, spores and all kinds of other particles. Live matter can be attached to them like bacteria or dust mites. PM can come in all sizes. That is, they can be large enough for you to see with the naked eye or be microscopic in size.
WHAT IS "DUST"
Dust particles constitute the biggest portion suspended particles collectively called particulate matter. PMs are categorized based on their size as follows:
PM10 PARTICLES
This refers to the large particulate matter in the air. '10' here refers to its size in micrometers. So if you identify something as PM10, it means that the particle has a diameter to 10 micrometers. Thus, PM10 can be seen with the naked eye. Most of the dust particles that you can see floating around are of this variety. All air purifiers contain a pre-filter. This is a grey filter located on the front part which the air passes through first. You can easily remove and clean a pre-filter. This has most of the "visible" dust. Anyone using air purifiers is usually shocked at the amount of dust stuck in pre-filters. This just goes on to show that air purifiers are a necessity, even if we can't always see the elements.
PM2.5 PARTICLES
This includes PM with a diameter of 2.5 micrometers. To visualize, it is 1/30th the size of a hair strand. Even 10 micrometers is less than the width of a human hair. These matters are harmful since they can affect the functioning of the lungs. Most air purifiers are designed to remove 99% or more of this PM2.5 matter from the air. A good example is the Coway AP-1009 Air Purifier which removes 99.97% of PM2.5 particles.
PM larger than 10 micrometers is classified as sand and is usually too heavy to be breathed in. Now, PMs can come from anywhere. Traffic, construction sites, charcoal grills, any half-burnt pile of trash can release PM into the air. One cannot feel or see them, which makes it a dangerous enemy! Things can thick curtains and carpets can absorb and increase the amount of PM in your home.

HERE's THE TAKEWAY
Air purifiers are designed to subject the air to filtration and remove these particles. As such, many purifiers use three-stage filtration processes to ensure complete cleansing. We know that dust can irritate your eyes, nose, or throat and be a problem especially if you have allergies, asthma or other respiratory illnesses. Hence, an effective HEPA filter could be the solution to all your problems!
However, you must remember that air purifiers purify the air and cannot remove dust sticking to the floor. For this, you might need to invest in vacuums.