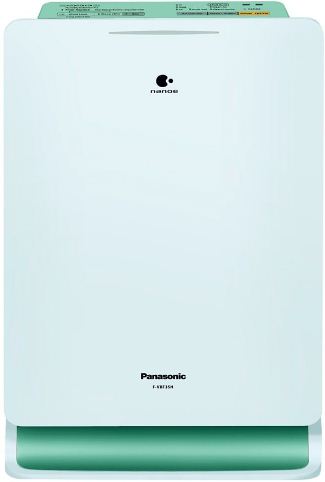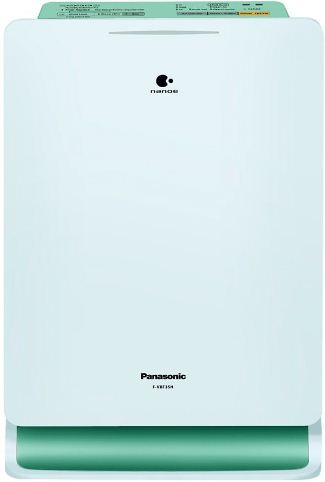 The Panasonic F-VXF35MAU air purifier cum humidifier is what we would cover in this post. The Philips AC3821 is its closest competitor and worth a comparison. Check current price on Amazon, you can get hold of a genuine product from Panasonic.
Looks and Design
The looks are somewhat insipid or dull given the white body and light greenish console. Panasonic Air Purifiers have never been high on looks department. The body is made from ABS plastic and is durable. The weight is slightly on the higher side at 7.8 Kgs but that is normal for Purifier and humidifier combos. The Philips Ac4081 weighs still higher at 8.3 Kgs, so the latter is still lighter.
Humidifier Function
For places where the humidity levels are lower than 30%, a humidifier can be a remedy. Low humidity can cause various health problems especially in the respiratory system and skin. A humidifier can help maintain the humidity to optimum levels. There are options to set the humidity to 40, 50 or 60% levels. Above 70% humidity is bad because it may cause growth of  bacteria, fungus like molds. High humidity along with high temperature can cause the rooms and fabric to become smelly.
The Panasonic F-VXF35MAU(D) Air Purifier has a water storage tank of 2.1 L capacity. This is comparable to Philips AC4081. The Philips AC3821 has a 3.5 L tank.
FEATURES- Panasonic F-VXF35MAU Air Purifier
COVERAGE AREA
This air purifier model can be sufficient to clean 283 sq.ft area. This coverage is just okay, it can't be called too good.
Nanoe

technology
Nanoe is Panasonic's own term to describe its technology which uses water molecules to achieve air purification.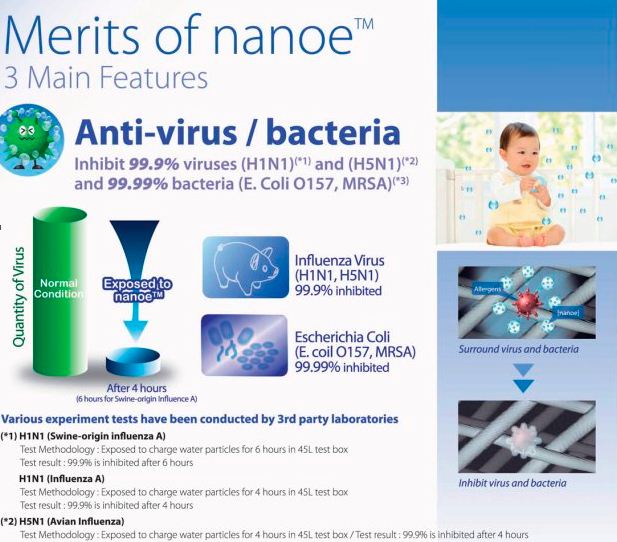 The airflow is so designed that air is collected from all directions.
No Power Fail Auto Recovery

Child Lock

Sleep Mode

(8h only)

Air Volume

– Hi/Med/Lo

Filter Replacement Indicator

Odor Sensor

Power Consumption in Medium mode-

11 Watts

Air Quality Indicator is present.
CONCLUSION – Panasonic Humidifier F-VXF35MAU Air Purifier
The Panasonic F-VXF35MAU Air Purifier is a decent choice and its price is justified. We have indicated the lackluster looks already(not sure that everyone would feel the same). I have seen another model from Panasonic which I termed as the ugliest air purifier in the world! That's PBJ30ARD by the way. The coverage area is definitely less for the price tag. The company could have done more on this part.
The Philips AC3821 is a better choice if you can shell out some extra bucks. If you cannot find Philips AC4081 easily, it may be so that Philips has discontinued it. There are plenty of features and the trust that comes with a brand like Panasonic. You can also refer to the Reviews on Amazon.