We have compiled a thorough review of the Best Anti Pollution Masks on Airswacch. We can guarantee you won't find such complete information anywhere else.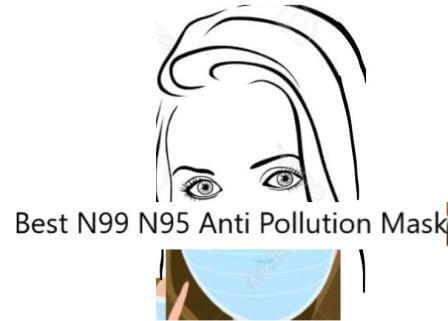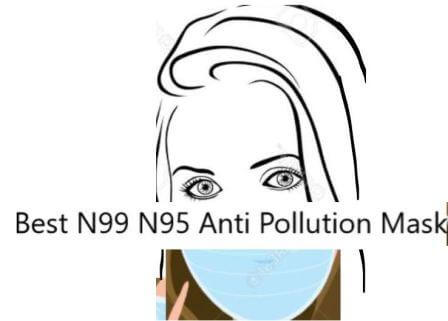 BEST HONEYWELL ANTI POLLUTION MASKS
Honeywell Pollution Masks have good quality just like Honeywell Air Purifiers. Below are some of masks Honeywell offers in its catalogue.
Honeywell PM 2.5 Foldable Face Mask
The List of Best Pollution Masks in India starts with Honeywell masks.
High quality filter media which blocks PM2.5 dust, haze, bacteria, influenza viruses

Comfortable ear band made of soft cotton, easy to wear and remove ear loop design

Adjustable nose clip made of high-strength composite materials with higher resistance to breakage than metal nose clips

Even heat dissipation over the mask surface reducing stuffiness

Compared to similar products, effective filtration time increases by 50 percent

3 colored masks in one pack- pure white, fresh green, icy blue

Storage shelf life of 5 years (if packaging not opened)
Honeywell Anti Pollution Mask (Foldable) PM2.5
Part Number: E-D7002-BU10-IND_GRN
High quality filter media which blocks PM2.5 dust, haze, bacteria, influenza viruses

Comfortable ear band made of soft cotton, easy to wear and remove ear loop design

Adjustable nose clip made of high-strength composite materials with higher resistance to breakage than metal nose clips

Even heat dissipation over the mask surface reducing stuffiness

Compared to similar products, effective filtration time increases by 50 percent

10 fresh green colored masks in one pack

Storage shelf life of 5 years (if packaging not opened)
Honeywell PM2.5 Particulate Mask/Respirator
Part Number: FF01NRG
Flat fold mask – can be folded when not in use and placed easily into the pocket

BIS certified for P1 class of filtering efficiency – filteration efficiency ranging 80 percent when tested against 0.3-micron sodium chloride particle

Integrated noseclip ensures no exposed metal parts

Nonwoven fabric inner lining for better moisture absorption and stiffness

Ultrasonically-welded, latex-free knitted headbands for maximum comfort in hot and humid conditions
Honeywell Anti Pollution Mask with Easy Exhalation Valve
High quality filter media which blocks PM 2.5 dust, haze, bacteria, influenza viruses, filtration rate up to 95 percent

Special valve for moisture release and comfortable breathing

Attractive colors and designer patterns
Honeywell NIOSH N95 mask
Part Number: H081
Niosh certified – n95 – these filters are designed to seal tightly around mouth and nose and are made of material certified to block 95 percent of particles 0.3 μm or larger in diameter, roughly the size of a single virus and include pm2.5

Fabric headband without staples which are comfortable to wear in hot and humid conditions

Cushioning nose foam- control leakage and increase comfort

Adjustable noseclip helps provide a custom fit and secure sea
Honeywell Anti Pollution Face Mask with Easy Exhalation Valve
Brought to you by Honeywell, the world's leading brand for personal protective equipment with over 100 years of experience in respiratory protection

High quality filter media which blocks PM2. 5 Dust, haze, bacteria, influenza viruses

Special valve for moisture release and comfortable breathing
Honeywell Anti Pollution Mask with Easy Exhalation Valve
High quality filter media which blocks PM 2.5 dust, haze, bacteria, influenza viruses, filtration rate up to 95 percent
Special valve for moisture release and comfortable breathing

Attractive colors and designer patterns