Welcome to the Coway AirMega Review! Let us quickly make you aware of the features of this air purifier. Its bigger brothers Coway AirMega 300S  and 400S are already popular in USA and Australia. The Coway AirMega 200 has a model name of AP-1018F and is a prime entrant in the market. It falls in the below ₹ 18,000 price segment. You can see a discount of around 1-2K during seasonal or festival sales. South Korea, Coway's country of origin is well-known for its high-quality electronic products. Samsung is another Korean behemoth, you'd most likely have an appliance from. Our last post was the Best Coway Air Purifier Reviews.
I was on a weekend getaway to Kasauli in Himachal. On our day of return on 3rd November 2019, the air pollution in Delhi NCR reached inglorious heights. All places had emergency level air quality and PM2.5 levels sat over 700! We got this news on our way back itself and were reflecting the purpose of our jobs and lives in Delhi NCR. Literally, it seemed like a forced return to hell! Recently the bushfires in Australia are wrecking an environmental havoc!
Coway AirMega Air Purifier Review
We assume you have already heard much about the quality of Coway Air Purifiers. If not, then know that Coway is at the fore-front of air purifier industry worldwide. This world-class brand has won many awards internationally. It awaits to add you to its family of millions of patrons. I am personally a user of Coway Sleek Pro Air Purifier and found it Great! I am not alone in thinking that way. Just search for online reviews and you'd not believe your eyes. Each product from Coway is enjoying excellent ratings from the users.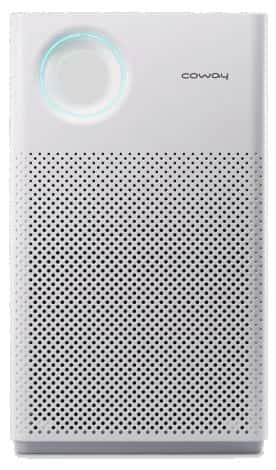 COWAY AIRMEGA FEATURES
Check Today's Price

Design & Looks
Coway Air Purifiers are best known for their focus on great customer satisfaction. The True HEPA filters used in Coway ensure 99.97% removal of 0.02㎛ fine particles. The depth of the air purifier is just 18 cm. This means that it occupies minimal floor space. Also, a good height means that it can move a greater air mass.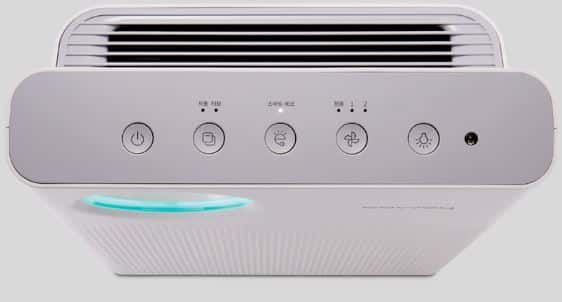 The white body color looks chic and adds to your room's aesthetics. As is with white color, you need to clean the outer surface regularly. White mesh in the front tends to get darker with time. The reason being the outside air that is sucked through the small holes is polluted. But its not something you should bother about.
Coway AirMega Convenience Features
It has Mood button to shut-off the LEDs for distraction free sleep. This is more or less what Sleep mode is in other brands.
It has 4 fan speed control including Turbo mode.
Four color LED lights for indicating air quality.

Two modes of operation- Auto and Eco.
Auto mode does not care about power consumption by the fan. In Eco mode, the air purifier tries to maintain a balance between power consumption and performance. Eco mode switches off the air purifier when the sensors detect good air quality. As soon as the air quality deteriorates, it again puts the air purifier to work.
A child lock is also present to let your kiddos play freely.
A filter reset button is present. After you replace the filters you have to press this.
4 Filter Stages
Four filters let no trace of fine dust, allergens or particulate matter in the air.
Pre-Filter is a good thing to have in any air purifier. It stops the larger dust particles, dander, hair or fabric strands from choking the inner filters. Pre-Filter is washable and you should clean it frequently.
Fine Dust Filter as the name suggests removes ultra fine dust. Such dust is visible to the naked eye. During summers the air is teeming with fine dust.
Deodorization Filter takes care of the smell part of things. Smells of food, stenches are removed from the air via the activated carbon present in this filter.
Your lungs are nothing but uncountable minute air sacks inside another air sack. PM 2.5 and PM 0.3 make their way deep into your lungs and even blood stream. One never comes to know through which health complication these pollutants manifest themselves. Then comes the Boss! The True HEPA filter removes even the nano meter sized particles let alone PM 2.5 or PM 10. 
Why is
Coway AirMega

Costlier Than

Coway Sleek Pro

?

Coway AirMega has an extra filter in the form of a fine dust filter. This is one of the reason. Another factor is that Coway AirMega is slimmer at 18 cm compared to 20.5 cm depth of Coway Sleek Pro. As you know slimmer products are costlier. Slimmer body along with a marginal greater CADR and coverage area, is what makes Coway AirMega a little more costly. Hope till here you are finding the Coway AirMega Review informative?
Coway AirMega

vs

Coway Storm Air Purifier

Owing to very similar shape and design, this comparison becomes essential. Coway AirMega can cover an area of 364 sq.ft. Very few Indian homes have rooms sized 575 sq.ft. But, if you have such big rooms then Coway Storm is an ideal buy. Coway Storm AP-1516D is nothing short of a beast. For use in such places like showrooms, clinics, or restaurants Coway Storm is simply perfect. Obviously such a capability comes at a cost. I don't think an ordinary person can think of buying it when it costs this. Now match this- Clean Air Delivery Rate (Storm) is 492 as against 309 (Coway AirMega). Needless to mention Storm is heavier at 12 Kg to 7.2 Kg of AirMega.
Coway Storm
vs

Philips AC3256 Air Purifier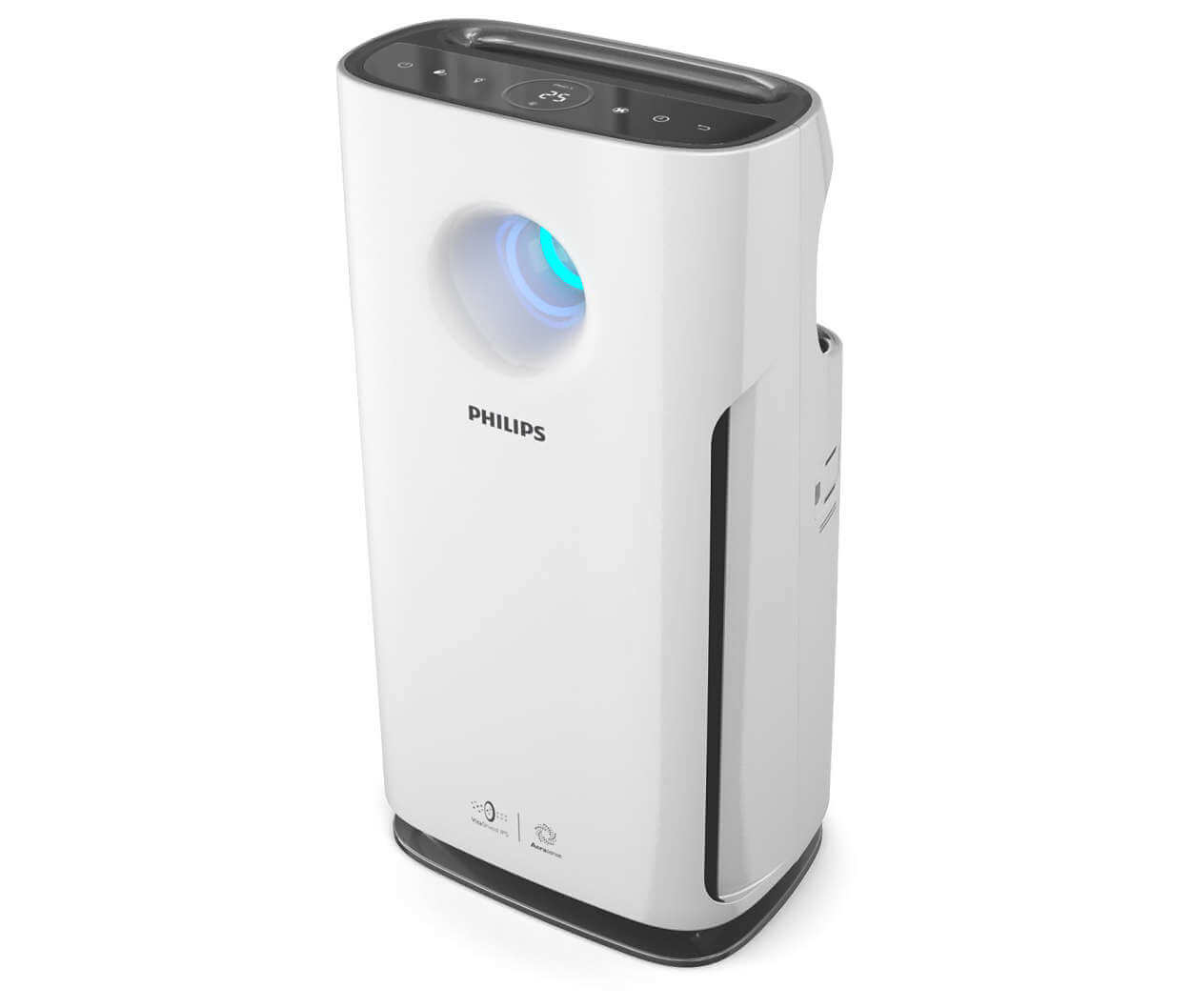 The Philips Ac3256 is way cheaper than Coway Storm. Both have large coverage area of around 600 sq.ft. Plus Philips AC3256 has a digital real-time PM 2.5 display. This is a must-have feature which Coway Storm should have had. Both purifiers have Turbo mode and filter replacement indicator. Sleep Mode and 4 LED color lights is present in both. Very similar in looks with respect to the cavity which is LED lit in both.
Overall, Philips AC3256 is an ultimate air purifier money can buy. And Coway Storm is one of the Best Coway Air Purifier for Asthma. Coway AirMega 200 is an optimum air purifier in terms of cost and coverage area. But, it all depends on the use-case. You'll see within Coway models, soon AirMega will be the best loved air purifier.
To summarize Philips AC3256 is a superior air purifier  in every aspect. If you have to make a choice between Storm and AC3256, go for the latter. Which one to choose between Coway AirMega and Sleek Pro? Go for Coway Sleek Pro, an ultimate air purifier for normal or average room sizes.

CONCLUSION
Hope this Coway AirMega Review cleared your perspective on this relatively new air purifier. This model may take sometime to become popular in India. You can go for the hugely popular Coway Sleek Pro AP1009 Air Purifier which is the Best Coway Air Purifier in India. Find reviews on any other model from well known brands on Airswacch. Just use the "Search the site …" box at the top. 🙂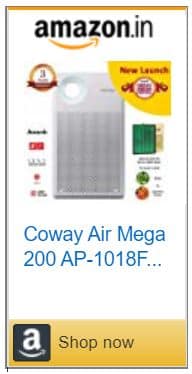 You May Like These Similar Posts From AirSwacch!