Honeywell Air Touch Air Purifier Review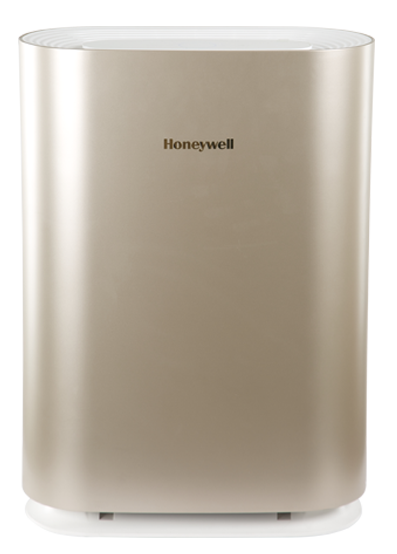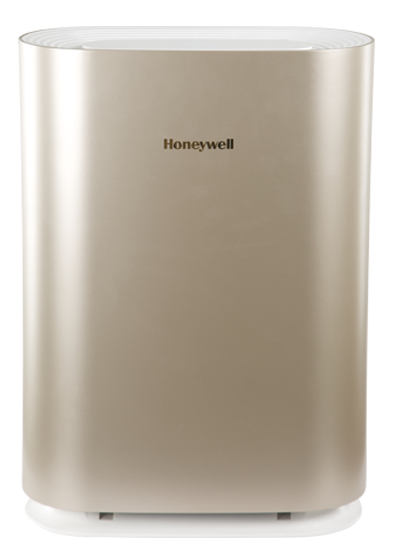 This post is the first in our reviews for Honeywell air purifier solutions. Here, we cover the Honeywell Air Touch Air Purifier. Honeywell is a major  commercial and consumer products manufacturing and engineering American company. Honeywell, is best known for its innovation driven wide consortium of products. Its a trusted brand name all over the world. Needless to say, a company which invests heavily on R&D and is a Fortune 100 company would not compromise in quality.

The Honeywell Air Purifier catalog comprises of Air Touch, Honeywell Lite Indoor Air Purifier, Air Touch P and Air Touch S models for homes. In this post we discuss the Honeywell Air Touch Air Purifier – HAC35M1101G. In our previous post a model Honeywell Air Touch P with higher cost and coverage is discussed. All Honeywell Air purifiers use the patented HiSiv technology. Nice pleasant colors with clean and elegant looks are worth mentioning. With a host of user-friendly features cherry-topped with advanced technology and affordable cost, the Honeywell Air Touch HAC35M1101G air purifier is definitely worth a serious consideration. The Coway Storm Air Purifier is the Best Air Purifier For Allergy. It is much more powerful air purifier in terms of CADR and coverage area.
Features- Honeywell Air Touch Air Purifier HAC35M1101G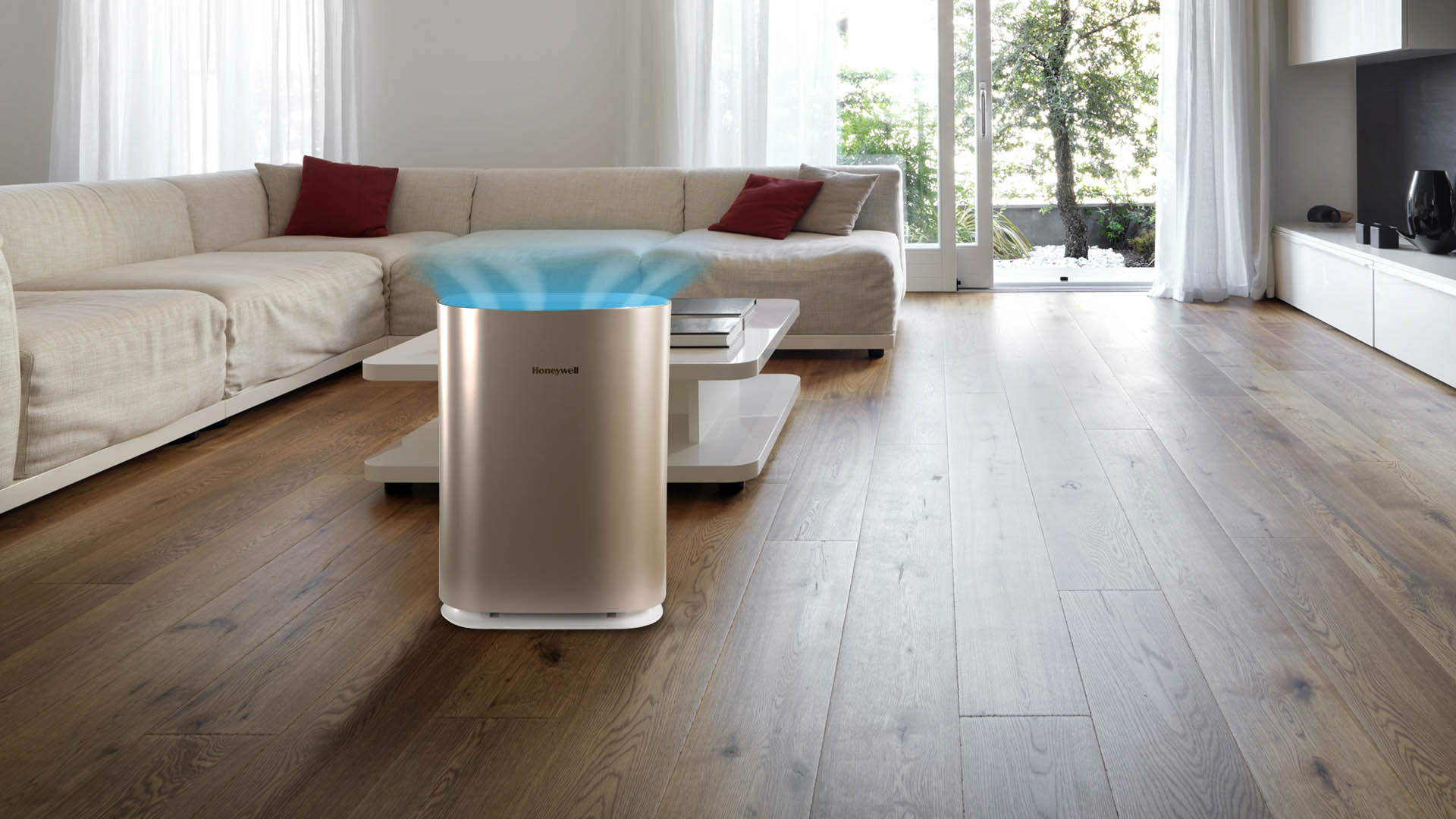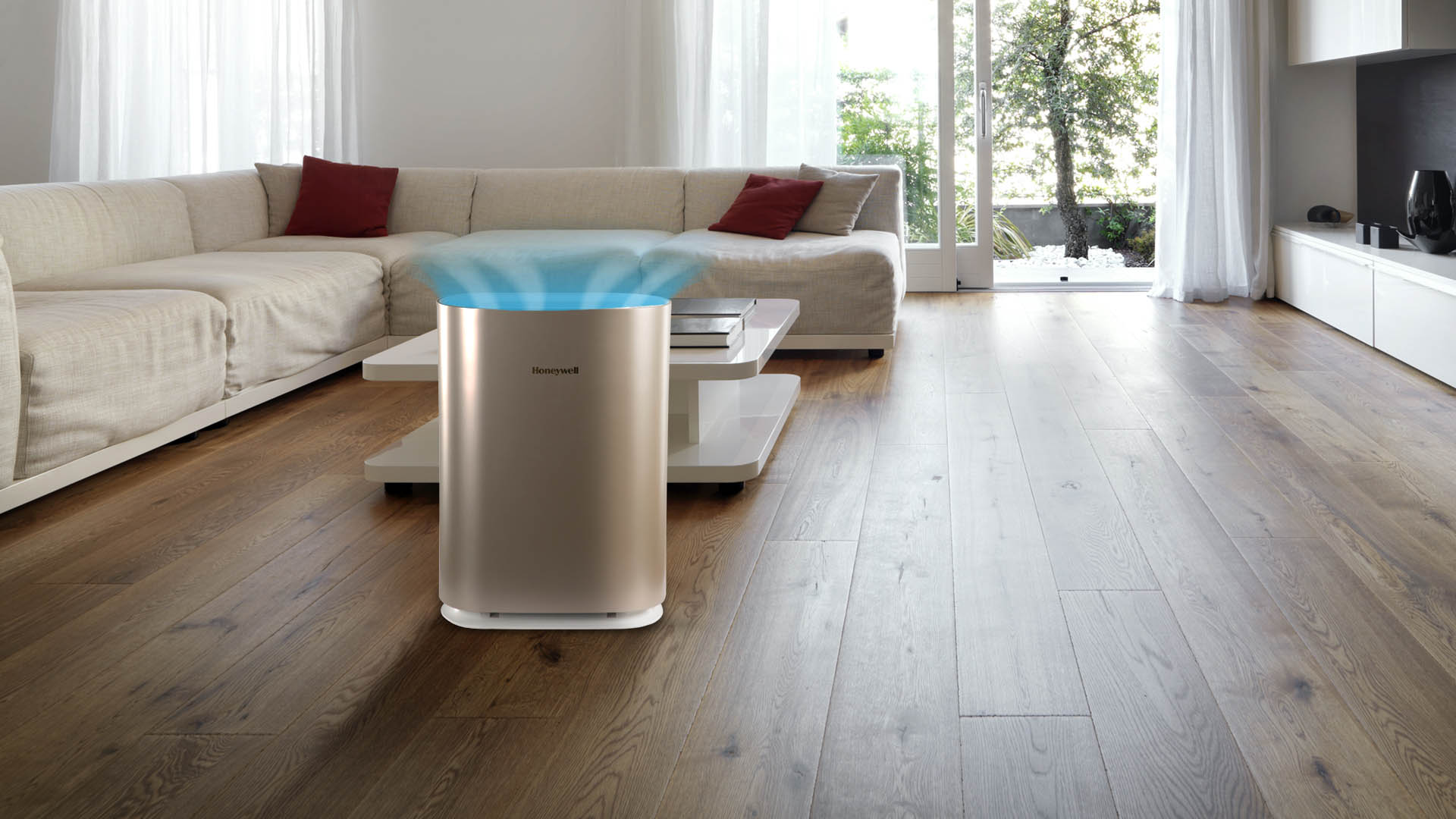 PRICE CHECK
DESIGN AND LOOKS
The Honeywell Air Touch Air purifier boasts of award winning aesthetic design with light color combination. It is available in Champagne Gold and Classic white colors. It is the winner of  Silver A Design Award. Its Anti-fall base design protects the machine from accidental fall due to a nudge or a push. The filters are hidden from view which helps protect coming in direct contact with the filters and pollutants captured inside it. The body is shimmery and made of Poly-carbonate body-ABS material for premium finish and durability.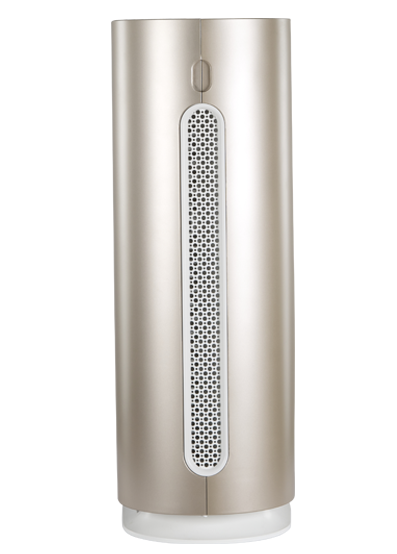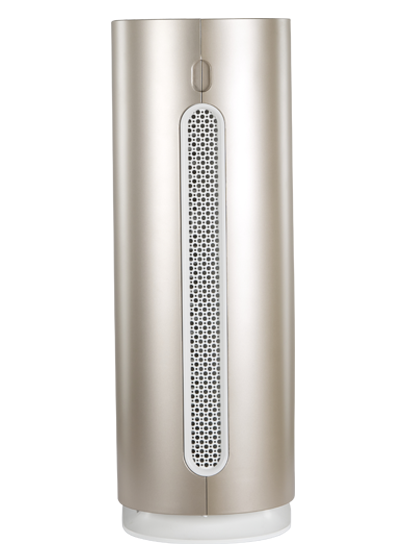 PERFORMANCE
An air purifier is of no use if it doesn't clean the room's air up to the high standards that they advertise. So, an air purifier's performance should be the only decisive factor and looks etc should be the secondary criteria. Fortunately, user reviews point out that the Honeywell Air Touch HAC35M1101G  air purifier scores big. User Ratings average about 4.2/5 which is pretty good. You can read the reviews on Amazon and Flipkart. The Philips AC3256 Air Purifier is strongly recommended with better features but a little more price.
CADR (Clean Air Delivery Rate) m³/h
The Honeywell Air Touch air purifier has a decent area coverage of 450 sq.ft. This is sufficient for even the largest rooms(but with certain riders). An important number which you should look for most diligently when buying an air purifier is the CADR(Clean Air Delivery Rate). CADR in simple terms is a measure of the efficiency of a filter to remove a particular type of particle from surrounding air. Be it smoke, pollen or dust- a filter has separate CADR ratings for the three. Generally, only the CADR(smoke) is mentioned. The CADR ratings depend on a variety of factors ranging from fan speed, surroundings, type and size of particles, size etc.
                                     

CADR  300
Filters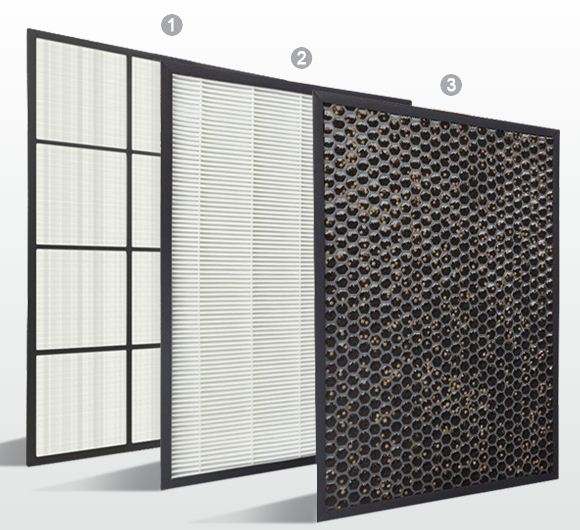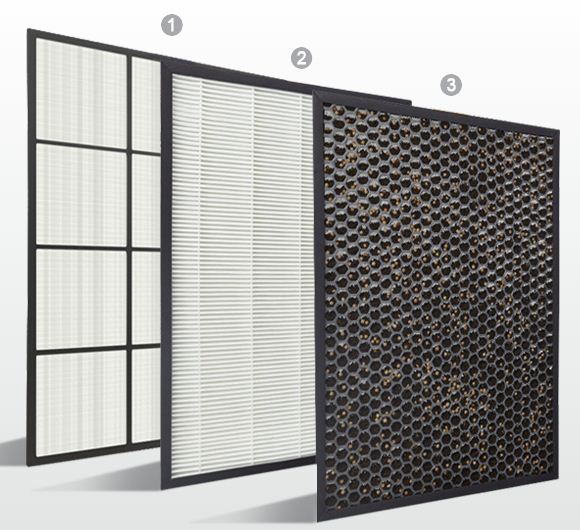 The Honeywell Air Touch Air purifiers have three sets of filters as indicated in the above image. All the filters are DIY (Do It Yourself). There is no need to call service engineer for normal upkeep and maintenance.
Details of each filter layer is as follows-
Air Touch Pre Filter
High Quality Filter
Effectively removes hair, larger dust particles including PM10, animal dander
Replacement filter for Honeywell Air Touch™ Air Purifier (Gold/Classic White)
Washable with water when the No.1 LED on control panel blinks hence you know when to take action
Helps improve the life of HEPA and HiSiv™ filter
Compatible with Honeywell Air Touch™ models – HAC35M1101G (Champagne Gold), HAC35M1101W (Classic White), HAC35M2101S (Royal Silver) and HAC45M1022W (Premium White)
Air Touch HEPA Filter
Air Touch™ High grade HEPA Filter by Honeywell
HEPA Filter is Not washable- therefore only to be replaced when 'No 2' blinks on touch panel
Benchmark H11 Grade HEPA filter, improved life of up to 3000 hours and high efficiency
Removes PM2.5 and microscopic allergens
Purifies up to 0.3 um particulate matter
Purification efficiency of formaldehyde – 99% at 30 cubic meter chamber
Package Size: 41.1cm*29.0cm*30cm
Net Weight: 0.22 kg
Air Touch HiSiv Filter
Air Touch™ HiSiv™ Filter by Honeywell
Patented HiSiv™ filter with unique honeycomb design and molecular sieve with activating agents
Not washable- only to be replaced when alert 'No 3' blinks on touch panel
Removes formaldehyde, VOCs (Volatile Organic Compounds) and odour
Improved life of up to 3000 hours and high efficiency
Purification efficiency of formaldehyde – 99% at 30 cubic meter chamber
Package Size: 41.1cm*29.0cm*30.0cm
Net Weight: 0.46 kg
Air Quality Indicator
The Honeywell Air Touch Air Purifier has a Tri-LED Air Quality Indicator mechanism. Depending on the impurities present, the LEDs change color. The LED displays colors Blue, Yellow (amber) and Red. This model does not have any APP or WiFi connectivity. The LEDs light up and the color is visible from 360°. When the Air Purifier is powered on, its LEDs display Amber color till the time it is sensing the pollution levels. If the air is clean it glows Blue LED else Red.
3D Air Flow Design
The Air Purifier throws out purified air from the top vents near the control panel. The air inlets are on the two sides and near the base. The net suction of the powerful fan is such that it pulls air from all directions. Honeywell Air Purifiers do not throw out the air vertically up. Rather, air is expelled at an angle of 15°-20° for optimum circulation.
14 Step Air Speed Control
Its a unique and useful feature incorporated in the Honeywell Air Touch model. Just slide your finger till the dot you want the fan speed to be. There are 14 dots on the control panel and hence 14 speed levels.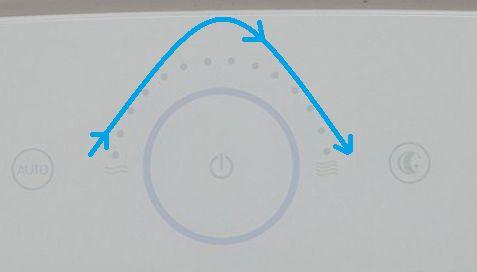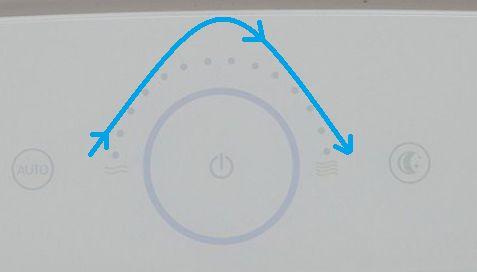 No Timer
There is no timer functionality which is a shame for a device of this cost. Times are changing and air purifiers come with WiFi capability and App support. Even air purifiers like MI which are cheaper can be controlled through mobile App.
No Child Lock
Another shame is the absence of child lock feature which is pretty basic. It seems Honeywell was a bit lost while calibrating the feature set.
Summary of Features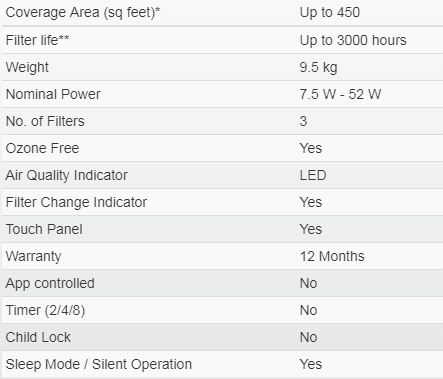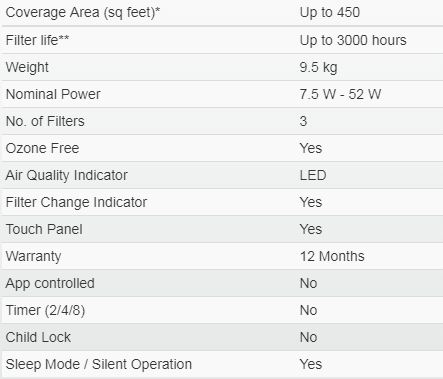 Conclusion
The Honeywell Air Purifier works exceedingly well in terms of air purification. There are some Cons though. The first being the absence of timer. The second drawback is the absence of Child Lock. The third feature we missed is absence of any real-time air quality display. A way better option would be to go for Honeywell Air Touch i8 Air Purifier. The Air Touch i8 has a real-time PM2.5 display, a timer and a child lock; all the features we missed in the Air Touch model. The Air Touch i8 is lighter and a newer model from Honeywell. With hardly any difference in cost or purification ability, we would suggest you to go for Honeywell Air Touch i11 Portable Room Air Purifier Portable Room Air Purifier OR even  Honeywell Air Touch i9
CUSTOMER SUPPORT
1800-103-4761
From Monday to Saturday 9 am to 6 pm
You May Like These Similar Posts From AirSwacch!