This is a post where we bring to you the air purifier Philips AC1215 review. Philips as we all know is a giant electronics company and has its presence across markets all over the world. India is no stranger to it and needs little introduction about it. One information that many of you may be interested to know is the company of origin of Philips especially in these times. When India is standing up against the hegemony of China and boycotting its goods. Netherlands is the company of origin of Philips and is a trusted consumer electronics brand. Philips AC1215 air purifier from Philips servers well to clean the air of medium size rooms.
PHILIPS AC1215 REVIEW – AIR PURIFIER IDEAL FOR OFFICES
As I have updated earlier, the Philips AC1215 Air Purifier can cater to small and medium sized rooms. It is a member of the Philips 1000 series air purifier family. At one time it was the best budget air purifier from Philips. It is way better than most other Philips models like AC4014, AC4025 or AC4072. Read this review to know more.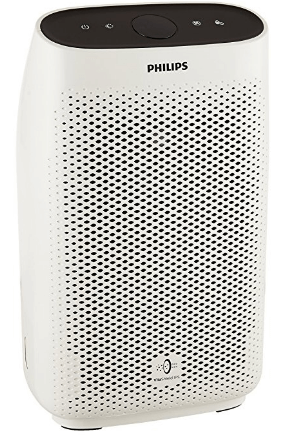 The Philips AC1215 is a little older model from Philips. I first noticed it in 2017 when I first wrote this post. Now its 2020, and companies release newer models with enhancements. In its case too, there's a newer model AC1217 with better looks and design. How is its design better than AC1215 I'll discuss in the next section.



When it comes to price, the Indian air purifier market has turned very competitive. Especially with the likes of MI air purifier 3, nothing seems to challenge its supremacy in terms of value for money and features. It has greater coverage area, better air circulation, real-time numerical pollution indicator, APP and WiFi support among its most catchy features. I feel Philips products demand more money on brand value. If I were to take you away from a Chinese Company MI and suggest you a better air purifier, it would be the Sharp Air Purifier FP-F40E-W.
Within Philips, if you want to go for an optimum air purifier, then only the Philips AC2887 2000 series air purifier comes to my mind. It is the perfect blend of features with a real-time digital pollution display.
DESIGN AND LOOKS
Philips AC1215 is designed to be as efficient as possible even if it means sacrificing on the looks department. There have not been any compromises made with the efficiency and its working. At first look, you may feel its exterior to have too many holes. You may even feel the absence of any designs or patterns for beautification. The body is white with a black control panel mounted at the top.
The fan pulls the room's polluted air from the front side through the filters. The perforations in the front panel help draw the air in. But, this comes with its own share of problems. This design makes the air purifier look blackened with time as dust and pollution settles on the front panel and the holes. This is where Philips AC1217, the newer model comes into the picture. It sucks air from the sides and has a packed front panel with a cleaner look.
The back vents thrust the clean air upwards back into the room.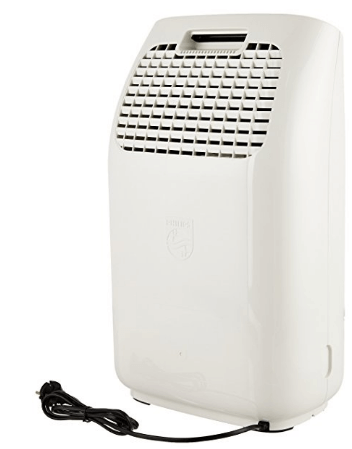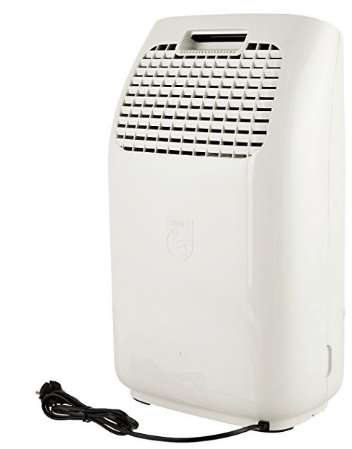 DIMENSIONS
Philips AC1215 is not very heavy to lift it and move around the home wherever you may need its services. At 7 Kgs, its quite handy. A cord length of 1.8 meter (sufficiently long) makes for easy placement in the room.
COLOR OPTIONS
NO color options are provided apart from the off-white body and a black console.
CONTROL PANEL
The Control panel is all black with a matte finish and white touch buttons. I would call it a clean looking console. Not many functions adore it as you have just 4 of them with a central attraction- the real-time pollution colored LEDs.
The function of each of these buttons is as below –
Power Button

– The first one from the left, this is simple to guess, to power ON the air purifier.

Sleep Mode

– Next up is the Sleep mode button.  When you select it, the LEDs on the console are turned off. The fan also runs in its lowest speed so as not to make the least noise. This mode is suitable to be used at night time so there is no disturbance while your family sleeps.
Display LED – This central LED display servers to show the mode the air purifier is currently running in. It is lined with colored LED ring to show the current pollution levels in the room. Also, any alerts like for filter replacement are displayed on it too.

Fan Speed

–  Philips AC1215 has 4 speed levels with the highest one called the Turbo mode.
Child Lock – Touching this button disables the other buttons on the console. It is useful to prevent inadvertent change of air purifier settings. Even homes with playful kids can stop them from making a toy out of the buttons.
CADR (Volume of Clean Air Delivered In An Hour)
The CADR for Philips AC1215 is 270 m³/h. The Coverage Area is upto 333 sq.ft. For your knowledge, an air purifier works very well if its CADR nears the coverage area value numerically. This CADR and coverage area is among the best among all brands with this price tag.

COVERAGE AREA
When I wrote this post in 2017, at that time Philips advertised AC1215 to be having 678 sq.ft. coverage. I was skeptical even then about this claim. I have this air purifier model at my uncle's place where I tested it back then. Arguably, an air purifier to have that kind of a coverage ought to be larger in size. Now, when I rewrite this Philips AC1215 air purifier review, they say its between 226-333 sq ft. Well, I think now they're telling the truth.
An air purifier's coverage area is very much dependent on the Air Changes it makes in an hour (ACH). Come to think of it, an air purifier would obviously clean a much larger room if its an entirely closed system. No air leakages from doors, windows or cracks should be taking place. In perfect test conditions, an air purifier would remove all dust but that would take a lot of time. The coverage area of an air purifier is rated such that it should clean the complete volume of room's air atleast 4 times in an hour (ACH=4). The more the ACH, the better it is.
Now, that the company has revised their rated coverage area, its good. You can safely assume that for room sizes between 226-333 sq ft, the ACH would be 3.3 to 4. So, now you know for what room sizes you can consider buying the Philip AC1215.
FILTERS
All of Levoit air purifiers use high grade HEPA filters. There are various grades of HEPA filters which denote their varying efficiencies for trapping particles present in the air. You must note that the HEPA filter is not just TRUE HEPA, its grade is H13. H13 grade filters remove all types of bacteria, tobacco smoke and viruses from the air. An inferior grade HEPA would remove pollen, dust, mold, mites, pet dander etc.
The composite filter is cylindrical and hosts three layers.
Pre-Filter

– What is it that find in the rubbish when your home is swept each morning. You see hair, lint, larger dust particles and other typical household refuse. A pre-filter captures these larger particles and prevents that from choking the costly inner filters. This filter should be frequently cleaned with a vacuum cleaner.

True HEPA Filter

– Philips uses True-HEPA filters in this air purifier which makes it even more trustworthy. It is an assurance that in terms of the filter quality you can rest assured. There are not many air purifiers out there which have True-HEPA filters. The

H13 class

filters can clean 99.95% of 0.3 micron sizes particles from the air. Products that claim to be "HEPA-type", "HEPA-like", "HEPA-style" or "99% HEPA" do not satisfy the standards set for HEPA filters. The VitaShield Intelligent Purification System can removes 99.97% allergens and ultra-fine particles as small as 0.02 microns, 100 times smaller than PM 2.5. These are the Best Philips Air Purifiers at one place.

Activated Carbon Filter

– This layer behind the HEPA filter removes unwanted odors. Whatever be the type or source of the odors, kitchen, smoke, VOCs.
FILTER LIFE
As for the replacement filters, you'd not be alone if their price pinches you hard. The filter life depends on the pollution level in your region and your daily running. So, nothing can be said with surety how long will your filters last for. When when you observe a decreased filter efficiency or lower air circulation, do check the filters. A totally black HEPA filter is a visual indicator. Although, the air purifier has a filter replacement indicator as well to alert for a change.
The HEPA and the carbon filter should not be washed under any circumstances. This would spoil them. You can vacuum clean them anytime. The pre-filer is washable as many times you want.
REPLACEMENT FILTER COST
The filters are easily available of Amazon. The Carbon filter costs around INR 1,980 while the HEPA Filter costs INR 2,230. So, you'll have to shell out around INR 4,000 for filter replacement.
CRITICAL REVIEWS
Many users complain how the pollution indicator LED is always Red and never shows Blue. The air purifier may take some time in displaying Blue color indicating clean air. The cause may be too much pollution levels in the air as happens around November-December in chilly weather conditions. As recommended for all other air purifiers, keep your rooms closed completely for best results.
If your problem persists even after completely sealing off the room, the sensor may be faulty. Get it checked by the company. Needless to say, you should analyze and test all these things within the return period. This way you are safe from any exploitation.
WARRANTY
The Philips AC1215 used to come with a 2 year warranty earlier. Now, upon product registration you get 2 + 3 years warranty. Hope you are finding this Philips AC1215 review informative!
KEY FEATURES
NightSense Auto Mode
The air purifier monitors the air quality and also senses the ambient light. It automatically adjusts the fan-speed and dims the lights automatically at sleep time.
Certified from Global Agencies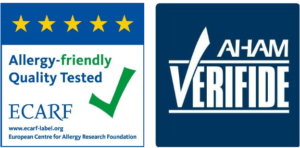 Allergen Mode
Allergens are allergy causing agents which can cause allergic reactions. The Philips AC1215 has a dedicated allergen mode. It facilitates detection and removal of allergens from the room's air.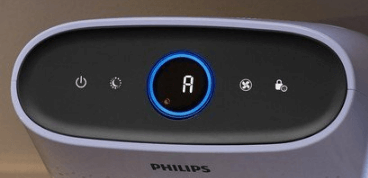 Auto Mode
For complete peace of mind, just press select the AUTO mode. The air purifier automatically handles the monitoring and air purification.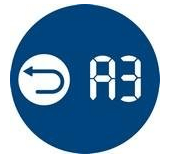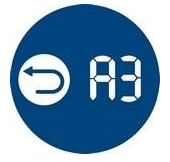 Multiple Fan Speeds
4 different fan speeds including ultra-silent and turbo modes to suit varying room sizes and pollution levels.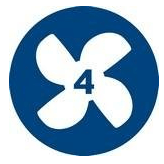 Ultra-Silent & Quiet
The noise level are only about 33 dB at the lowest fan speed. The air purifier can get noisy when the air is too polluted and it has to work harder to clean it. With someone smoking in the room or in other such cases, how can it sit quietly!
Healthy Air Protect Alert
The healthy air protect alert lets you know promptly when it is time to replace any of the filters.
Child Lock
Child lock to prevent unintended changes in settings by children.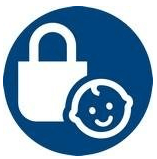 Smart Air Quality Sensor
Real-time PM2.5 air quality monitoring and display feature displays the air quality in 4-color air quality indicator.
Conclusion – Philips AC1215 Review
The Philips AC1215 air purifier could prove to be a great addition to your rooms. Looks should be the last consideration when the purpose of the device is something else. Not to mean that it is ugly or something, but just as an advice. The cost is reasonable if we consider its coverage area. It would have been better if only a numerical pollution indicator were also present. We recommend the Philips AC1215 air purifier more for office use than home use. For homes, more convenience features like APP and WiFi support never pinch.
CHECK CURRENT OFFERS



PHILIPS AC1215 VIDEO
You May Like These Similar Posts From AirSwacch!