What are the terms that are bound to come in a discussion on Air Purifiers? I guess they would be HEPA filters, carbon filter and Ionizer. Think perhaps PM2.5 would also be one of them too. In this post we bring out the details on HEPA filter based and Ionizer based Air Purifiers. Many air purifiers now employ both in separate stages. Heard about Coway AP-0509 Air Purifier?
Which One To Prefer- HEPA Filter vs Ionizer ?
HEPA Filter vs HEPA-Like
An Air Purifier is of no use if not for good quality filters and air filtration technologies. Unfortunately, people are not much aware of what it takes to have a HEPA filter in their Air Purifiers. How many of you know that if you are not alert you may end up buying a "HEPA-like" filter? In fact your air purifier must have a "True HEPA" filter which is what we mean when we even say a filter HEPA! True HEPA filter can deliver effective protection against 99.97% PM2.5 and particulates.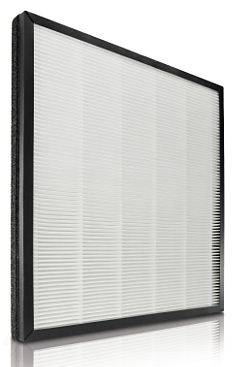 A HEPA-Like or HEPA-type is not a standardized filter. They do not guarantee the smallest particle size they can stop. True HEPA filters which undergo lab tests to certify them that they would stop 99.97% particles as small as 0.3 microns. Agencies like AHAM are certifying bodies for HEPA filters. AHAM allots CADR ratings to air purifiers for tobacco smoke, dust and pollen.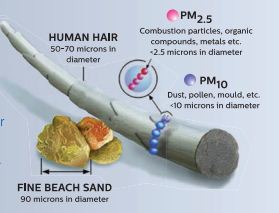 A True HEPA filter may be rendered less effective if air leakages happen around the frame. So, always check whether the filter fits tightly in the frame. If not, you are compromising the efficiency of your HEPA filter. You can't tell the difference between the two just by looking. The best way is to look for specifications that tell you their performance. Check for the below codes to know about your HEPA filter's quality. These markings can be found on product manuals or packaging.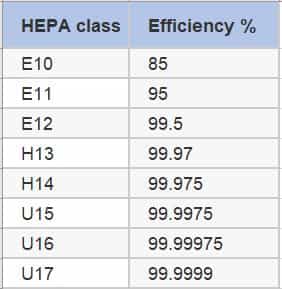 IONIZER
Ionizers on the other hand do not require any physical filtration medium. They work by spewing changed particles called ions in the room's air. You must have seen how a charged comb attracts small paper pieces. This is the principle which Ionizers rely upon. Ions attach to the pollutant molecules and dust and make them settle down. If you find unusually greater dust settled on table or surfaces, its an expected thing.
Whats With Ionizer and Ozone?
Ionizers are often blamed and feared for producing Ozone gas. Ozone gas has anti-bacterial properties but is dangerous in large volumes. Ions may interact with oxygen in the air and form ozone gas. Ionizers are always an additional feature in an air purifier, if present. Infact, ionizers can be more effective in catering to much larger areas. Ions can travel far and fast. Owing to their usefulness, let us prescribe you something here. Look for an air purifier which has an independently operable Ionizer. In other words, the ionizer can be switched ON and OFF without affecting the Air Purifier state.
                                              Interested To Know The Best Car Humidifiers in India?
Always use the Ionizer when you are not in the room for prolonged times. In no situation, should you ever sleep with the Ionizer ON. The buildup of ozone if any could be dangerous. Many companies now claim that their air purifiers do not release ozone; still its best to be cautious. Many countries have banned ionizers. Some air purifiers which do have them, pass high scrutiny to be allowed for sale.
Cost Difference
There are no consumables in Ionizers as in the case of air purifier filters. This makes owning an Ionizer and its maintenance much cheaper. Standalone ionizers are banned in most countries and hard to find. Ionizers have collection plates on which the air impurities settle down. There is a risk that these impurities could recirculate their way back. In most cases the collection plates are washable, and this is all the maintenance they need.
Performance Comparison
An air purifier with HEPA, activated carbon and pre-filters is far more effective in combating pollutants. They can cater to a wider variety of pollutant removal including odors, dander and allergens. Standalone air ionizers are not even readily available in the market now. Air Purifiers are the product of choice and preferred for a reason. Air Purifiers have a lot of more advanced features. Timers, Sleep mode, real-time PM2.5 display, Filter Life Indicator, WiFi control, Fan speed control or Auto, Turbo modes are many more.
CONCLUSION – HEPA Filter vs Ionizer
There are Pros and Cons of everything. Demand for Air purifiers with HEPA filters is enormous. This fact is enough to prove the supremacy of air purifiers over ionizers. Ionizers are typically not run constantly. Operate them for shorter duration and turn off. On the other hand, air purifiers require prolonged running if not constant . Should you want to use Ionizer functionality, buy an Air Purifier with an additional Ionization stage. Do keep in mind our word of caution about Ozone. Using an Ionizer with a little caution is advisable. An ionizer is a useful device, be it standalone or combined in an air purifier. But, the only caveat is to use it in the recommended fashion.
You May Like These Similar Posts From AirSwacch!