We are sure you know the utility of an air purifier. Philips offers a wide range of air purifiers in India. We have them all covered in the form of detailed reviews. In our last post we wrote the Coway Air Purifier review. From cost as low as 7,200 to as much as 49,000; Philips catalog has products for almost all customer needs. Read on to find the Best Philips Air Purifier in India.
BEST PHILIPS AIR PURIFIER IN INDIA
Somethings You Should Know- Philips Air Purifiers
Philips has its devices tested and certified by ECARF. ECARF stands for European Center For Allergy Research Foundation. Clinical research conducted by ECARF has concluded that Philips Air Purifiers significantly reduced allergic symptoms arising from pollens. So lesser sneezing, watery eyes, itchy nose, skin and rhinitis.
AHAM, Association of Home Appliances Manufacturers, another International agency has tested Philips Air Purifiers. It has also found the purifiers to qualify on set parameters.
The Philips VitaShield Intelligent Purification System (IPS) is a proprietary technology that ensures your family safe from unhealthy air. Philips air purifiers are proven effective against common indoor contaminants. If left unchecked our health and well-being may be affected.
Philips VitaShield IPS technology is a class-leading multi-stage active filtration system. It is designed to remove a wide range of contaminants.
PRE-FILTER
Catches bigger particles. The antibacterial pre-filter catches big particles like hairs and dust.
MULTICARE FILTER
Removes ultra-fine particles, allergens, viruses and bacteria. The Multicare filter works together with the HEPA filter on pollutants as small as 20 nanometers (0.00002 mm) in size, such as fine particles, allergens, bacteria and viruses.
ACTIVATED CARBON FILTER
It removes harmful gases. The Activated Carbon filter acts on a wide spectrum of harmful gases, such as formaldehyde, toluene and TVOCs.
HEPA FILTER
Removes ultra-fine particles. The ultra-fine HEPA filter is designed for very particles as small as 20 nanometers (0.00002 mm) in size, including some viruses
If people at your home have started to keep ill-health then the reasons may be-
HIGH FORMALDEHYDE LEVELS:
• Home decorated in the last 6 months
• Decorative pressed wood materials
• High temperature
HIGH TVOCs LEVELS:
• Home decorated in the last 6 months
• High temperature
• Many people present
• Smoking
• Cooking and frying
• Cleaning with chemicals
PARTICLE LEVELS HIGH:
• Smoking
• Cooking and frying
• No Room ventilation with air that contains outdoor particles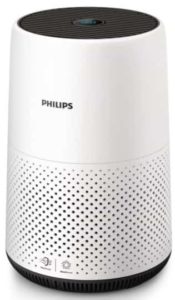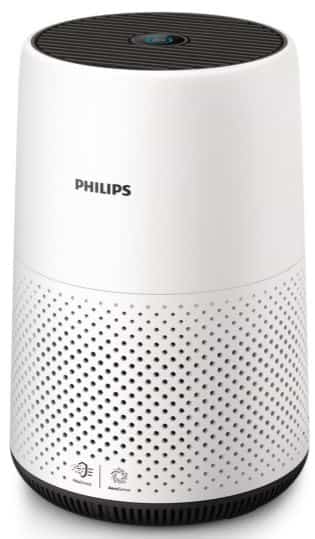 A new model introduced by Philips in September 2019 which you can consider buying. It is very small in size but works well. It has a color LED based pollution display. The composite HEPA and carbon filter is also cylindrical in shape and is inserted from the bottom. Regular features like Auto mode, Sleep mode and Turbo mode are present. A single power button is all that is present on the air purifier console. This model is the cheapest in cost that Philips has ever released. Read Philips AC0820 Review

The Philips AC2887  Air Purifier can comfortably be crowned the Best Philips Air Purifier. Its cost and features are top notch. A slightly cheaper model is the Philips AC2882. AC2882 does not have a real-time pollution display. This is the only difference there is between AC2887 and AC2882.

Go for this air purifier without any doubts and you won't regret your decision. If you have another air purifier with PM2.5 display then AC2882 can be preferred over AC2887.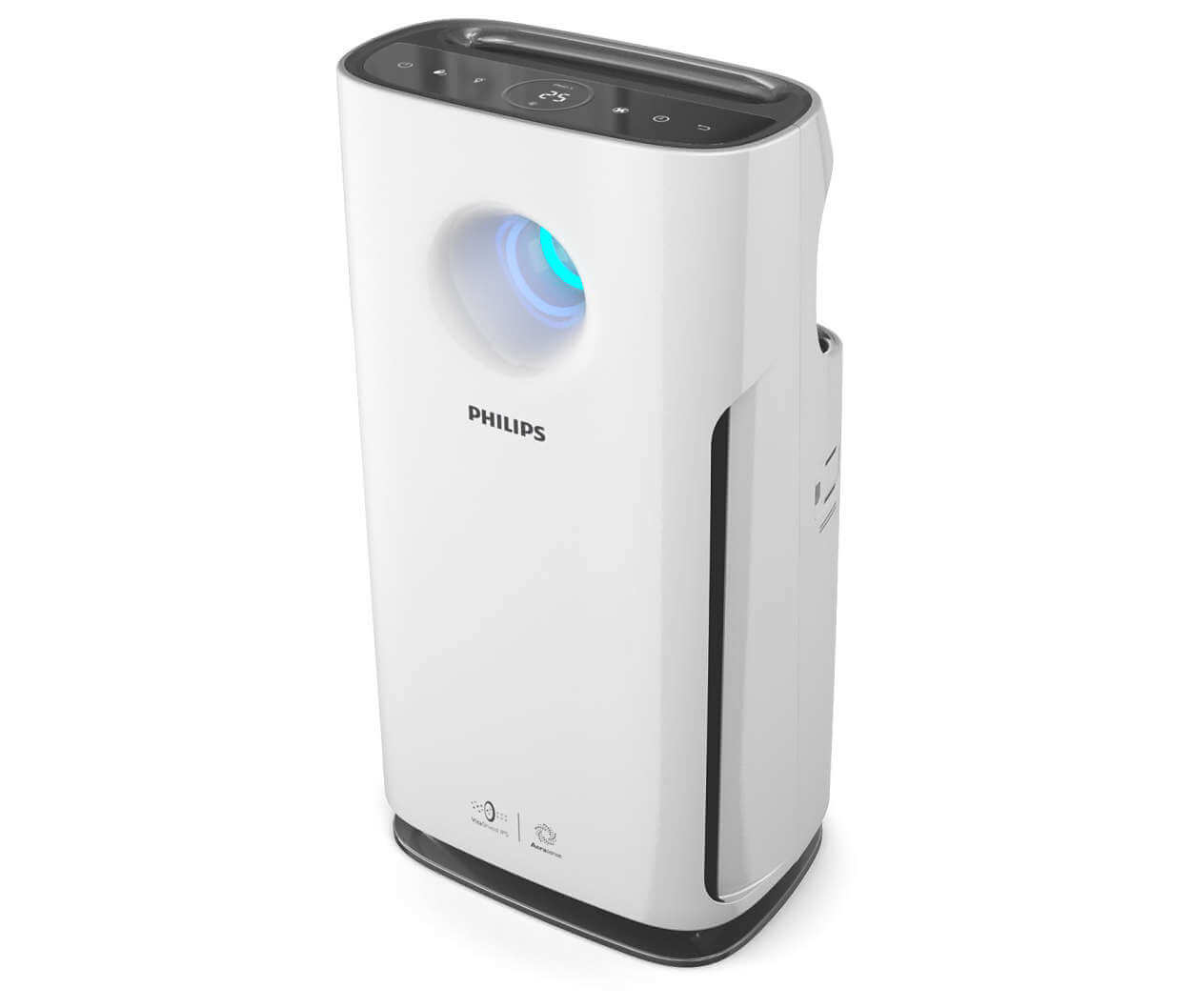 Compare Prices

The Philips AC3256 Air Purifier is a mean machine. It can clean the air of spaces as large as 818 sq.ft and a CADR of 376 m³/hr. The air purifier has a real-time pollution display and filter life indicator. An aero-dynamic vortex design pulls the surrounding air effectively. It's easily portable and equipped with convenience features like Auto mode, Turbo mode, child lock and sleep mode. Philips AC3256 has a Timer and option to switch off the control panel lights. It is the BEST PHILIPS AIR PURIFIER in INDIA for big rooms. Read Full Philips AC3256 Review.
Prefer AC3256 over AC2887 if you want more coverage area. Hence, AC3256 has all the capabilities of AC2887 plus a greater coverage area. This makes it the Best Philips Air Purifier in India.
The Philips AC3821 is an Air Purifier plus humidifier combo. It replaces the older model AC4081. A PM2.5 level display as well as a color LED show you the current air quality. It has a good coverage area upto 861 sq. ft./80m² and a Particle CADR: 310 m³/h which makes it suitable for big rooms. Philips AC3821 Review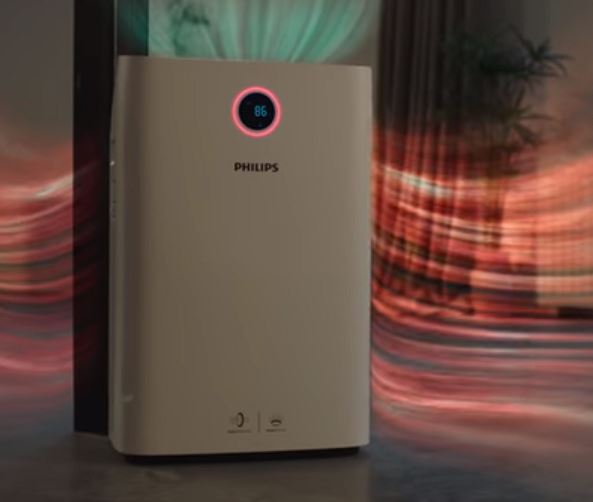 Compare Prices

A humidifier has its own advantages. Optimum humidity can produce favorable health benefits. Philips AC3821 air purifier gives hygienic humidification up to 600 ml/h with 4 pre-set humidity levels.
It has Aerasense technology plus 3 auto modes: General, Allergen and Sleep. Customers have often complained of Error code E1 so don't panic. Just call support or ask for replacement. It is the Best Philips Air Purifier with Humidifier.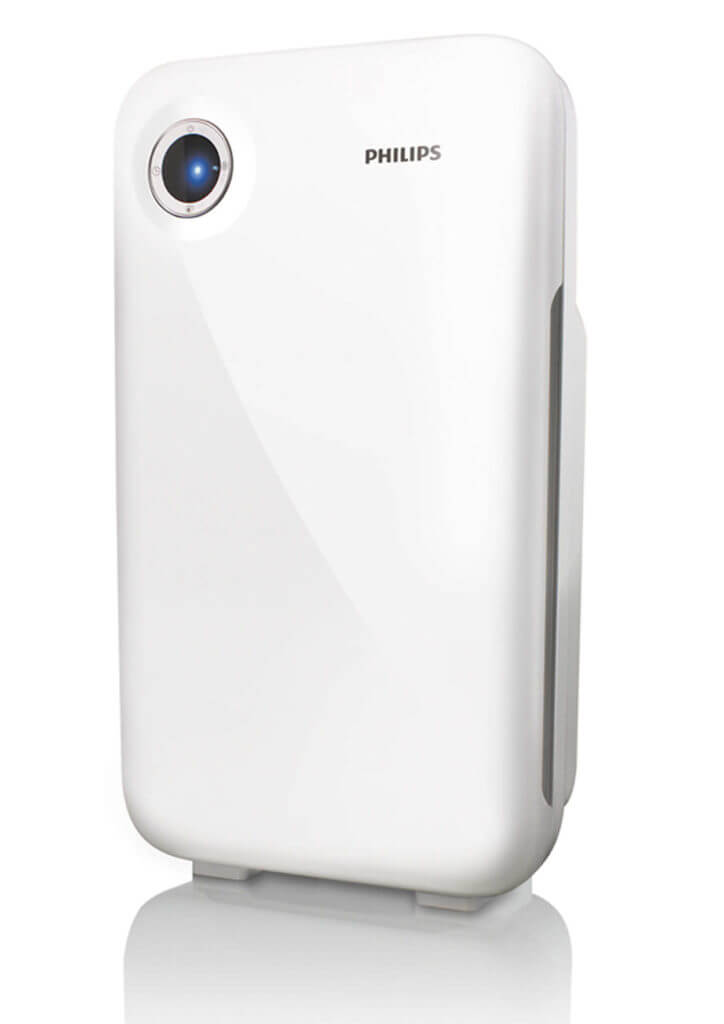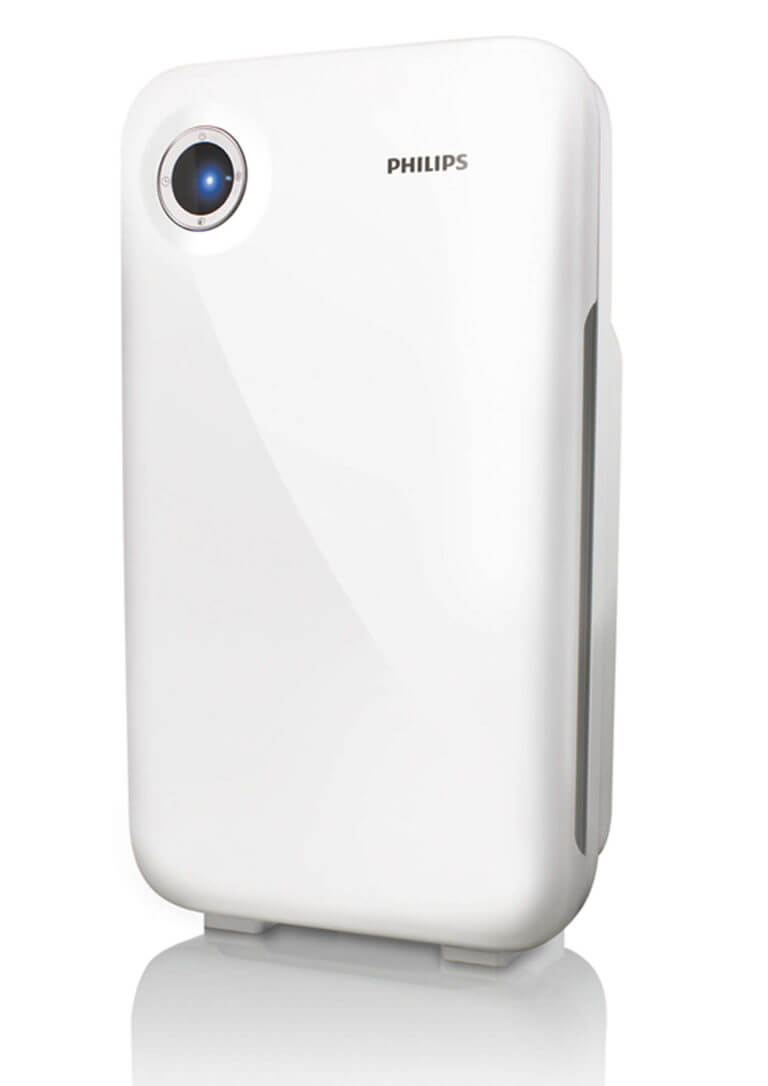 Compare Prices

The Philips AC4014 is also one of the older models from Philips. The looks of this purifier are clean and chic. It can clean an area of  592 sq. ft. / 55 sq. mtrs., which means it is suitable for large rooms or drawing rooms. It's Clean Air Delivery Rate (CADR) is 279 m³/hr. This model is an upgraded variant of Philips AC4012. Read Philips AC4014 Review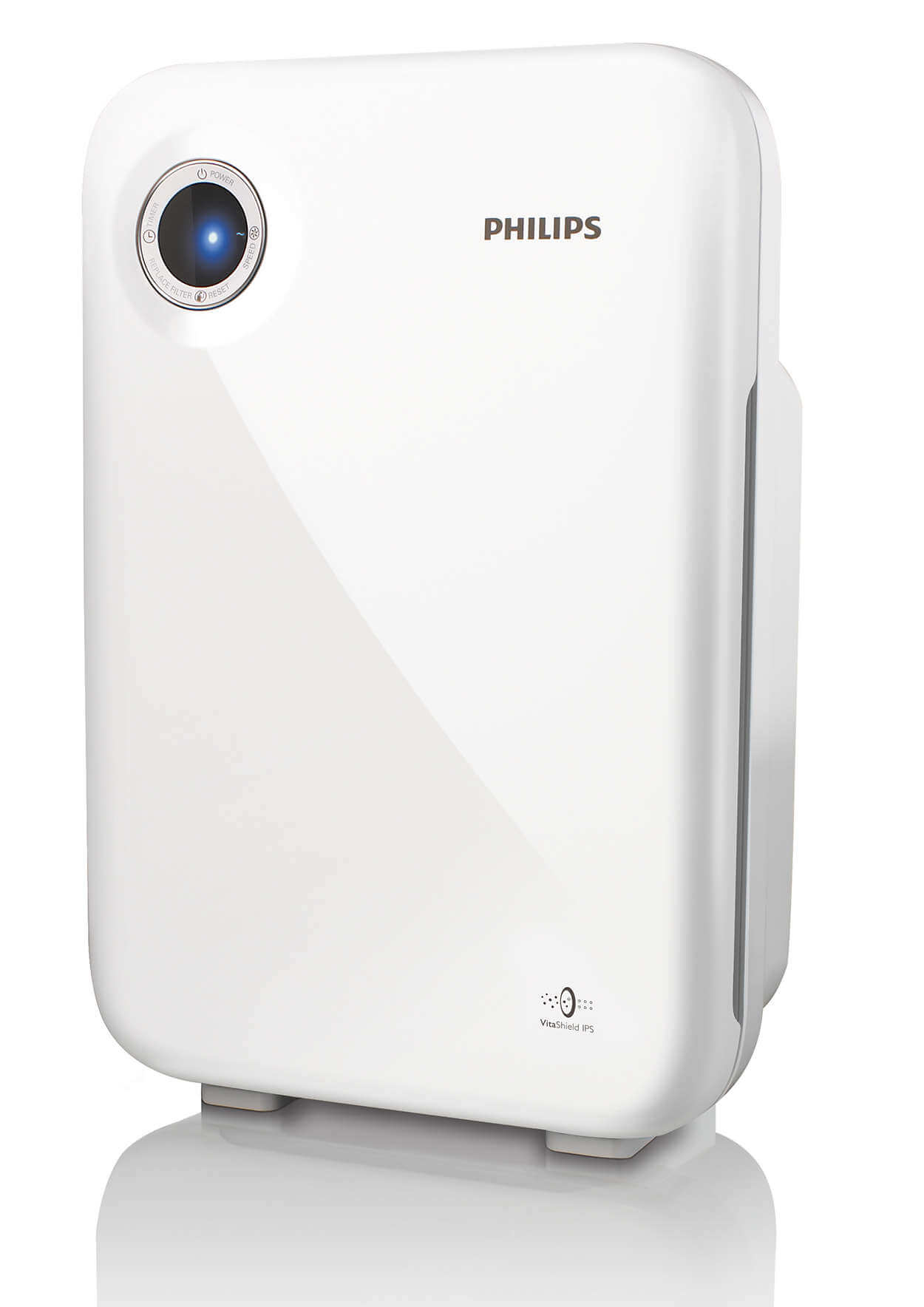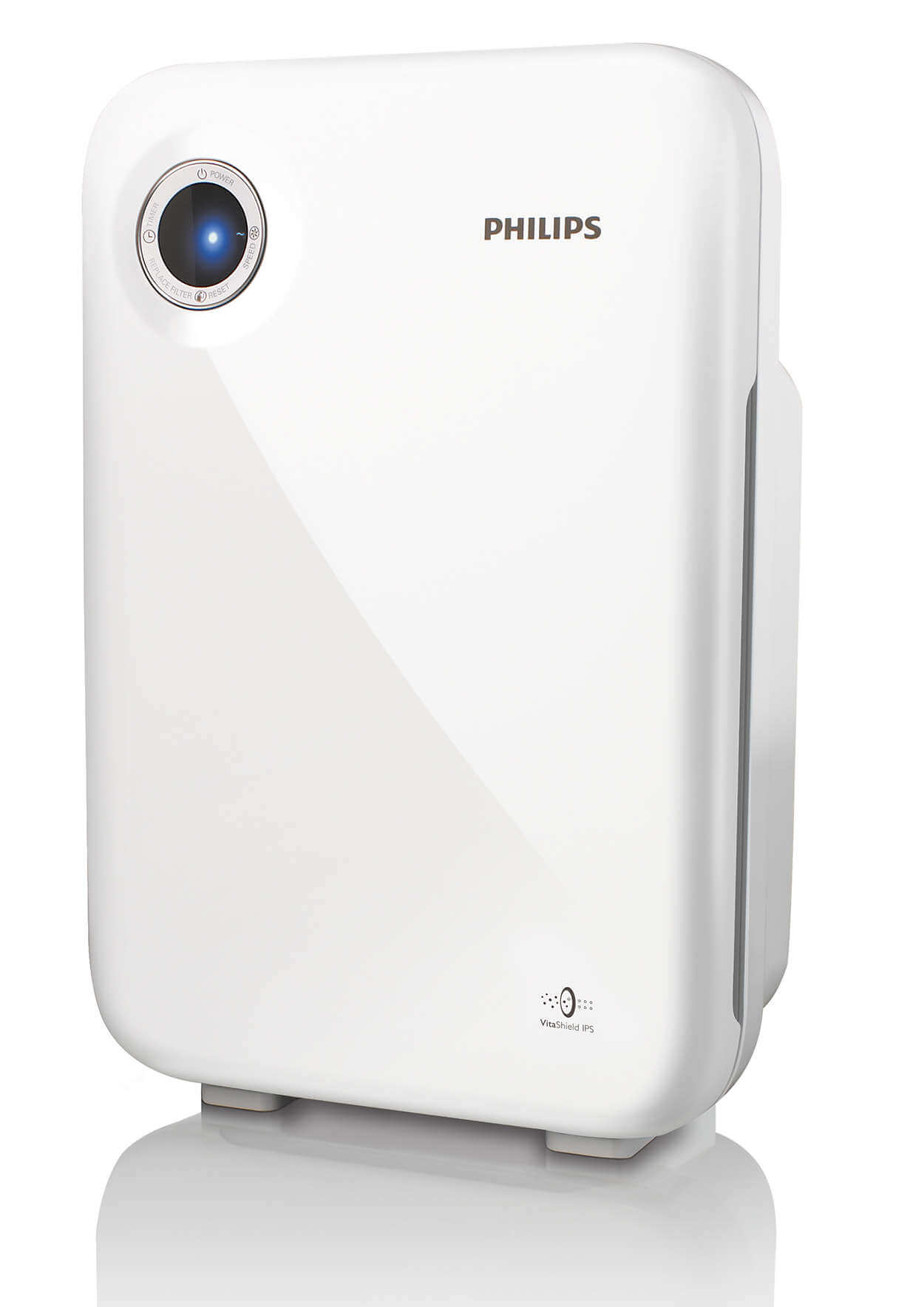 Compare Prices

The Philips Ac4012 Air Purifier is an older model. It has a low CADR value and caters to an area of 323 sq.ft approx. It displays air quality through 3 lights. There is no PM2.5 display as it is an older model. Fan speed can be adjusted to 3 levels. There's a Sleep mode and 3 options for setting Timer. You should go for newer AC2882/AC2887 instead of this model without a second thought.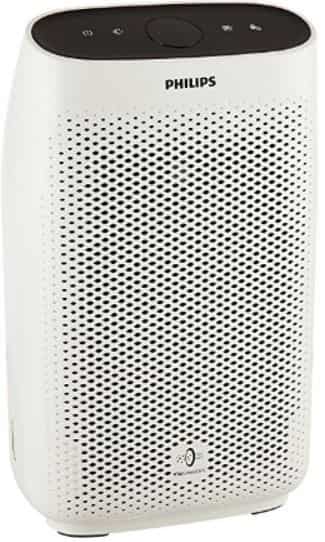 It is the one of the cheaper models from Philips. Philips AC1215 competes with the MI Air Purifier 2S and the Honeywell Air Touch A5. The coverage area stands at 677 sq.ft. The color ring on dashboard gives real-time air quality feedback. Auto Purification mode can detect PM2.5 levels and boost the air purifier's speed to deal with the pollution. Philips AC1215 Review.
You May Like These Similar Posts From AirSwacch!