Almost all Air Purifiers prominently utilize Activated Carbon or Activated Charcoal in their filters. In this article we'll let you know how it is able to clean the pollution in the air. Still, Activated Carbon is an effective and proven material which absorbs harmful gases and fumes. It finds use in charcoal bags also referred to as activated carbon bags. Not just air purifiers or  activated charcoal bags, it has found use in beauty products too. It may be a marketing strategy as we can't confirm the effectiveness of such skin products.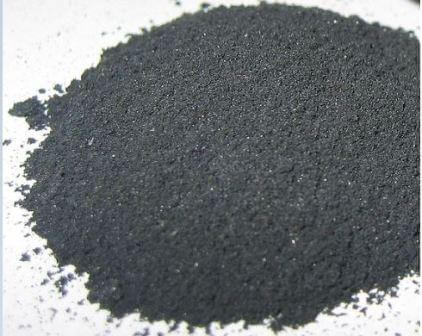 Activated Carbon Features
Our discussion here is centered around the use of activated carbon in air purifiers or charcoal sacks only. So please refer to online resources for details. Activated Carbon appears or is rather manufactured in several forms like fine powder or granular forms or even woven into fabric cloth too.
The property that lends the great absorptive power to activated carbon is its porosity. A gram of powered charcoal can have a surface area in excess of 500 m2 (5,400 sq ft), with 3,000 m2 (32,000 sq ft) being readily achievable. Each pore traps surrounding gases inside it including oxygen.
What Gases Does Activated Carbon Remove
Activated Carbon traps the gaseous molecules on its surface only. As explained above about the vast surface area which it holds, a small amount of charcoal can hold large volumes of gases. Its important to make a clarification here. It does not "absorb" gases but rather "adsorbs" or holds to the surface only.
Activated Carbon is particularly champion in removing Ammonia and Formaldehyde gases and VOCs (volatile organic compounds). Fresh painting or new furniture or petroleum products based materials like plastics emanate harmful gases. It is not a good absorbent of carbon monoxide though. Note- It adsorbs oxygen too so never experiment with using activated carbon sacks in confined spaces.
Activated Carbon and Odor Control
Activated carbon finds use in removing foul odors. Odors are caused by nothing but different gaseous fumes. Hence, activated charcoal based air purifiers and car air purifiers are able to remove odors courtesy it. Washrooms, Cars and kitchens can be made odor-free easily. The Coway Storm AP-1516 can tackle the odor problem effectively.
Activated Carbon in Moisture Control- Dehumidifier
Humidity in the air is water vapor and nothing else. Activated Carbon is known for its affinity towards adsorbing gaseous matter. It finds limited use as a dehumidifier in cars.
How To Re-activate The Power of Activated Carbon
With time as everything else, activated charcoal too loses its effectiveness or hunger for gases. For you that's bad news as you'd now have to replace the air purifier filters. Not to mention the pain that it is to shell out money on consumables.
First, let us tell you one more fact. Activated Carbon's adsorption powers are enhanced if it is cooled. It releases its adsorbed gases if it is heated. There are a variety of industrial and chemical processes to achieve this.
Heating is by far the easiest, quickest and cheapest method. Heating activated carbon to about 115°C will recharge it. The heating atmosphere has to be kept non-reactive preferably of Nitrogen. It is not possible for us to produce such conditions at homes. So, consider keeping your filters in direct sunlight and let them heat up. This would definitely help you prolong the filter life and maximize savings. Similarly, you can keep the activated charcoal bags in the freezer to enhance its adsorption power. Keeping the activated carbon bags in hot temperatures releases the gases holed up in the pores. This again makes room in the pores and the charcoal bags can be reused.
Activated Carbon Air Purifier Products
Activated Carbon Bags or Activated Charcoal Sacks
These activated charcoal bags are cheap ways of achieving odor control. We would not recommend to feel overtly self-assured as far as pollution control is concerned. Air pollutants are not comprised of only poisonous gases but also PM 2.5 or even smaller and PM10 particulates. These microscopic particles are not removed by activated charcoal bags.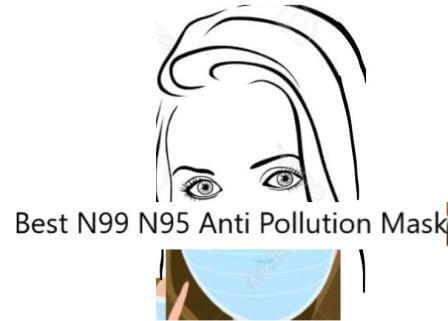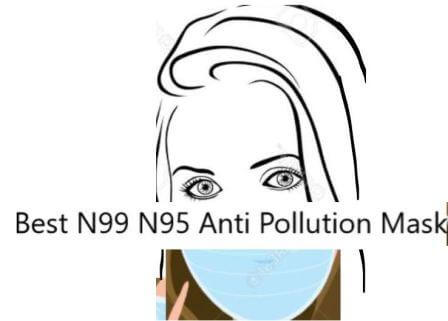 Washrooms
Washrooms can be one of the smelliest parts of the house for obvious reasons. Activated carbon bags can be hung on washroom walls or placed near smelly regions. It helps absorb the obnoxious gases and odors.
Kitchens
Kitchens are like gas chambers in homes. Day in and day out, lots of gases and fumes are produced during each food preparation. Activated charcoal bags can be hung alongside chimneys for best results. It prevents the leftover fumes or smells which manage to evade the chimney to spread.
Activated Carbon Shoe Deodorizers
Smelly socks and shoes are a nightmare for those not wearing them 🙂 The bacteria present in the foot release toxins. These toxins when interacts with sweat produces the sickening smells we all dread of. Place the activated charcoal based shoe deodorizer into the shoes for a smell free home. Another place to keep them is inside the shoe racks.
Anti Pollution Face Masks
Activated carbon in face masks and peel-offs are a new rage in beauty products. Thanks to targeted marketing,  activated charcoal based beauty products are a rage among youngsters. Ultra fine charcoal granules are blended with skin cream or face mask preparations. In today's polluted cities, such beauty products help remove trapped pollution traces from skin pores. Cleaner pores means healthy and glowing skin. Face masks have traditionally been means to cleaning skin pores.