Since a month, all news channels are flashing updates of the Coronavirus outbreak. The origin of the virus is understood to be a sea-food market in Wuhan. Its the capital of Hubei province in China. Of all the deaths worldwide, Hubei has seen 97% of them and 67% of all cases. More research will be conducted on this in future. But the focus right now is to stop its transmission to more people and countries. There are even theories doing the round that China was experimenting on this virus for use as a biological weapon. If its indeed true, then such a shame and hope China has learnt a good lesson. But, in all this there's a risk of a global epidemic (pandemic). Sight of infected people just falling like a dried leaf is shocking! This post highlights the importance of using the best mask for Coronavirus in India.
BEST MASK FOR CORONAVIRUS
People in countries other than China are safe as of now. China has already started working on its containment on a war footing. The complete province has been shutdown and quarantined. So if you are from USA or other countries, you are not at a major risk at this time. Debrief Me N99 Masks are popular masks in USA. Governments are already alert. People returning from China are being scanned at airports through thermal imaging cameras for identification.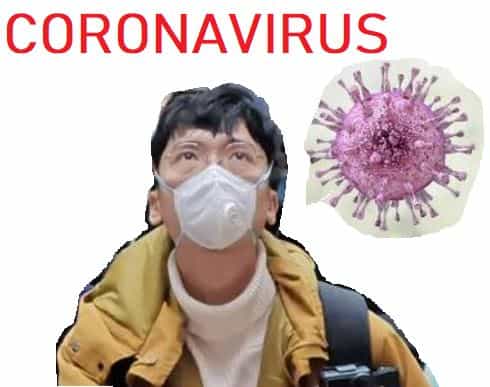 What Is CoronaVirus?
A new stain of Coronavirus (nCoV) is believed to have made its way from bats and snakes to humans. WHO has named this virus COVID-19, with letters taken from the words "COrona", "VIrus", "Disease" and the year 2019. Coronavirus was discovered in the 1960's. Li Wenliang, the doctor who tried to warn the world of the virus has also died. When a  person gets infected with it, there are little chances of it getting diagnosed early. The reason is that the symptoms are not peculiar. Body ache, running nose, headache, nausea and pneumonia like symptoms are being observed.
As of 17th February morning, total Coronavirus cases stand at over 70,000. The majority have been identified in China. Over 1,886 ill-fated people have already died of the infection by Tuesday morning 18th February. The virulence is alarming and people visiting to China must postpone it if cancelling is not possible. Interestingly, over 66% of the victims are men.


How Does Coronavirus Spread?
Like any other viral infection, Coronavirus infection is an airborne disease. Its variant SARS virus resulted in the death of 800 people in 2003. Many health workers died of the disease attending to patients. People who catch the infection must be quarantined immediately and government health services be informed without delay. Coronavirus can be contacted if the infected person sneezes openly, rubs his nose or eyes and then shakes hands with a healthy person. Even if droplets from his sneezing are lying on a surface can be menacing. Wash your hands frequently and do not touch your face. The incubation period was thought to be around 5 days. But, now seems its 14 days.
Viruses are so tiny, read how Virus Masks are able to stop them. Coronavirus is relatively a large virus. Thus it can only travel about two or three feet distance only.
SOME GOOD & BAD NEWS
The visuals of people falling down with head hitting the ground are tragic. Another video of a woman wailing inconsolably was heart-breaking. Trends have shown that the Coronavirus is less deadly than the SARS virus. The mortality rate hovers just above 2.7 % in this case. SARS cases had a much higher 9.6% mortality. However, Coronavirus is more lethal for elderly for whom the mortality rate shoots up to 15%.
Deaths from Coronavirus has already surpassed deaths due to SARS. There is no end in sight as cases are being identified in even far-off countries.
WHAT ARE THE SYMPTOMS?
Coronavirus' virulence is way more than that of the SARS virus. The symptoms may appear after 14 days of someone actually catching the infection. Very violent coughing, fever, shortness of breath are commonly seen. The best way to keep safe is to use a good N95 mask. Use a tissue/handkerchief while sneezing/coughing. It may be hard for some but avoid outside food for sometime.
Systemic Fever
Fatigue
Dry Cough
Shortness Of Breath
Decreased white blood cells (WBC) count in blood
Reduced Kidney function is also observed.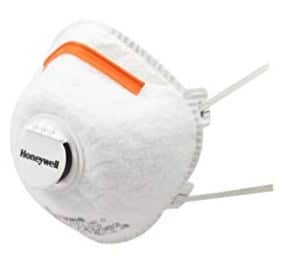 The answer is Yes! But since their fitting is not as good as POLLUTION MASKS, avoid them. N95 masks can easily provide all-round protection from Coronavirus. Three layer Surgical masks can provide enough protection to the wearer. Health workers and doctors wear surgical masks to prevent spread of infections from larger droplets of body fluids. So some protection is achieved. But, its a gamble against death to use an ineffective prevention. Surgical masks hardly fit well and there are air leakages from every corner. Airborne diseases cannot be countered through surgical masks. For respiratory track protection only use the best mask for Coronavirus N95 Grade. Needless to say when N95 masks are useful, so would N99 Masks be.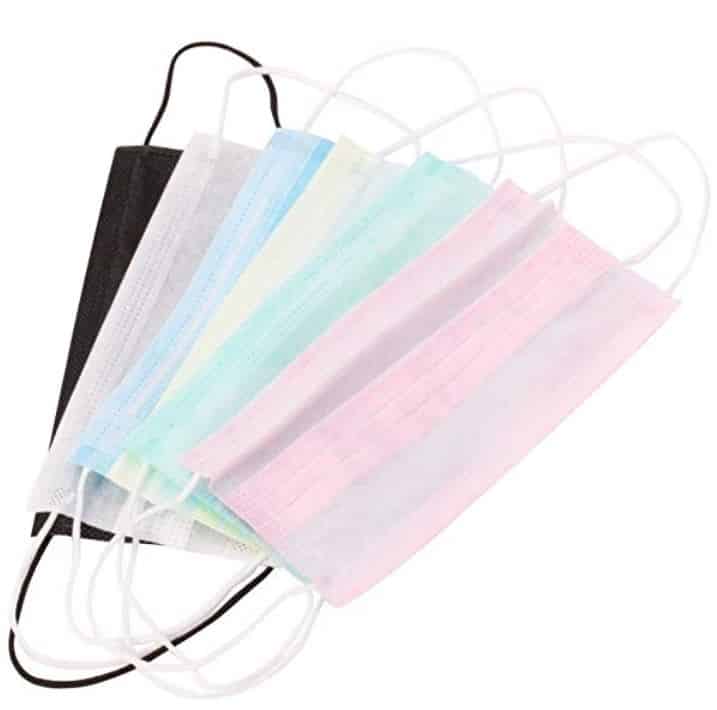 Are People Outside Of China At Risk?
Not much right now, but fingers crossed. Sporadic cases are being reported daily from countries. The main reason why people in India or USA are relatively safe is because China has moved swiftly to quarantine the infected people. We know how China is an expert in doing things quickly and at a large scale. It is even heard that it is constructing a hospital at Hubei in 10 days! The work has already started. Whatever may have been intentions behind creating this virus, now the onus is on itself to contain it. Taiwan has reported its first death yesterday. Singapore is another country which has reported the highest 75 cases after China.

The counter-view against complacency is a strong one too. The Asian subcontinent is a very populous region. The crores of 'poor' people and some communities have little to no knowledge of hygiene. If this virus outbreak happens then God is the sole savior. We know how inefficient and lax the health machinery is in this region. Air India has already brought back 654 Indians from Wuhan. Thankfully none of the Indians brought back has shown any symptoms after they were quarantined. Three cases have thus far been confirmed in Kerala.
So, why take chances. Already avoid eating outside and visiting crowded places as if the disease is already here. Use Hand Sanitizers as much as possible these days. Look for alcohol based sanitizers. Stop shaking hands and verbally explain your friends how you are saving them as well as self. Its no less than contributing for a good cause.
WHICH MASKS PROTECT AGAINST CORONAVIRUS?
Life is precious and never take risks against diseases of such nature. China is not a country to send an SOS for any small issues. If a country like China is rattled, it means the situation is grave. Get the best mask for Coronavirus in the form of a N95 Respirator to counter this threat. N95 respirators can stop the virus from reaching your respiratory system. N95 mask can arrest the very fine mist which lingers in the air when someone openly sneezes. Ofcouse if you are travelling to places which has seen cases of infection then be extra cautious. Even if you are wearing a mask, your eyes are still exposed. Wearing Safety Goggles along with masks is a great idea. Touching your nose or rubbing eyes with infected hands makes you prone to catching the infection.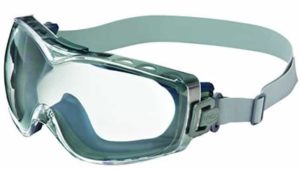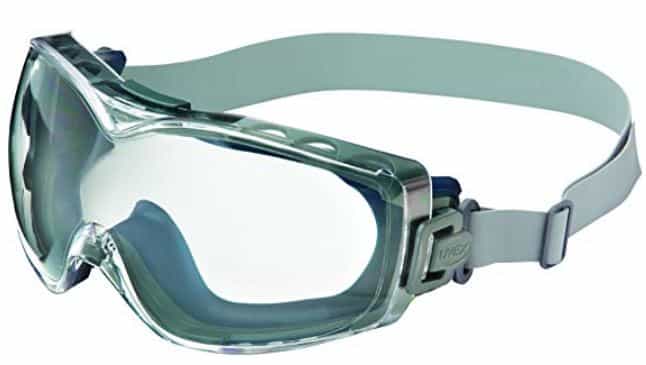 Masks for bikers are made of cotton fabric (a cloth in a way). Such masks can do more harm than good. The mask itself can become a happy place for germs. NEVER EVEN THINK OF SHARING MASKS. NOT EVEN WITHIN THE FAMILY. It is not yet confirmed if wearing a mask is helping the cause.
The Correct Way Of Wearing A N95 Mask?
Wearing an N95 mask can become a burden if it is uncomfortable or ill-fit. If you get fed up and remove it, that's also bad for you. You have exposed yourself to the virus and are back to square one! We suggest you read the product description of the mask carefully before purchasing. If buying offline then the chemists can guide you.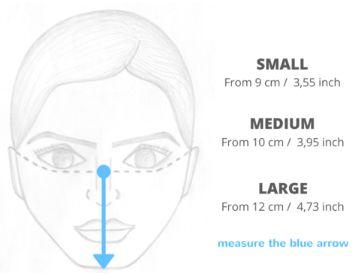 As a rule of thumb, there should not be any gaps or scope for air leakages for a well-fit mask. When you blow air or exhale it should feel like inflating a bit. The nose pads and clips should be comfortable so you can wear it at lengths. The ear loops should be inspected too. Most masks come with cotton ear loops which are comfortable. Following some precautions as suggested by Chinese health agency itself, can help. Prevention is better than cure and also cheaper! Get the best mask for Coronavirus to stay safe. Don't compromise on quality even if they come at an inflated price.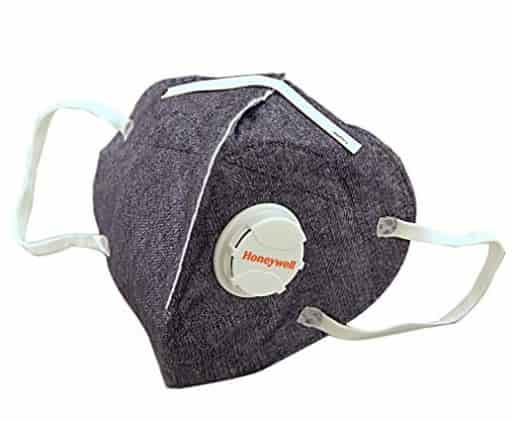 MASK PRICES ARE RISING!
Mask companies are increasing the prices as they see a surge in demand. Its time for them to make profits and they are doing just the same. Its better you buy one in advance and keep it handy. Who knows prices in India increase greatly with just a single death if reported. Just like with onions, the profiteers leave no opportunity to mint money. N99 Masks from Vogmask are costly but provide excellent protection. China is facing shortage of N95 masks and has sought India's help.
But, India has banned the export of N95 masks for Coronavirus outbreak to China. This has been done so that there is no shortage in India.
OTHER PRECAUTIONS
Keep washing your hands frequently especially if you are in a infection prone area. Washing is just not rinsing with water. Use antiseptic soaps and generate good foam.
Do not forget to wash hands after touching lift buttons, door knobs or keypads. We know it can be a tough task so keep a Hand Sanitizers in pocket.
Please avoid eating sea-food till the disease is confirmed to have subsided.
Increase the intake of luke warm water and keep your throat moist.
Drinking warm milk with turmeric powder boosts immunity.
Apply mustard oil into the nostril walls and if possible put a few drops inside too.
Do not visit animal or fish markets. Stay very far from dirty and diseased animals.
Say No to handshaking. Everyone should understand the reason for it and if not politely explain them.
FAKE ALERT!
As the nCoV virus spreads through the countries, the WhatsApp university is buzzing with Gyan! Do not blindly trust what all is being shared there. Following are some of the fake remedies doing the rounds.
"Here we mention the proper way to use a surgical mask. There are two ways to use a surgical mask. First is to wear the Colored/Green Side Out. This is to be followed when you are sick. This way you can prevent spreading your germs. Second way is to wear the White/Light Side Out. This is for the times when you are not sick and want self-protection against germs."
In Thailand, Facebook posts ask you to apply petroleum jelly around the nostrils. This is completely a false claim. People should follow safety precautions rather than doing bizarre stuff.
Another fake news claims that the virus was created by the US Centers For Disease Control and Prevention (CDC). The viral message also has a screenshot of the patent. Let me apprise you that the patent was granted for a cure of SARS Coronavirus in 2002-03.
NO SIGNS OF CORONAVIRUS ABATING!
On Thursday 14th FEB, fresh 254 deaths have been reported. This is perhaps the largest single day deaths in recent days. However, China has revised the count downward citing double counts. So, 116 new deaths happened till Friday morning. Not just this, over 15,000 fresh instances of infection have come to light too. This is when till, Tuesday, it seemed as if this infection has slowed down due to lesser number of new cases and fewer deaths. If the world fails to contain this disease, an estimated 60% of the world population could be wiped out!
FINAL WORDS – BEST MASK FOR CORONAVIRUS INDIA
As of now, 25 countries have reported 570 cases of Coronavirus. All these cases have something to do with China. People showing signs of this infection have all been to China for work or other assignments. Masks are only a part of the prevention against Coronavirus. Please do not think that just wearing a mask makes you 100% safe. We have listed so many other things above. No one should ignore any of the above to keep infections at bay. The gist of the article is to maintain cleanliness and hygiene. Proper isolation of patients with flu like symptoms is very important. It would be unfair to expect that only governments would do the requisite. The onus to prevent the spread of the infection is on all of us.
It would be apt to say that people can do their countries a favor by not visiting China. Businessmen who often visit China for trade deals should avoid going there. Their businesses may take a hit but it would be worse hit if the Coronavirus makes its way into their countries. Surgical masks or N95 masks both are effective against the virus. Prevention is better than cure!
You May Like These Similar Posts From AirSwacch!