Those people who are skeptical about air purifiers, often ask "Do Air Purifiers work?". I have a very straight answer to it – "Yes, Ofcourse they work!" Any device being sold worldwide for nothing and since years is not practical. Air purifiers have evolved over the years. Each year we see newer models with some innovation in their design or features. Since sometime, I am seeing a return of minimalist air purifiers as well. There are feature rich WiFi enabled models with a string of sensors already there. Numerous brands and many more models all waiting for you to grab them. Also, newer companies like TruSens air purifiers are making their way into the industry. But, not all air purifiers are worth your money. Everywhere in this blog you'd see reviews of air purifiers in such detail as not found elsewhere. This post will try to clear some of your doubts.
DO AIR PURIFIERS WORK?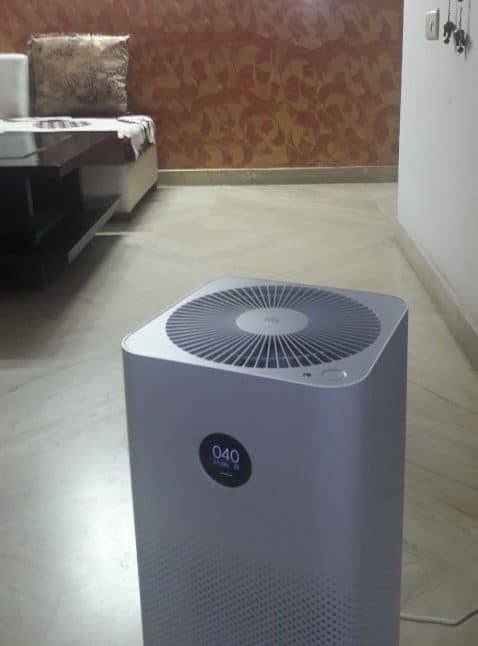 A number of components make up an air purifier. Not all can be covered here. But, some of them are crucial for making an air purifiers what it is – a purifier of air.
HEPA Filters – This is the best filter type and most companies use it in their products. HEPA filters use a combination of fibre-glass, foam and particle trapping matter to clear out 99.97% particles above 0.3 microns in size. This includes most dust, spores and mold.
Ionic Filters – These generate Ions which are negatively charged. They stick to the dust particles and transfer their charge to them. The charged particles then settle down over surfaces but this makes the air purer. Ionic filters usually generate minuscule amounts of ozone as a byproduct.
Electrostatic Filters – These work in the same way as ionic filters.
UV Lights – UV light act as a germicide especially UV-C light. This is the best method of killing almost all germs but it is usually reserved for use in high-sanitation zones. Exposure to it also comes with its own dangers so people are mostly afraid of using devices with this feature. Devices with such UV-C bulbs keep the bulb hidden from sight to minimize any accidental human exposure.
Activated Carbon Filters – These act to remove any odor and VOCs. They remove any noxious gases passing through the filter. Most air purifiers contain any of the above filters and then an additional activated carbon filter.
Do air purifiers work any differently when they contain Ionizer stage? Air ionizers help to mask odor and bad smell. Hence, many people often have another question.
Is An Ionizer Also An Air Purifier?
A simple answer to this is: NO. Ionizers vs HEPA filter debate can be rested in the grave now. Ionizers are nothing more than a side-kick device to an air purifier. They cannot remove any harmful particulate matter or even filter out air. They only serve to keep the air pleasant. Anions also act as mood enhancers and this property is much talked of in product descriptions. As a standalone device, Ionizers are not very useful. However, when combined with an air purifier that already has a filter, they can be quite effective at creating the final difference between good and best air quality. Hence, mostly you'd see Ionizer as a part of an air purifier.

So, depending on the filter type, air purifiers are fully effective at cleaning the air inside your home. Other than medication, they are the easiest long-term option to manage problems like Allergies and Asthma. An air purifier's utility is easily felt in days of extreme pollution. Some days of the year see so much pollution that its in news channels too. Only air purifiers seem to come to the rescue when nothing else helps. Cleaner air has become a luxury and no one can deny its role in overall health.
It is in the best interest of health to think of standalone Ionizers as doubtful devices. Never use them in bedrooms during sleep or for prolonged duration. Ozone buildup may do more bad than good.
What Factors Affect The Performance Of Air Purifier? 
How well an air purifier work depends on a host of factors. Factors like built, design, filter grade, fan speed play a big role. So does your choice of an air purifier with the right CADR and coverage area for your use-case. One thing often the least talked of is the maintenance that entails with it. The filter inside a purifier must be replaced annually or even in 3-4 months depending on its condition. If you live in a place with bad AQI, then you will see an LED light indicator on the device light up too soon. Most air purifiers like the Philips AC1215/20 come with an indicator light to remind you to replace the filter on time. The efficiency will certainly depend on your timely action as well.
Some filters can be washed and re-used again. But most need to be replaced. Another factor is the CADR and coverage of the air purifier. Some purifiers are made for smaller rooms of 100 to 150 sq. ft. while others can scale over 800 sq.ft.
CONCLUSION
So what answer would you give if someone asks you the same "Do air purifiers work?" question. Air purifiers work when you choose the right one for your requirements. Factoring all the things discussed above would certainly help you find a good one!