In this article, we have curated a list of the Best Car Air Purifier in India. Car Air Purifiers are beneficial as they make the car's air smell fresher and definitely cleaner. If you reside in some big cities or industrial areas take note as they are very prone to pollution. Earlier the price of car air purifiers was prohibitive when their concept was new. But now, owning a car air purifier is affordable as many sub ₹5,000 models are available. Even good Room Air Purifiers below 5,000 are available.
A good feature-rich air purifier costs around 12-13 thousand bucks. Alas! its not a one-time investment. Its consumables like filters need replacement and you have to shell out more money. Sometimes as much as around 30% of the cost of the air purifier. But, if you get your hands around a good device, this amount hardly pinches you. Moreover, you can't trade your health with some money savings.
Until a year ago, I did not see many newer models or brands out there. Recently some good models have come up just when this segment of air purifiers has caught people's fancy. I just see one Blueair car air purifier as a new arrival but it is atrociously costly. Some big car owners can afford it but not an average person. Reffair AX30 car air purifier are dominating the scene and are one of the best car purifiers in India.
TOP 10 BEST CAR AIR PURIFIER IN INDIA
One should seriously find ways to make their car's air cleaner. There are a whole many car air purifier specially built for this purpose. Sometimes you won't even know why you fell ill or developed allergies, right? If so the reason may be that your car's air quality was always in your mind's backseat! For times when you are neither in your car or in your home, use anti pollution masks.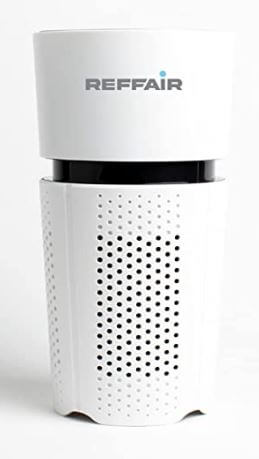 This car air purifier is the Bestselling car air purifier in India, although its Made in China. The Reffair AX30 was allegedly reintroduced in 2o21 to suit the Indian market. It is available in Black or White colors. Before placing an order for it, you must ensure that your cup holder is 7cm across. Its light weight weighing just 240 grams. There are 468 mini holes in its body which let in the impure air and pass it through the filtration stages. Lets see all its features which make it a Bestseller.
CADR  – 16.2 m³/h
FEATURES
Reffair car air purifier comprises of a high quality HEPA filter and anion generator. This gives the best of both air purification technologies.
The HEPA filter is H13 grade which is a good thing as it proves its air purification ability.
It can also release up to 5 million anions (negative ions) which are proven to enhance mood and reduce various pollutants in the air.
Each Reffair car air purifier comes with an aroma pad. It can absorb liquid fragrances or essential oils only to release them into air slowly.
There are 5 stages of air filtration in each Reffair air purifier. These include the Pre-filter, Activated carbon filter, HEPA composite filter and a STATCELL layer.
A big fan to body ration enables it to maintain a good airflow but at a low noise level of 35 dB.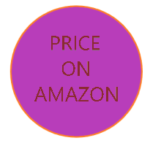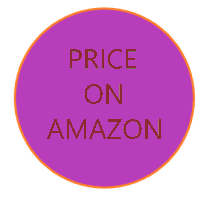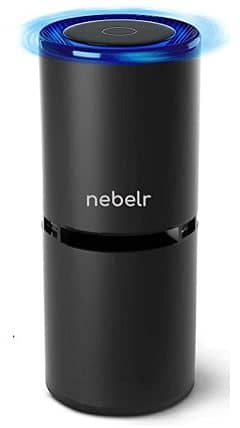 Designed in Japan, the Nebelr car air purifier looks stylish. At the same time it blends so completely into the car interiors as it fits into the car's cup holder easily. This model is different than other car air purifiers in that it doesn't have any filters inside it. It is just a negative ion generator. Negative ions attach themselves to the dust making it to settle down in the car. So, you may find more dust on the seats but don't worry atleast you are not breathing it. Negative ions or anions react with chemicals and other pollutants inside the car and converts them into harmless by-products.
Visit Amazon website and this product is all over the place with good ratings.
CURRENT PRICE CHECK

FEATURES
The Nebelr Car air purifier produces 10 million anions per cubic cm area.
Comes with a micro-USB cable for power.
The body is made of aluminium and not some cheap plastic.
Weighs just 431 grams so its light weight and compact due to its cylindrical shape.
When in operation it produces lower than 30 dB noise.
PROS
Using it is fairly simple as its just a one-button device.
No HEPA filter so no recurring costs of replacements.
No secondary pollution source sitting in your car in the form of a dirty HEPA filter.
Ionizers act as mood-enhancers and create a good atmosphere inside the car.
CONS
Whether the company mentions it or not but Ozone gas is produced as a by-product.
An Ionizer cannot completely replace a HEPA filter. If it were so Ionizers would have completely ruined HEPA filter businesses.
If you read out the online reviews of car air purifiers, you wouldn't find a clear picture. Even you won't find our comments for any specific model to be very praiseworthy. This is a common story of all car air purifiers. Their size has to be kept compulsorily small. This restrictions of car air purifiers results in compromising their efficiency. You cannot keep the image of room air purifiers in mind. Car Air Purifiers ought to be small so as to occupy minimum space and be less obstructive to view.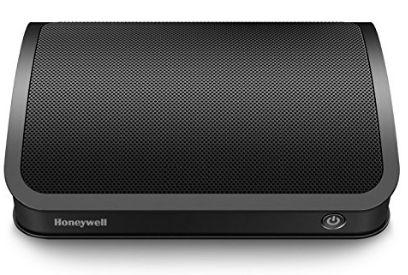 The best and the most practical place to mount car air purifiers is the dashboard or the utility cavity. Power connection constraints also play a role. All modern cars have a 12 V DC power outlet in the front. All car air purifiers have to use this power source, no option. Honeywell MovePure, were among the first and best air purifier for cars available in Indian markets. Its another story that now they are nowhere to be found on Amazon. Of course Honeywell room air purifiers are also among the best money can buy.
HONEYWELL CAR AIR PURIFIER PRICE
NEWER MODEL ALERT!


FEATURES
Filter Features
Honeywell Move Pure Car Air Purifier has a compound filter with HEPA and Activated Carbon Filter. Just as the device is small, its air filter is also like a tiny version of room air purifier filters.
Filter removes fine fibers, hair, larger dust particles including PM10.
DIY (Do-It-Yourself) filter can be replaced easily so no need of service engineer visits.
Filters are not washable, replace when front button turns Red
Removes PM2.5, TVOC, odor and cigarette smoke (smell not so quickly)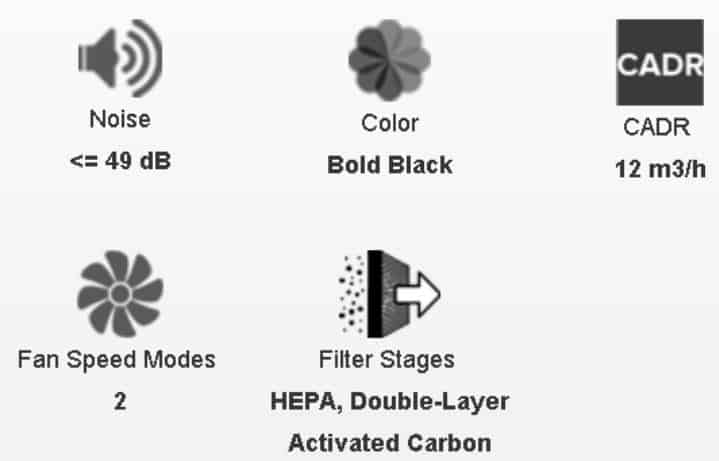 SUMMARY OF FEATURES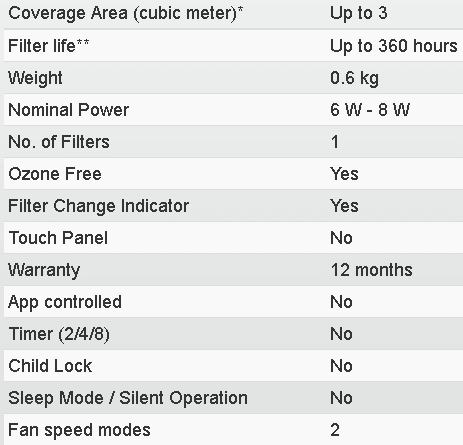 Placement In The Car
Preferred install location: Needs flat surface, recommended on rear parcel tray or on flat dashboard surface. Avoid interrupting the air bag deployment. Flexible and Long Connecting Cable – Allow placing the unit on the rear parcel tray or dashboard. Easy to install and use (4 Velcro fastener sets included)
PROS
Good performance filters inside.
A product from a reliable multinational brand Honeywell
Simple design, elegant looks
CONS
Air Flow may not feel strong enough.
The form factor is not very compact.
No Air quality display LEDs, not even Green or Red
May seem over-priced when you look at its performance or utility.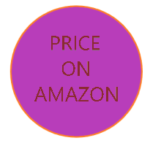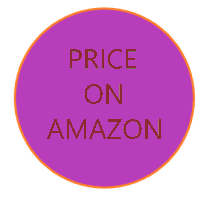 Philips is a reputed brand of consumer electronics. Every household worldwide can be expected to be using a few of Philips' products. GoPure Philips Car Air Purifier is compact and light weight. There are hundreds of customers who are happily using the GoPure Compact 100 Airmax car air purifier.
I guess low sales or demand owing to cost or whatever reason, Philips car air purifiers have disappeared too.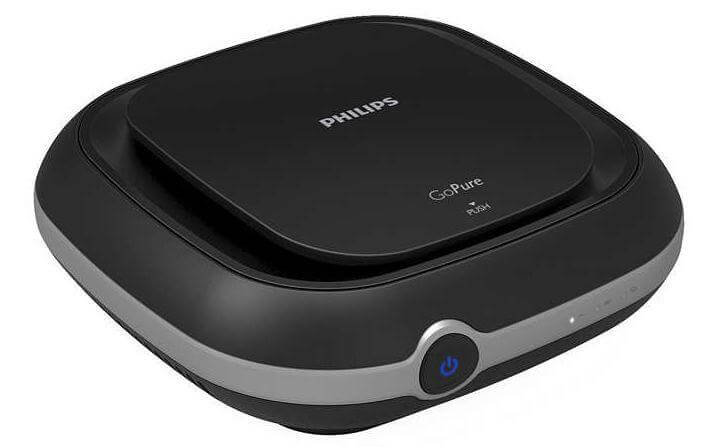 PHILIPS CAR AIR PURIFIER PRICE
FEATURES
The GoPure Compact 100 Airmax has been rated the Second Best Car Air Purifier in our countdown! If you manage to find one available, and have the budget; go for it.
CADR 14 m³/hour
Philips car air purifier uses high efficiency filters which remove particulates from car's air. The Clean Air Delivery Rate (CADR), which is a good measure of the efficiency of an air purifier is 14 m³/hour. Filters effectively removes cigarette smoke, pollen, dust, PM2.5 particles, and airborne virus or bacteria.
Filter toxic gases and TVOC with CADR at 11 m³/hour
The Philips Select Filter has specially ingrained compounds which not only remove harmful gases but also renders toxic compounds harmless. The Clean Air Delivery Rate for gaseous fumes is 11.5 m³/hour(60 min; 1 m³ chamber). This includes car exhaust fumes, chemicals emitted by plastic materials and finishes used in car interiors, and odor emitting substances e.g. volatile organic compounds (VOCs), toluene, formaldehyde.
Filter replacement indicator
There's a Filter replacement indicator which warns you in advance that you may need to change the filter soon.
Automatic switch on/off
The Philips car air purifier is connected to the car's 12V power socket. When the ignition is turned ON, the air purifier automatically starts too. Although it is recommended to disconnect the plug when you exit your car.
Two Level Speed Control
Accessories
The package includes an air purifier unit, a 4m 12V power cable and mounting accessories for safe installation on dashboard, headrest, under seats and rear deck.
Summary Of Features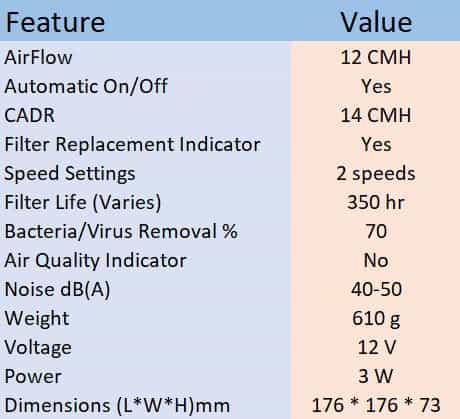 PROS
Functions well especially for small cars. Place it on the rear of the co-passenger head-rest or on the dashboard for best results.
Able to clean the car's atmosphere in about 13 mins of full blown fan speed.
Removes dust, odors, PM2.5 and toxic gases.
Extremely silent operation sometimes you may feel if it is even working.
Very Compact Size – Due to its compact size, it can be placed below the co-passenger seat, hung near the head-rest over dashboard.
Easy Installation – It's just a plug and play device. The length of the accompanying wire is sufficient to place the air purifier almost anywhere inside the car.
CONS
Operation may seem doubtful because of low noise and not so apparent air flow, but it indeed works fine.
Replacement Filter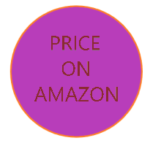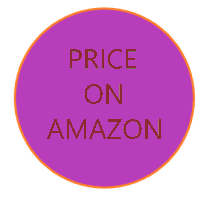 Sharp is another great brand which sells by its name and trust quotient. The Sharp Plasmacluster Car Air Purifier is another beautiful product. Its long and sleek shape lets you place in the cup holder near the power outlet. No one can influence us as to what rank to give to a product. It deserves to be in top 3 of best car air purifier list.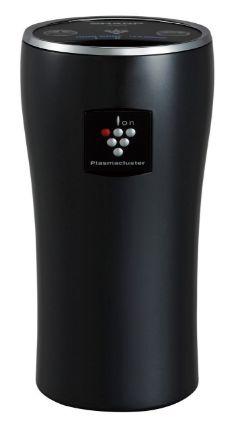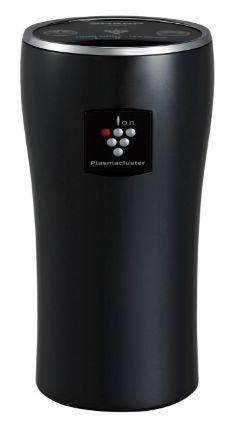 SHARP CAR AIR PURIFIER PRICE
FEATURES
One touch Operation and option to choose from 3 fan speed levels including Low, High and Turbo Mode for fast removal of gaseous pollutants.
Filters last for 19,000 hours of usage but this is an indicative figure. (The actual life may vary with environment and various factors)
Patented Plasmacluster technology which dispenses optimum density of anions and cations into the car's air which disintegrates the pathogens(microbes) and produce a feel good feeling.
Removes germs, bacteria, viruses, odors, mold, and fungus spores from your car.
Super silent operation (only 28 dB)
Cord Length is approximately 1 meter which is quite less.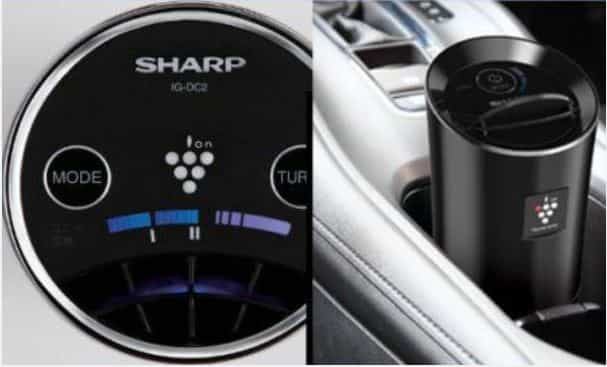 PROS
Elegant and blank color exterior design is catchy.
Display is more intuitive and being top mounted easy to adjust.
Occupies very less space.
Has an Ion generator which effectively ends germ menace.
CONS
Ion based purifiers are not always foolproof. Long term and daily use should be avoided.
Costly- Full fledged room air purifiers are available in this cost.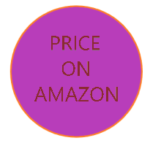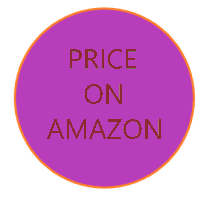 First know what is an Ionizer in our post- HEPA Filter vs Ionizer.
Ansio 5001 Car Air Purifier is being liked by many users. People have gone so far as to say that no Philips or Honeywell can match it. Ansio is a company from the United Kingdom.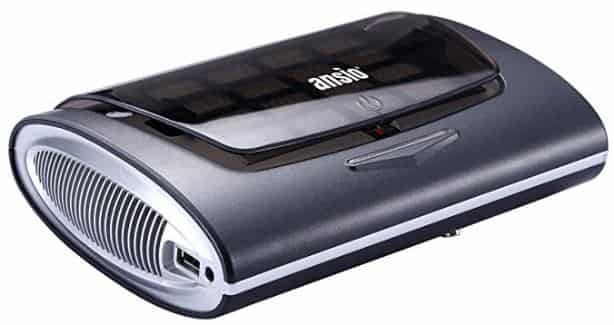 FEATURES
It has a smart mode which automatically changes the speed as per the pollution levels.
Along with the 3 modes with 3 colors (red, blue, green) mentioned in the description, there is another mode (auto or smart mode) with white color light as well.
This can be kept on the dashboard or hung to the front seat's headrest.
Good customer service and fast response from Ansio
The Ansio Car air purifier comes equipped with an USB Charger Output.
Comes with 2 year warranty
People feel less tired on long distance travels
Price can be a bit lower
You can request a Home adapter using which the car air purifier can be used in a small room also.
Car adapter is provided along with the product.
Replaceable filters
Power cord is small – 1 to 1.2 meter
Aroma pad is there on which you can put some perfume drops.
Purifier, filter, adapter,strap included in package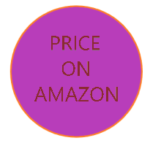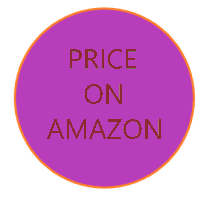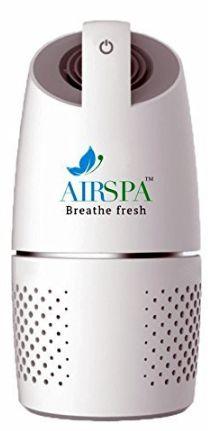 PRICE CHECK
CADR 7 m³/hr
FEATURES
Voltage: DC10-15W, 300-500 mA
Filter: HEPA filter
Filter System: Active loader waylay filter
CADR (Air Flow): 7 m³
Anion: 50 million/cm³
Weight: 250 gm
360° high efficient HEPA filter
Remove formaldehyde, Benzene and PM 2.5
PROS
Good quality product and cheap in cost
CONS
Brand not well-known. Product support in case of device trouble doubtful.
Replacement Filters available only on Flipkart, so availability is a constraint.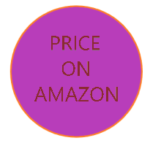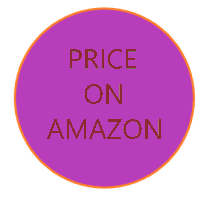 Here we have what can be dubbed as the Best Car Air Cleaner for Elites. After all no ordinary person would be able to afford the Philips GoPure Slimline 230. Priced at such a cost at which good room air purifiers are available, its not something any Tom, Dick or Harry could think of putting in their cars. No offence but most people safely give it a miss and look for other cheaper car air purifiers. (compared to slimline not otherwise)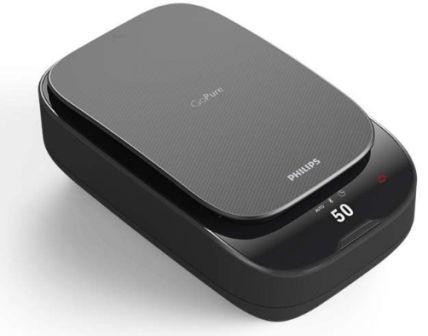 Why is Philips GoPure Slimline Car Air Purifier So Costly?
With every new feature added to a device model, its price is hiked; quite a normal thing. The Philips GoPure has a digital Air Quality Indicator and OLED display. This feature is missing in almost all car air purifiers there are. Just look at the below pics, beautiful isn't it? Yeah, so that's what the exorbitant cost lies!
PHILIPS GoPURE SLIMLINE CAR AIR PURIFIER PRICE
FEATURES
Air Quality Indicator
Integrated air-particles sensor indicates current air quality: excellent (blue), fair (yellow), and poor (red).
Fragrance Dispenser
GoPure car air purifier brings with it 1 fragrance cartridge. It refreshes your car's interior feel with natural fragrance dispensing function.
Filter Replacement Indicator
Boost Mode
Just another name of Turbo mode to clean up the air quickly.
CADR 10 m³/hr
Perfect in-car integration with installation in cup-holder
Including 4 meter 12 V power cable and cup-holder installation accessory, for perfect in-car integration.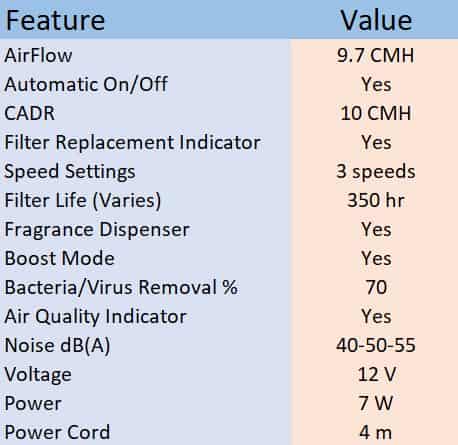 PROS
If even after being so costly there are negatives left for us to list out then it would not have made to our list here.
All the features and quality described above and the trust of Philips brand
CONS
Cost is too high and a big negative. This is the reason why despite having all features and best looks, the Philips GoPure Slimline 230 is still not the Best Car Air Purifier.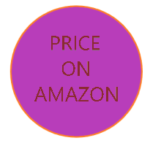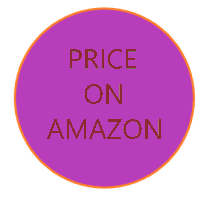 Purita has introduced some good and first in segment features like Gesture Induction Control feature for safe driving – Wave hand to power on, Wave hand again to enter strong wind mode, wave third time to power off. Please check its availability before you start taking a liking for it.
Another Car Air Purifier which displays the air quality inside the car through color LEDs. Green/Blue/Red lights denote how the air is inside the car. Despite of the presence of AQI, its not as costly as the Philips Slimpure. Something which Philips should learn from Purita. Interestingly, even Temperature and Humidity levels are displayed. Unlike other car air purifiers which have a plastic body- Purita model has an aluminum alloy body. All these reasons are enough to bring the Purita model to our list of Best Car Air Purifier.
PURITA CAR AIR PURIFIER PRICE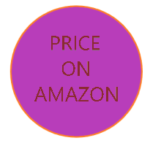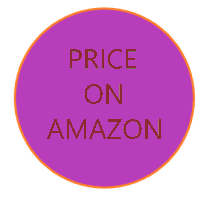 FEATURES
Air Quality, Humidity, Temperature LED display
Gesture Control feature to start or stop it with just a wave of the hand.
Good CADR of 12 cu.m/hr
Durable and good looking body made of glossy/dull aluminium alloy.
Coverage area around 60-80 sq.ft

MULTI-FILTRATION STAGES : Primary Filter is HEPA Filter: Device include Pre-filter + HEPA Filter + Activated Carbon + Anion. It reduce 99.9% of Allergens, Dust, Pollen, Smoke, Odors, Pet Dander, Formaldehyde, Mold spores and TVOC.

Ionizer function with Anion density: 5 million/cm³
PROS
Unique and useful features make the Purita car air purifier different. The only reason why we have included it in our Best Car Air Purifier list is its AQI, temperature and humidity displays.
Decent price range and good build quality and looks.
The USB connector helps to connect it from anywhere.
Low Noise Level
CONS
Gesture Control can be a headache is placed in the cup holder. Your gear changing may wrongly be interpreted as a gesture
For keeping the cost low and since its feature packed, the sensors may not be so reliable.
You may not have heard about Gliese air purifiers. This brand makes good products at really eye-catchy prices. This is the reason why it has made it to our list of best car air purifier reviews list. Whatever be your feedback on the Gliese Elegant HEPA Car Air Purifier- At this price nothing can fetch you better value for money! At the end of the day, all air purifiers have a rotary/stationary, filter/filters in rectangular/cylindrical shapes and a fan to draw air inside the mechanism. Buying this air purifier should be as affordable as buying a one time course meal for a small family.
GLIESE CAR AIR PURIFIER PRICE
CHECK PRICE ON AMAZON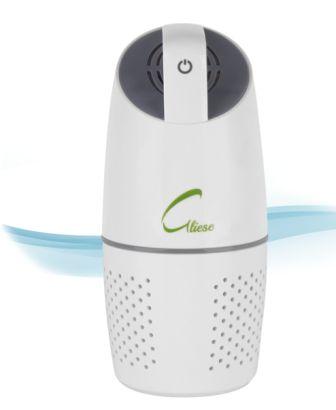 FEATURES
CADR 7 m³/hr
Clean Air Delivery Rate is 7 m³/hr. It is somewhat less but again look at its cost. Does not affect its functioning, just that may take extra time to clean the car's air.
HEPA TECHNOLOGY
HEPA filtration and Anion Generator helps absorb the pollutants from 360° and purify the air inside your car within few minutes of switching it on. Removes cigarette smoke, exhaust fumes, dust, allergens, bacteria, viruses and odor.
Designed For All Cars
Designed for medium to top end luxury cars – BMW, Jaguar, Audi, Mercedes-Benz, Porsche.
Suitable for all major car brands. Suzuki, Hyundai, Honda, Toyota, Renault, Mahindra, Tata are compatible.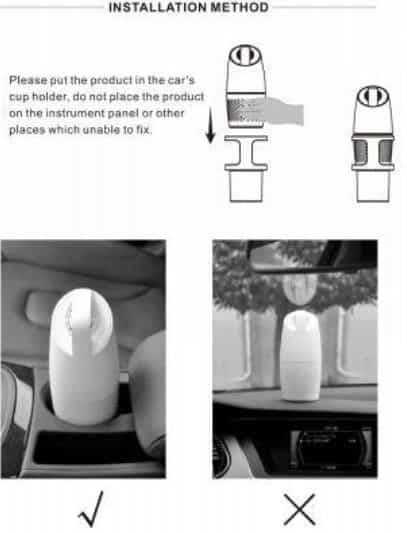 PROS
Dirt cheap for an air purifier. Well known brands cost thrice as much and do not offer thrice the quality.
CONS
No cons as such. If you feel any, again look at its cost!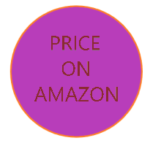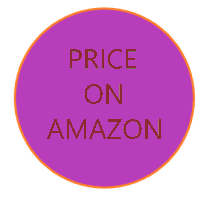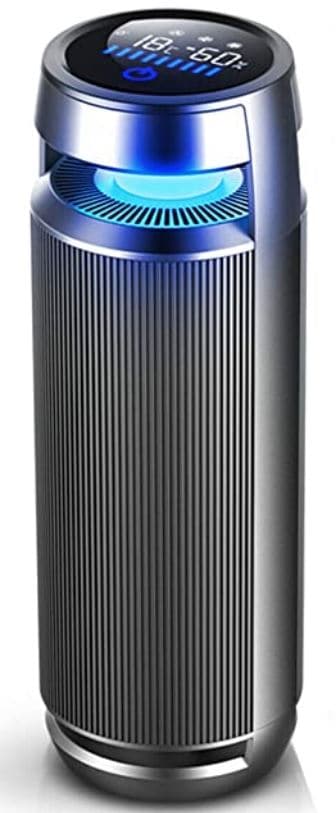 This car air purifier is by far the smartest air purifier I have come across. The only challenge is its availability, you find it somewhere just buy it. A host of features not seen in other car air purifiers make it an intelligent buy. Apart from the customary HEPA filter, Vantro Car air purifier has an anion generator too. This mechanism spreads negatively charged particles which enhance your mood. Also, anions are known to cause dust particles to settle down. So, it works in supplementing the job of the HEPA filter.
Also, there is an activated carbon filter to absorb foul odors from your last outing. As a power source you can use the car's USB port to power it.
FEATURES
Anion generator kills germs and converts harmful gases into harmless by-products.
Stylish touch LED screen on the top face make for accentuating your car's decor.
You are shown the humidity and temperature inside the car.
Excellent feature this, air quality indicator so you can keep tab on what air are you breathing in.
Changing 7 LED color lights impart a cool look to the car air purifier. You can also turn OFF the lights if you want to.
3 Fan speeds available for selection.
The body is made from Aluminium allow and is light weight but durable. I think the alloy would be Duralumin.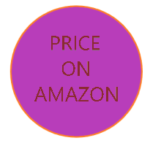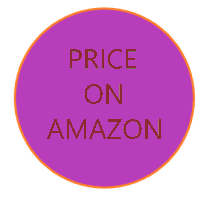 We'll add more brands and models when we deem them fit to make to this list!
What Should You Do To Minimize Exposure To Car Air Pollution
There are a few things which if inculcated in your habits, would make your car air cleaner. They go a long way in preventing you from inhaling toxic air inside cars. Car dashboards and plastic interiors emit VOCs (Volatile Organic Compounds) like benzene, xylene and Toluene. These gases are cancerous if exposed to in the long run.
DOs
Install a good car air purifier without any delay. Car Purifiers are available at cheap prices and should not be a problem to afford.
Avoid artificial air fresheners or perfumes inside cars. These products just mask foul air and give you a wrong impression of hygiene.
Toggle your Car AC's air intake button or mode between "Keep circulating Inside Air" and "Draw air from outside into the car".
Keep utmost care of your car's interior cleanliness. Clean your car at least once in a month from the inside.
Avoid fabric upholstery and furry interiors as these attract dust and are difficult to clean.
Give special attention to the timely changing and cleaning of air filters of your car's AC.
You can put small Best Air Purifier Plants inside the car.
DONTs
Do Not sit inside your car at once when it has been parked for long like in the morning.
Do Not sit immediately inside a hot car without first opening the doors and ventilating it for sometime.
Avoid smoking inside closed car and definitely not while the AC is On and the air vent closed.
Why Do You Need A Car Air Purifier?
Big cities have millions of private vehicles. Delhi alone has over 1 crore of them and lakhs of cars among them. Same is the story with almost all cities in India. Things may not look grim until you get stuck in a jam or halt at a Red light. The air at traffic intersections and red lights is so polluted that it is not breathable. People who struggle with such air in their daily commute are the worst sufferers. They may develop respiratory diseases if they fail to take any precautions.
You'd be surprised if you learn how our cars are host to so many pollutants. The dashboards and plastic finishing continuously emit fumes especially when the car becomes hot. If you ignore your car's cleanliness then you need to change this habit. Cars are not something which someone can keep dust-proof. We drive our cars through all sorts of dusty and dirty places right? Do you care about all the germs and dust made way into your car? This routine continues day after day and months after months.
One day take time and closely notice your steering wheel, foot mats, seats and the car's upholstery. They are brimming with germs and particulate pollutants. Air Conditioned cars keep on circulating the same polluted and stale air. There is no freshness at all in the air.
SEE WHO NEEDS CAR AIR PURIFIERS THE MOST
1.  Children
Your children love to be in the car and go places, isn't it? You would never want their fun time to silently take a toll on their health. You would not even come to know what made them ill a day later. Coughing, allergies and respiratory problems are common when someone spends time in polluted air.
2. Old And Already Unwell People
Old aged and sick people are prone to getting their condition aggravated. A short trip is fine. Not every part of the city is dusty or polluted. Try to ventilate the car on stretches where air is cleaner. Once done roll up the window glasses and turn the AC ON. You must take care of your car's AC filter's health. DO get it replaced twice a year. Just take a look at it when it is being replaced. You would then never forget to get it changed!
3. People Traversing Through Polluted Locations
A Car Air Purifier is a useful thing to own. If you do regular up and down through congested and traffic jam prone roads, get one without delay. Some areas see highways being constructed, or poor dug up roads. Any vehicle that passes creates a mini dust storm. Your car AC filter will not be fully able to prevent dust from entering your car.
Even if your car AC vent is closed, there may be a buildup of VOCs. No matter how recently you changed the AC filter, it is helpless to deal with these gases. A car air purifier with activated carbon filter easily removes such pollutants.
FINAL WORDS –

BEST CAR AIR PURIFIERS
Its in our own hands how much care we award to the health of our loved ones. Be ready to replace the filters after a month or two. Consumables like filters do need a change after sometime. Clean the top of the air purifier whenever you can. And avoid using air fresheners when the air purifier is ON. This concludes our Best car purifier in India post. Hope you took a liking of atleast one of the models in this curated list for you.
You May Like These Similar Posts From AirSwacch!